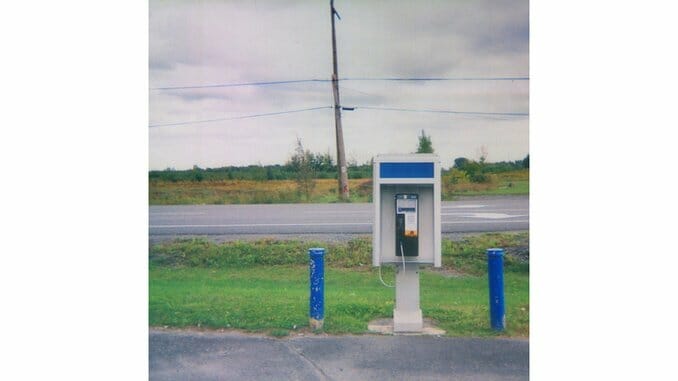 What are universal themes for Mark Kozelek? To listen to his eight-song follow-up to the critically adored Benji, titled Universal Themes, they are life itself. We all breathe, we all love, we have friends, we fear death, we work, we go from place to place, we remember, we get bored, we survive. Sometimes for Kozelek, life is the struggle highlighted in stories of Hemingway; whether it is a possum's final day or a boxer dying in the ring, the greatest importance is how you live your hardest moments.
But, this is Kozelek's least original insight into humanity on his new album. Mostly, existence is moving so fast it is hard for the listener to keep up, with the cliche of life passing in the blink of an eye all too real. Where Benji dwelled on the intricacies of individual moments and relationships, Universal Themes declares them all crucial and meaningless as once. Where Benji found its strength in concise, orderly ideas, Universal Themes is willing to get real about the messiness of the human experience, and about the songwriter's vulnerabilities. On the record's most crushing number, the closing "This Is My First Day and I'm an Indian and I Work at a Gas Station," Kozelek clues the audience into his impression of how he's viewed by the world: "Some people love what I do, and some get fuckin' pissy, but I don't give a fuck, one day they're all gonna miss me."
But more often, Kozelek doesn't care about what strangers think about him, and friends, acquaintances and celebrities blur together. Rubbing elbows with Godflesh's Justin Broadrick on opener "The Possum" or (once again) Ben Gibbard on the album's closer or even a strangely profound chance encounter with Jane Fonda on the same song—these are placed with the same emphasis as his relationship with a young woman who dies in "Little Rascals" or the band member in the album's closer that Kozelek needs to fire. Making these highly specific events into something that is universally applicable is a major part of Sun Kil Moon's artistry. Where the details of his Swiss ski town movie role in the excellent "Birds of Flims" can seem incidental in the moment, it always adds up to something.
And, in the end, that's what matters about Universal Themes as an album. Whether some of the sonic interludes on "The Possum" feel tedious is ultimately irrelevant—equally so how the muscular rock turn of "With a Sort of Grace I Walked to the Bathroom to Cry" also seems like an afterthought when thinking about the album as a whole. Somehow, Kozelek's faith in his audience, his correct assumption that they will hang on every word of his poetry is a remarkable kind of confidence that makes music so indulgent on a surface level equally generous in a different light. Kozelek's grasp on what it means to be alive proves truly universal, because he knows that being alive is the most universal theme of all.