Flaming Lips Share Demo Version of "Tomorrow Is" from Spongebob Squarepants: The Musical
Images via Mark Metcalfe/Getty, Warner Bros. Records
Music
News
The Flaming Lips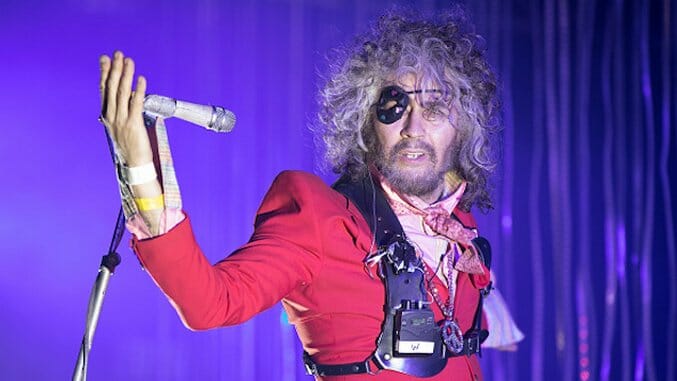 Spongebob Squarepants: The Musical made its Broadway debut in June of last year. The musical's producers recruited a large, eclectic group of famous musicians to create its original score. Among them were The Flaming Lips, Edward Sharpe and the Magnetic Zeros, Panic! At the Disco, T.I. and They Might Be Giants. The Lips contributed an original song called "Tomorrow Is" to the production.
Last month, the musical was nominated for 12 Tony Awards, including one for Best Original Score (Music and/or Lyrics), The Lips' first-ever Tony nom. The band and their peers didn't take home the Tony on June 10, but they've released their own version of "Tomorrow Is." The band titled the demo version of their song "We Only Have Tomorrow"—the original song was written by the band's Wayne Coyne, Steven Drozd and Derek Brown.
Listen to The Lips' dreamy electronic ballad and enjoy a 2007 Lips set from the Paste archives below.