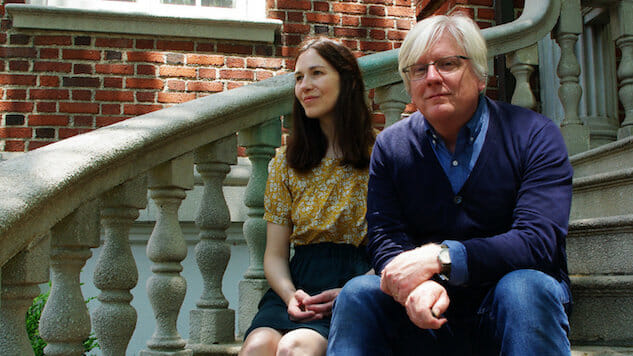 Daily Dose is your daily source for the song you absolutely, positively need to hear every day. Curated by the Paste Music Team.
The husband-and-wife folk duo The Innocence Mission have been making some of the purest music on the planet for three decades now. Sufjan Stevens, who has in the past performed their song "Lakes of Canada," calls their work "moving and profound," full of "careful observations about everyday life." In their 30th year, there's no sign the two are slowing down. Last year, the pair put out their tenth record, Sun on the Square. Now they're gearing up for another release, See You Tomorrow, out Jan. 17, 2020, and have shared the second single, "This Boat."
"This Boat" is lovely as ever, with limpid guitar, luminous piano and strings enveloping Karen Peris' earnest, trembling vocals. The song seems to explore the strangeness of how time unfolds, historically and personally: Boats giving way to planes; the sunrise that begins each day. "Things that we started out here to say / went down the street and turned into a day," Peris sings, musing on time's constant forward motion, and its debt to what came before.
Listen to "This Boat" and watch a rare Innocence Mission live performance at the Paste studio in 2018 below.