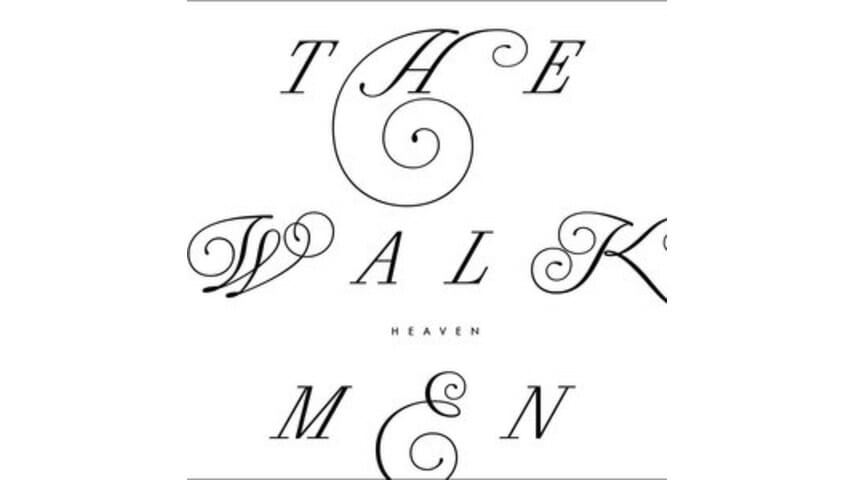 For a decade now, The Walkmen have cultivated a distinct sound. Paul Maroon, Walter Martin, Matt Barrick, Peter Bauer and Hamilton Leithauser consistently produce albums with a mix of jangly post-punk guitars, deep bass lines, echoing drums, vintage instrumentation and Leithauser's drawn-out, earnest vocals. Even 2010's sparse Lisbon follows the formula. Produced by Phil Ek, Heaven is fuller and grander, but it still sticks to their signature sound. What makes Heaven, the band's seventh album, significant for The Walkmen is not any sort of musical risk. Its significance stems from the band's growth and evolution, primarily reflected in the lyrics.
Heaven opens with "We Can't Be Beat," contrasting previous Walkmen
titles such as "They're Wining" and "We've Been Had." The celebratory anthem follows a progressive structure—three acts, each building with added percussion elements and layered backing vocals and culminating with the battle cry, "We can't be beat/ We can't be beat/ We'll never leave/ The world is ours." The track marks a shift in tone to a more
optimistic disposition—a shift that coincides with The Walkmen's 10th anniversary of their debut album.
This is an established band. The guys grew up. Most of them moved away from New York. They started families, all five members now parents. Through their maturity, The Walkmen find hope and confidence on Heaven. This isn't the 20-something Leithauser who wailed about his increasing alienation on "The Rat," or who whined at the unfairness of life and gave up hope because others were winning. On Heaven, he
reaches a conclusion. A series of cascading notes from a single guitar establish a reflective scene, and one minute and 15 seconds into "Line by Line," Leithauser reveals he knows how the whole thing ends. "The wicked all will die" and "the honest man survives." The Walkmen find some peace.
To get to this point, they left a string of albums filled with dejection and despair, and now they remain cautious of blind optimism, resulting in bittersweet moments on Heaven. "Love is Luck" and "The Love You Love" are both melancholic tunes, the first about the mystery and sweetness fading from a relationship, the second about someone who loves the love, not the person.
The band also expresses a gentle sadness through a longing for a romanticized version of the South. Leithauser pines after a girl only for her "Southern Heart," as he tries to reconcile being stuck between two worlds, his family's Kentucky roots and his urban upbringing. A few tracks later, Robin Pecknold of Fleet Foxes hums along with
Leithauser on "Jerry Jr.'s Tune," a sluggish interlude that sounds like a merging of Delta blues and Alan Lomax-era Appalachian folk songs and spirituals. "Dreamboat," a sad song also featuring Pecknold, closes out the album. "I left you, a million times," Leithauser sings. "Virginia, I miss you the most. Virginia, I got so lost."
By the end of the album, The Walkmen let disappointment seep back into the music—as if the optimism established in the opener's grand gesture couldn't last for 13 tracks. But Heaven is a testament to The Walkmen's triumph. After a decade, disappointment no longer possesses the power to defeat them. The Walkmen survive. They can't be beat.