The Week In Music: The Best Albums, Songs, Performances and More
Our final Week in Music column of 2019 features KAYTRANADA, Moses Sumney and a ton of year-end content
Photo by Liam MacRae
Music
Features
The Week in Music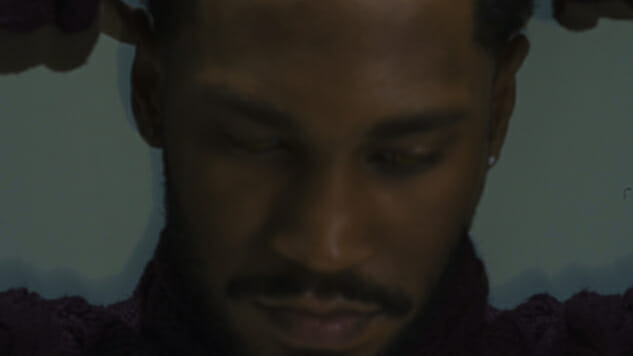 Welcome to the very last Week in Music column of 2019, and of this decade. As Amelia Mignonette Grimaldi Thermopolis Renaldo once said, thank you for being here today—and always! We're glad you trust us to keep you informed about all the happenings in music, from new albums and songs to analysis and news reporting. 2019 has been one for the books, and this month we've been counting down our favorite music items of the year. This week, we shared our picks for the best pop albums, country albums, new artists, live acts, cover songs and, finally, Yeehaw content, of 2019. Keep scrolling to read all those roundups, plus our review of KAYTRANADA's long-awaited sophomore album BUBBA. Until next year!
BEST ALBUM
KAYTRANADA: BUBBA
When Montreal-via-Haiti producer KAYTRANADA came out as gay shortly before he released his debut studio album 99.9% in 2016, it was kind of a big deal. Openly queer people, especially black men, remain relatively uncommon in hip-hop and R&B despite their prevalence in pop music and general life, so Kay coming out as a member of the LGBTQ+ community—just as iLoveMakonnen, Taylor Bennett, Steve Lacy and Frank Ocean all have—may well have inspired listeners intimidated by the longtime exclusionary tendencies of these genres to follow in his footsteps. 99.9%, though, wasn't an overtly queer musical collection. It didn't need to be: Kay's blend of "straight hip-hop shit" (his words), the Haitian music his family played in his childhood home, muffled but chest-puffed bass and synths that purred with lust caught the attention of pretty much anyone listening. BUBBA, Kay's long-awaited 99.9% successor, likewise doesn't scan as an intentionally queer collection, but it's hard not to read some of its traits as directly stemming from just how much happens in the first three years after someone comes out. Here's how the aftermath often goes if you're lovingly accepted rather than callously rejected: You shed a massive chunk of your internalized homophobia or transphobia; you begin speaking about your love interests or gender identity as though they're no different from the majority; your angriest, most despondent, distant selves disintegrate as you stop wearing the mask that's long squashed your happiness. You just feel lighter. That's what BUBBA feels like. —Max Freedman
BEST TRACKS
Moses Sumney: "Polly"
Where last month's "Virile" brought the drama and had an equally striking, cinematic visual, "Polly" is stripped-down and acoustic, with the most unadorned video possible. "'Polly''s about wishing you had a few more arms than you do," Moses Sumney said of the song, and it sounds cryptic until you listen: It's about a flighty, narcissistic lover who treats him like an object among many ("Polly" being a clear reference to polyamory). "If I split my body into two men, would you then love me better?" he asks, softly, vowing to "octopus myself so you weather this." The lyric video is no less stark: Sumney looks directly into his webcam, silently weeping. —Amanda Gersten
Beach Slang: "Jolly Liver"
Pennsylvania rockers Beach Slang are releasing their next record, The Deadbeat Bang of Heartbreak City, on Jan. 10, 2020, with bass from The Replacements' Tommy Stinson. In the meantime, James Alex and co. have given us a new holiday original, "Jolly Liver." The gruff punk tune is anything but jolly, without any gifts, halos or "flying deer"—just a stiff drink to cap off a "dead-end year." As the title suggests, it's a bitter alcoholic's anthem to the season. "I don't want no holiday cheer," snarls Alex, "I want beer." —Amanda Gersten
THE PASTE PODCAST
The Paste Podcast #36: The Rise of Skywalker & Samantha Fish
Critics have been underwhelmed by the Star Wars: The Rise of Skywalker, including our own. We gathered a panel of Paste staffers to discuss the burning question: Is there anything redeeming about the film or has Disney truly ruined all of our collective childhoods?
Also, Kansas City native Samantha Fish has been churning out some of the best blues rock of the past decade. She dropped by the Paste Studio in Atlanta to play a few songs from her sixth studio album Kill or Be Kind.
Listen below, or better yet, download on iTunes, Google Play, Stitcher, Spotify or the new app from our podcast partner Himalaya, and subscribe!
BEST PERFORMANCES
Rose Hotel
Atlanta-based band Rose Hotel stopped by our Atlanta studio this week to perform three songs from their new record, I Will Only Come When It's a Yes, as a group: "10 K," "Write Home" and "Running Behind." Plus, frontwoman Jordan Reynolds stuck around to sing a song solo, "Honestly."
Wheatus
Remember Wheatus? The 2000s rock group visited our New York City studio this week to play a few songs from their discography, including their hit "Teenage Dirtbag," which has recently reemerged in pop culture thanks to covers from artists like Ruston Kelly.
FEATURES
The 15 Best Pop Albums of 2019
This year, already-familiar faces in pop music like Taylor Swift, Carly Rae Jepsen, Ariana Grande and Lana Del Rey all made us realize that perhaps the best of their careers is still ahead. Jepsen quite possibly topped her quintessential Emotion with the equally fluorescent Dedicated, Swift reminded us that she's still a singer/songwriter at heart and Del Rey displayed her broad range. While it was delightful to watch some of our favorite pop artists experiment and grow, it was equally exciting to witness a brand new slate of stars break into the culture. People like Lizzo and Caroline Polachek tested pop music's boundaries to radiant effect. Indie-pop artists like Sir Babygirl and Marika Hackman tackled taboo topics, while indie-adjacent star Charli XCX took her career to the next-level. Billie Eilish showed us that Top 40 pop can be depressing, dark and dangerous, not just easy-going. It was a weird year for pop and a beautiful year for pop. 2019 gave us a taste of what the next decade's charts may offer. Here are the 15 best pop albums of the year. —Ellen Johnson & Paste Staff
Here's Every Year in Music from the 2010s, Ranked
When a year wraps up or a decade winds down, people who pay attention to pop culture have an almost primal urge to rank every book, movie, song, album, TV show, traveling circus and cat meme that appeared in the time frame at hand. If you know anything about us here at Paste, you know we'll rank just about anything, from the more traditional albums and movies lists to felines in film and Mexican lagers. But why stop with the actual items that are being ranked? Why not make a decade ranking to end all decade rankings? This was my quest when compiling this potentially useless but hopefully interesting list of every year from the 2010s ranked by how good the music was in each particular 12-month span. It's arbitrary to say the least, but it's also a great chance to look back at the last 10 years and remember what each one sounded like, which ones provided us with our favorite albums and which ones were mostly forgettable. Please enjoy what we think is the most correct version of this entirely subjective ranking. Our most sincere regrets to 2011. —Ellen Johnson
Whether you go to concerts for entertainment, healing or relief from the chaos of everyday life, live music is one of the best communal experiences available to us as music fans and as humans. This year, the Paste staff's favorite shows ranged from indie acts performing in tiny clubs to then-undiscovered gems playing side-stage festival sets to megastars filling up arenas. But each one made us feel something. From hip-hop and rock to country and pop, here are our 15 favorite concerts from 2019. —Paste Staff
The 20 Best New Artists of 2019
Discovering new artists, whether they're buzzy or under the radar, is half the fun of being a music fan. Last year, our hearts were stolen by New Zealand guitar pop band The Beths, singer/songwriter supergroup boygenius and rapper Tierra Whack, among many others. This year brought an entire new class of musicians who made us weep, sway, dance and thrash. Some of these artists have one single to their name while others have one or two full-lengths under their belts, but all of them made an entrance that caught our attention. Bands like black midi and Empath made us rethink guitar music altogether while Yola and Orville Peck brought new perspectives to country music. Queer voices like Clairo, Sir Babygirl and King Princess established themselves as some of pop music's heavy hitters while Pottery and Fontaines D.C. freshened up the post-punk scene with their subtle infusion of blues, surf and garage rock. From R&B and noise-pop to indie rock and rap, here are the 20 rising artists that blew us away in 2019, as voted on by the Paste staff. —Paste Staff
The 10 Best Yeehaw Moments in Music This Year
As our Lord and Savior of Yeehaw Kacey Musgraves once poeticized, "Welcome to the yee yee club bitch." Thanks to Musgraves' rise to pop culture stardom, Lil Nas X's country/rap crossover and a whole host of other Yeehaw-releated content, 2019 was the year cowboys and country music ruled our collective conciousness. A year after young cowboy Mason Ramsey's Wal-Mart yodel, a few years after the cowboy hat meme made its debut and about 18 months after Kacey Musgraves released "Space Cowboy," 2019 was a time when Yeehaw energy could not be avoided. Rappers like Lizzo and Megan Thee Stallion donned cowboy hats on stage. Indie artists like boygenius saluted country greats. Even Post Malone wore a cowboy suit to the Grammys. To commemorate this Year in Yeehaw, we rounded up (with a lasso) 10 of the best, most Yeehaw-worthy moments from the last 12 months. —Ellen Johnson