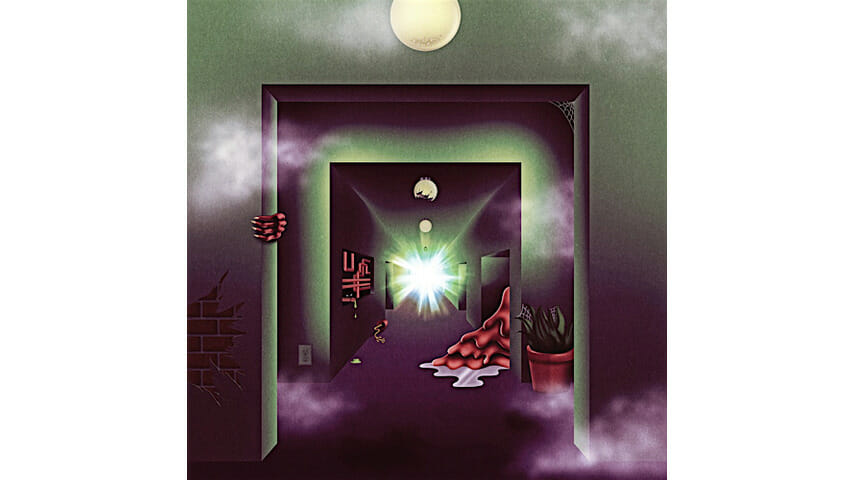 The Thee Oh Sees of today are, sonically, a stitched-together Frankenstein's monster of the band that came and conquered record after record with stellar releases like Help and Carrion Crawler/The Dream.
A few months after initially announcing their 2013 hiatus, the garage outfit returned from beyond the Floating Coffin with new members and a renewed appetite for wilder, weirder sounds.
Armed with dual-drummers Ryan Moutinho and Dan Rincon along with bass player Tim Hellman, Thee Oh Sees push their normal cartoonishly unhinged garage punk into new krautrock-inspired levels of madness on A Weird Exits.
Opener "Dead Man's Gun" fires the album off at the band's normal feverish pace, with rollicking verses eventually blasting into blistering guitar on command of Dwyer's signature, "Woo!"
It's the following track, the deceptively titled "Ticklish Warrior," where the mind-melting truly begins. A chugging riff warns of a powerful locomotive commotion to come. Suddenly, with a six-string scream, the band crashes full-force into the listener's brain with the the gas pedal stuck firmly against the floor for the next three minutes.
Rather than receive another helping of blurred garage-rock madness like normal, "Ticklish Warrior" is the bull through the china shop that shatters what one would normally expect from an Oh Sees record. The next six songs are the weird, fragmented results of this sonic cataclysm; the chipped pieces whose new jagged shapes form a beauty of their own.
The palate-cleansing "Jammed Entrance" is a bit patience-testing, with a repetitious phaser synth and guitar effect that sounds like a remixed dial-up connection.
However, the band's new polyrhythmic duo help match Dwyer's off-the-wall mania with locked, multi-layered grooves sewn deep into the songs. "Unwrap the Fiend Pt. 2" especially could help turn the band's normally pogo-happy live shows into a sweaty, weird dance parties.
That is until they release "Crawl Out From the Fall Out." The nearly eight-minute tune is the plodding, experiment-gone-wrong result of a band with no clear limits. While its length can be tiresome, it slowly unravels fantastic rewards if given time and patience.
Organic and electronic instrumentation are at odds here, as yawning cello and sci-fi effects color a bleak, post-nuclear world with eerie visions of the scorched landscape.
Dwyer's lyrics provide poignant, bitter description of how life took such a poisonous turn. "How can we cease to feel?/The air was fair and plenty to go around/But they we will see what they're born to see/ no sun/no moon/no stars/no sky at all," he sings in a trance.
The album closes with "The Axis; a song mostly built on swelling organ and a sticky, unfurling riff from Dwyer. Near the end, Dwyer launches into what starts as a normal guitar solo. However, as it grows in volume, it begins to crumble and disintegrate, eventually festering further into sonic rot as the band continues on in the background like pied pipers of chaos and destruction.
A Weird Exits can be a trying album, requiring the listener to tumble through several disorienting sonic rabbit holes. The reward, however, is emerging from the other side of this wild ride with stories and theories as to what exactly went down between the channels of your headphones.