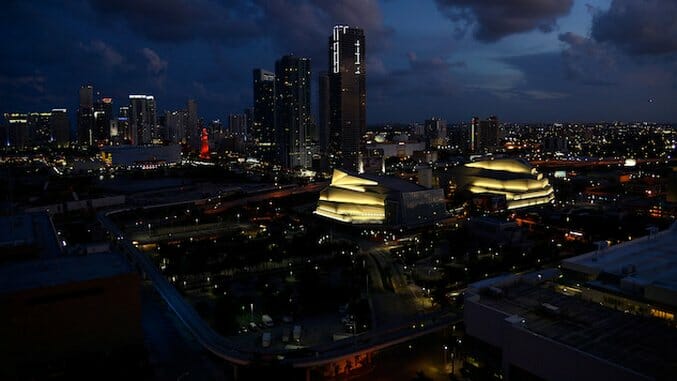 In a scenario that feels eerily similar to the 1995 Oklahoma bombing, a man was arrested early Saturday after attempting to bomb an Oklahoma City bank, KOCO News 5 reports. The would-be bomber had originally planned to blow up the Federal Reserve Building in Washington, D.C., out of anger at the government.
While he did get far enough along in his scheme to actually press the detonator, Jerry Drake Varnell (three names, always a bad sign) was never in danger of hurting anybody. That's because the FBI learned of his intentions early on, and an FBI agent posed as somebody that could help him with his goal of bombing downtown Oklahoma City's BancFirst building.
And boy, did he get far along in his little plan. According to the news report:
Varnell took a series of actions to advance his plot. He identified BancFirst as the target, prepared a statement to be posted on social media after the explosion, helped assemble the device, helped load it into what he believed was a stolen van, drove the van by himself from El Reno to BancFirst in downtown Oklahoma City, and dialed a number on a cellular telephone that he believed would trigger the explosion.
Because of FBI "assistance," the bomb was inert, and they only let Varnell get as far as he did so they could see how he went about attempting this. It's encouraging to know that law officers are still quite capable of catching these sort of domestic terrorists early.