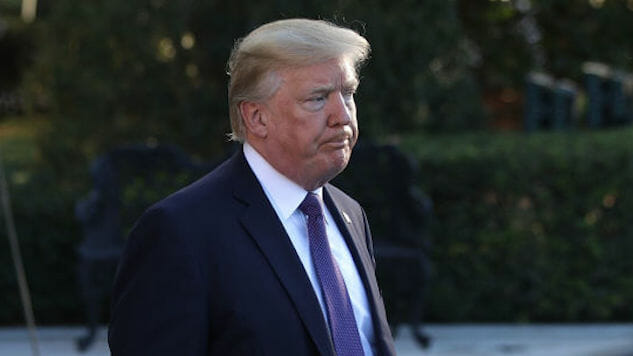 "Fix it or nix it."
That was approach suggested by both Israeli Prime Minister Benjamin Netanyahu and Republican advisors to President Donald Trump, and that seems to be the approach he's taking. The Washington Post reports that Trump plans to announce that he will "decertify" the Iran nuclear deal agreed upon in 2015 in favor of a "tougher" policy.
Iran had agreed to the deal in 2015 with the U.S. and five other countries, promising to limit their nuclear activity. Now, President Deals is saying it's not in the United States' "national interest." He is expected to make a speech on Oct. 12 announcing his plan to move away from the deal.
WaPo notes that this could likely lead to tougher sanctions against Iran, as the Trump administration blames the country for terrorist activity in the Middle East. Every other country involved has no desire to renegotiate the deal, so there's no way for Trump to "fix it." Since apparently those are the only two options and he can't just leave the agreement be, his only choice is to nix it.