20 Years Of Skype: Innovation, Stumbles And An Uncertain Future
Image via Unsplash/Eyestetix Studio
Tech
Features
Skype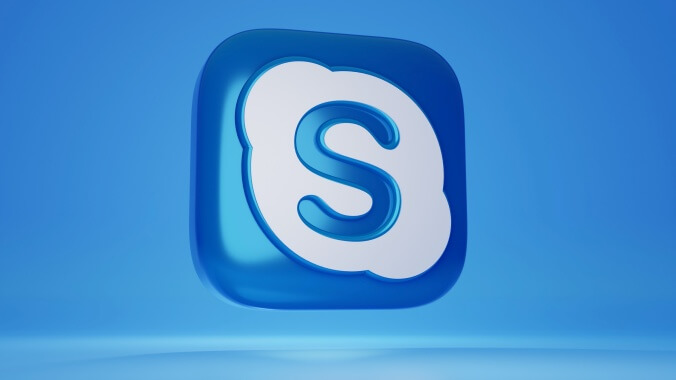 August marks 20 years since Skype came on the scene but it may not be in a celebratory mood.
The voice and video messaging service, once a phenomenon in the 2000s, has had a rocky two decades, from ownership changes in its formative years to a dwindling market share in recent times as Zoom has unseated Skype as the go-to place to make calls over the internet.
Skype's founders, who previously built Kazaa, rolled out the voice caller on August 29, 2003.
"We have a big ambition with Skype: it is to make it the global telephone company," co-founder Niklas Zennström told the New York Times in 2003.
While it had an exciting product to share with the world, behind the scenes much was shuffling. Less than two years after launching, eBay acquired the company for $2.6 billion when it had about 54 million users.
The acquisition raised eyebrows. Then eBay chief executive Meg Whitman envisaged buyers and sellers speaking over Skype to finalize sales but not everyone was convinced. Skype thrived in personal communications among family and friends, not for haggling a deal on a collector's item.
With no clear way to build on Skype's growing popularity and turn it into a revenue generator, eBay offloaded a majority stake in the company to a group of investors. The 2009 deal valued Skype at $2.9 billion.
Despite the ownership switches, Skype hit over 500 million users thanks to some innovative moves.
In 2005, it rolled out video calling. Connecting via video calls is something we take for granted now but in 2005, this set Skype apart. It even hit the holy grail of consumer tech branding; it became a verb: "I'll Skype you".
But change was afoot. After the iPhone came out in 2007, the mood music around messaging gradually started to change. Smartphone messaging apps like WhatsApp and Viber soon emerged. Not to mention the arrival of FaceTime in 2010.
Suddenly, Skype wasn't so unique in the marketplace, and it wasn't innovating at the same pace.
It was in 2011 that Skype would see its ownership change again with Microsoft paying an impressive $8.5 billion for it. The dollar amount signaled a greater interest in its capabilities with Microsoft confident it could exploit Skype's market share and brand recognition in the forthcoming decade.
Microsoft moved quicker on Skype's capabilities than eBay did. It integrated Skype functions into Xbox and it came preinstalled on Windows. By this time, Skype had finally rolled out full iOS and Android versions of the software, including video calling, and had integrated with Facebook.
Perhaps a new lease on life had been breathed into Skype but it was now in a more competitive environment than ever before and gradually lost market share to newer players. WhatsApp was growing rapidly; all the while Zoom was building up more and more users.
In early 2020 when the first Covid-19 lockdowns set in, Skype should have been in a position to capitalize. Suddenly a huge swathe of users needed reliable video or voice calling software to work and to contact loved ones. But Zoom truly seized that moment while Microsoft turned its attention to its other child, Teams, in a bid to take on Zoom and Slack.
Skype found itself stuck between two worlds.
Zoom and Teams now dominated workplace communications for remote workers. On the flipside, FaceTime and WhatsApp came to define more personal communications among family and friends.
In 2020, Microsoft said Skype had 40 million users, a far cry from the hundreds of millions of users it boasted a decade earlier. Meanwhile mentions of Skype became scant in Microsoft's earnings calls. Teams was the star now.
Speaking at a conference in June, Microsoft executive Yusuf Mehdi said Skype still has a "very loyal fan base".
Skype's next chapter, like many things these days, could be defined by AI with Microsoft integrating its Bing chatbot with Skype.
During his conference speech, Mehdi talked up AI chatbots embedded in Skype assisting family and friends on calls.
"While you are chatting with your family, you can actually call the chatbot to help you," he said. "It's like having an intelligent assistant or a concierge or a butler help you while you are conversing and we see that expanding as we add to capabilities."
Whether this will reinvigorate Skype as it enters its third decade remains to be seen.
Skype may not have upended the telecoms industry as it envisioned 20 years ago but it set in motion a stream of events that made video calling the norm so its influence can't be understated.