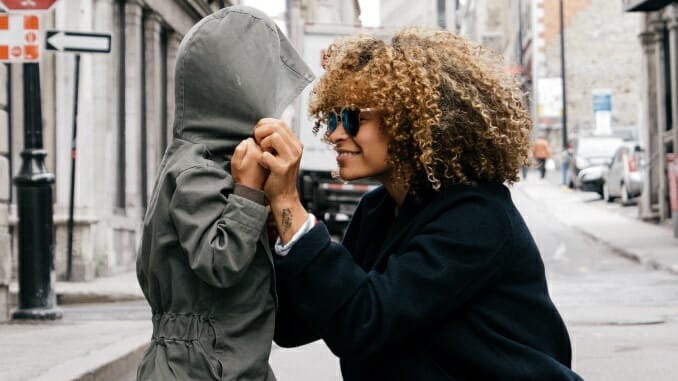 Tech gifts and Mother's Day don't always mix. I think there are at least two, if not three, digital picture frames sitting in my mom's basement. Used once and then discarded out of frustration, they demonstrate the fine dance of gifting technology. That's why Paste is stepping in to help for the upcoming holiday on May 8.
If you play your cards right, you could potentially give your mom a present that offers a new solution for an old problem. If your mom is adverse to new technology in general, like mine, fret not. These selections are easy to use and to set up as well. These gift ideas work for anyone in your life celebrating motherhood, whether it be mom, wife, sibling or friends, and you might catch a great holiday deal as well.
GPS Tags
Easy to set up and affix to pretty much anything, an Apple Air Tag or a Tile can be a huge timesaver if mom keeps misplacing her keys, purse or remote on the regular. The Air Tag is going to run around $30 with the Tile coming in at a slightly lower price point of $20. Each pair with an iPhone and Android respectively. In addition to a key chain tag, Tile also created a slim, wallet-sized tracker.
Roomba
My parents are a little older, so having a little robot sweep up the kitchen and the living room with a click is immensely helpful. There are so many companies and versions of vacuum robots today that picking out one that fits your budget is the best bet. Although Roomba's S9 and J7 models have the best rating, models from Ecovacs, Dyson, Bissell, Eufy and Roborock will all do the job. Most of these robot vacuums come ready to run with little set-up required as well.
Smart Doorbell
Whether she's concerned about safety or just generally dislikes engaging with people, mom might be interested in a smart doorbell this year. Like everything else, there's an ever-growing list of options to choose from. And buyer beware – these cameras not only record your front doorstep, but some also record audio even when they're not active, as reported by Consumer Reports. There's also the fact that Ring has dealt with ongoing criticism over civil liberty issues and police access to their data. If none of that deters you, both Arlo and Eufy make great doorbell cameras starting around $100.
iPad/Tablet Keyboard Case
There are too many options to choose from regarding a case/keyboard combo for your tablet of choice. You could comb through Amazon to find the best one, but it's likely you'd end up with a Logitech product either way. Starting around $100, the company produces the cases for iPad 5th generation and up. It's the quickest way to turn that iPad into a functional laptop for little cost. For Android users, Samsung's Book Cover Keyboard is a top option.
Courant Charger
Sleek and simple, the Courant Charger is a great gift if you have a mom in your life that's always worried about everyone's phone being charged. The Catch 3 is the perfect balance of charger and catch-all for your daily junk. Older models start around $100 but the newest Courant charger runs around $140.
Air Purifier
Thanks to the ongoing pandemic, air purifiers are now a hot commodity. There's a glut of brands but decent units will run from $200 and go up to nearly $700. If you're looking for something a little cheaper, Blueair makes a small, sleek purifier starting around $140. Both Coway and Honeywell also have several options if you're looking to save some money but want quality.
Ember Mug 2
This was the gift I bought my mom last year. She's always getting up multiple times, especially on weekends, to microwave her coffee. The Ember Mug is specifically designed to keep your drink at your desired temperature for a couple of hours. The Ember technology is built directly into the mug, so you'll need to keep it out of the dishwasher. There are a few options, including a travel mug, but the base model starts at $130.
Polaroid Camera
Polaroid's market-changing SX-70 instant camera made its debut 50 years ago in Massachusetts and it's been a wild ride for the company. After going under in 2001, it was in legal limbo until it was purchased in 2017 by the Impossible Project. The organization, which was founded to keep Polaroid film and camera culture alive, has now revitalized the company, with new products and film for vintage cameras as well. There's still something special about being able to hold a physical picture a couple minutes after it's taken. Whether it's a new bird in the yard or a baby's first steps, these cameras cement memories with ease. Prices for the newly released Polaroid Now start at $120.
Hydroponic Garden
If you don't have a designated garden area at your home or the community garden is just too far away, you can still grow plants, veggies and whatever else may be legal in your state via an all-in-one garden kit. AeroGarden has a lot of options to choose from but the Harvest is compact and starts at $110. The machine features simple, illuminated buttons and automatic reminders for water and plant food.