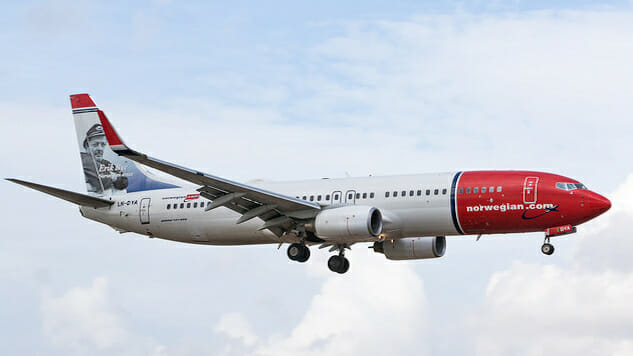 Norwegian Airlines has been promising $69 flights in 2017, and it's looking like these deals might begin soon.
The airline is set to ship in brand-new Boeing 787s, and in an interview with Boeing executives in Seattle, Norwegian Airlines CEO Bjørn Kjos revealed that in June he's going to offer lower rates for flights from the U.S. to Europe than we've ever seen before.
Most of these cheap flights will be departing from smaller airports. A few of these confirmed locations include Stewart Airport, which is about 60 miles outside of New York City, and T.F. Green Airport, which is only around 6 miles from Providence, Rhode Island.
Another airline that has driven down ticket prices is WOW Air. Low-budget airlines like these have been creating the sort of competition that allows for low-fare trans-Atlantic travel. High levels of efficiency and low fuel costs have also been cited as reasons airlines have been able to drop fares so low.
However, these airlines are also drastically cutting fares by charging extra fees for any and all amenities. Watch out for these added fees and expect to pay extra for checking a bag or selecting a seat next to the person you're traveling with.
Main photo by Andy Mitchell CC BY-SA 2.0
Lead photo by karendesuyo CC BY 2.0
---
Madison Gable is a freelance writer based out of Athens, Georgia.