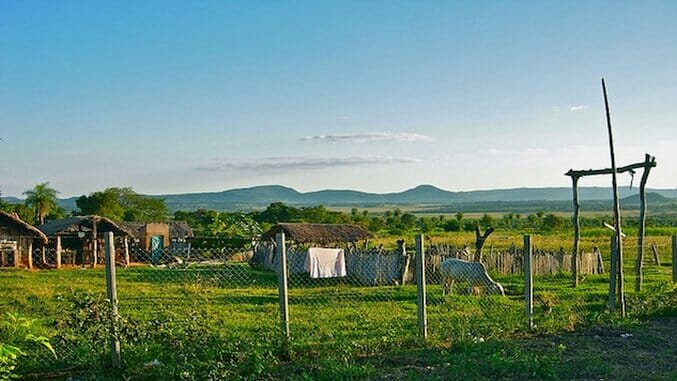 Never thought of visiting Paraguay? Well, you might be soon. In our "Breakout Role" series, we take a look at places that have seen huge increases in tourism in the last few years, and try to figure out what's causing all the hype.
In Paraguay, it isn't just about the visitor—it's about the host too. Paraguayans love to entertain guests, often inviting total strangers inside their homes for a friendly conversation and a glass of tereré, a cold, tea-like beverage first brewed by the country's indigenous Guaraní tribes. The citizens of Paraguay are markedly joyful people—the country was ranked as the world's happiest in 2014; and they want to share that joy with others by being as welcoming and friendly as they possibly can be.
"Even if they don't have anything, they're going to give you the little they have to make you feel welcome," says Javier Caceres, a native Paraguayan who owns a hostel in Asunción, the nation's capital. "They will give you your bed and they will sleep on the floor or the couch—as long as you are comfortable."
The outside world seems to be catching on to this friendliness too. After years of stagnation, Paraguay's number of total yearly visitors has been steadily rising 2008. Last year, the change became more drastic, and in 2015 Paraguay saw 94% more tourists than it had in 2014, essentially doubling its yearly visitors in a single year.

Lights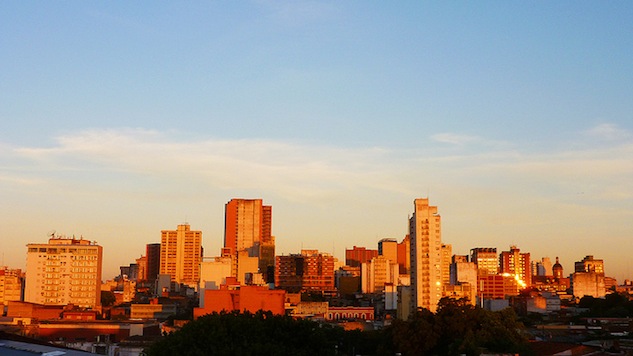 Photo: Laura Cuttier, CC-BY
For the most part, Paraguay missed out on South America's tourism boom. According to The World Bank, international tourism nearly doubled in Brazil, Argentina and Chile—the continent's most visited countries—from 1996 to 2006. During that time, Paraguay was still reeling from the aftermath of nearly two centuries of authoritarian, often military-run governments.
After General Alfredo Stroessner's military regime ended in 1989, the country's economic growth took about 15 years to really kick in. By the mid-2000s, Paraguay was becoming stable and safe enough to support a tourism industry, and meanwhile its prices remained highly inexpensive for foreign visitors.
Additionally, the recent surge in the number of young global travelers has brought a number of new visitors to the country, with these younger tourists getting a taste of Paraguayan culture as they pass through on the way to more popular South American destinations, such as Bolivia to the east and Iguazu Falls to the west.
"I had two guys from France who came [to my hostel] for one night and they ended up staying for 10 months," Caceres says. "You can see that [people] really enjoy Paraguay after not knowing what to expect."

Camera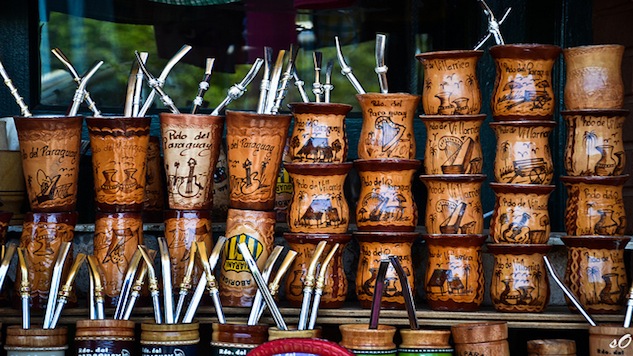 Photo: Abriles, CC-By
Caceres doesn't think Paraguay views itself as a tourist destination—at least not yet. Even though his hostel, La Casita la Abuela Hostal Verde has seen a good deal of growth he opened it four years ago, Caceres personally estimates that the number of visitors has really only increased by 10 to 15 percent in recent years.
For Caceres, it's all about comparable growth. While the real number of tourists—1.28 million 2015—might be significant, the country simply doesn't feel like other South American hotspots such as Brazil or Argentina.
"Before you would not see a backpacker walking in the street. And now you see a few, but not many, Caceres says. "Maybe for the people here who don't travel, they would say they see a lot of tourists, but if you compare it to other tourist countries, it's nothing at all."

Action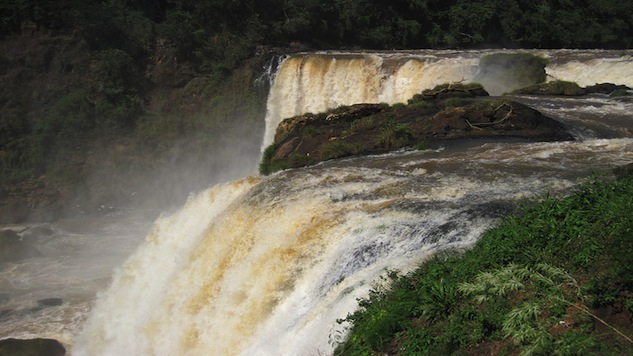 Photo: ccarlstead, CC-BY
That being said, the country has its share of mainstream tourist attractions. In the shadow of Iguazu, Las Cataratas and Saltos del Monday are Paraguay's smaller, yet equally jaw-dropping versions of the famous waterfall. In the capital, the Palacio de los Lopez, the nation's vast riverside presidential palace, and the Catedral de Hermosillo, the city's grandiose Catholic cathedral, are major sightseeing draws.
However, the feeling Caceres describes may actually be what draws people to Paraguay, as well as what keeps them staying long after they plan to leave. In a country not-yet-spoiled by decades of tourism, it's often easier to get a truly authentic experience—the warmth and welcoming attitude that makes Paraguay so appealing probably couldn't exist in Argentina or Brazil.
"I think there's a very big interest where people are now trying to seek out those less-known places," says Kylynn Pelkey, an American who lived in Paraguay for 27 months while serving for the Peace Corps. "I think many of the people I often met in Paraguay were looking to really experience the country instead of just go to the beaches and stay in hotels and eat fancy foods."
When You Go
Flight Rates: $825 – $1,200 (round trip)
Travel Concerns: No current safety threats
Currency Exchange: 1 USD = 5,540 Paraguayan Guarani
More Info: For the Spanish-savvy, the Paraguayan Department of Tourism's site is the place to go. Otherwise, check out TripAdvisor's comprehensive travel guide.
Top photo: Marissa Strniste, CC-BY
Dillon Thompson University of Georgia student and freelance writer with a love for travel and an addiction to coffee and hip-hop music.