Never thought of visiting Myanmar? Well, you might be soon. In our Breakout Role series, we take a look at places that have seen huge increases in tourism in the last few years, and try to figure out what's causing all the hype.
During the Southeast Asian tourism boom of the mid-to-late 2000s, Myanmar was mostly left behind. While the nation formerly known as Burma was home to less than 1 million international tourists per year, nearby countries such as Thailand, Vietnam and Malaysia saw massive increases in their annual visitors.
After the Junta military regime—an authoritarian government accused of massive human rights violations dissolved in 2011, the Myanmar began to open itself up to vacationers, who came in hoards to experience the country's history, architecture and stunning natural beauty.
Today, the Asian nation is beginning to catch up with its tourism-laden neighbors, with the number of annual visitors essentially tripling between 2012 and 2014. In 2016, Myanmar's incoming tourists grew by 25 percent from the previous year, with the number predicted to top 6 million by the time the data is officially released.

Lights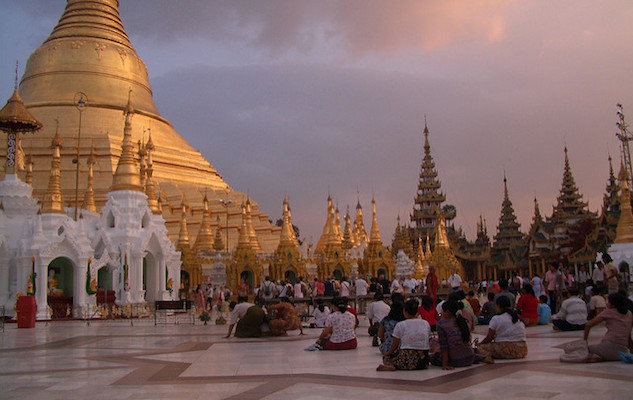 Photo: Marc Veraart, CC-BY
Andrea Ross first came to Southeastern Asia fifteen years ago, back when the region's tourism markets had yet to explode. Ross, the CEO and co-founder of the Journeys Within Tour Company, has witnessed Myanmar's rapid growth over the course of the past five years, much of which has been aided by the European Union, the United States and other members of the international community relaxing and suspending sanctions against the former dictatorship.
"Once the political situation changed, and the sanctions were released, then obviously trade and infrastructure came fast," Ross says.
Ross also says that many foreigners—herself included—had moral reservations about visiting the country while the Junta government was still in power. However, the beginning of free and fair domestic elections, and a famous 2011 visit by then-Secretary of State Hillary Clinton quelled many tourist concerns, and showed that it was both safe and acceptable to visit Myanmar.
From that point on, the nation's growth was aided by its accessibility. The government still somewhat restricts tourism by requiring visitors to apply for a visa, but entry has become much easier. Additionally, the country's history as a British colony means that English is its most commonly spoken second language, making getting around major hubs fairly easy for many travelers who don't speak Burmese.

Camera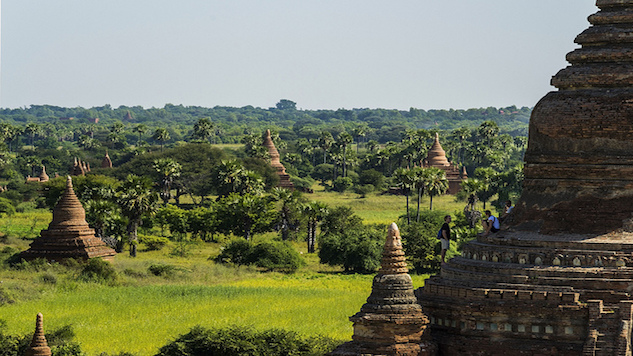 Photo: Guillen Perez, CC-BY
According to Ross, these developments were generally welcome among the local population, many of who realized the success many neighboring countries were experiencing without them.
"It was hard," Ross says. "They were living next to Thailand, [which] has had a booming tourism economy for years. And I think the Burmese really felt like they were getting the short end of the stick, because they have everything that Thailand has."
As visitors began to flood into the nation, development struggled at times to keep up with increasing demand, but accommodations and infrastructure seemed to speed up as time went on. Last year, the government even had to issue a temporary ban on hotel projects in certain destinations, in order to slow the rapid construction occurring in cities throughout the country.
While Ross says there have been some complaints about tourism "spoiling" some of Myanmar's most untouched sites, the public reaction to incoming vacationers has been pretty positive, as the industry provides the type of job opportunities that helped transform other Southeastern nations.

Action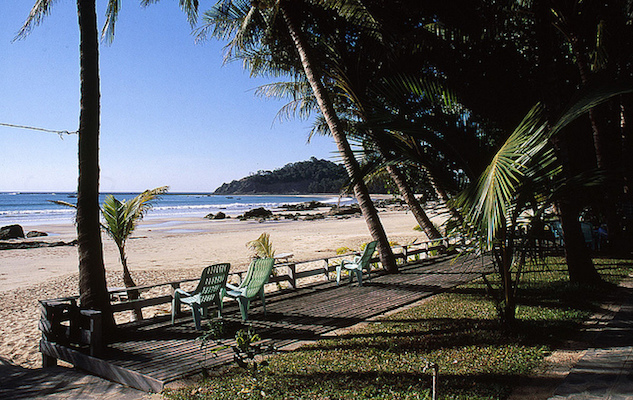 Photo: Stefan Fussan, CC-BY
It's fairly easy to see why Myanmar has emerged so quickly as a hotspot destination, as the country offers an unreal diversity of attractions that can be hard to come by in other regions of the world. In terms of cities, Yangon (also known as Rangoon) is the country's largest, featuring marvelous, gleaming golden temples and can't-miss local food markets.
Additionally, Mandalay, located at the country's center, is home to unbelievable architecture and Kuthodaw Pagoda, a walkable collection of inscribed 700 stone slabs that is often referred to as the world's largest book.
In terms of history, ancient sites such as Mrauk U and Bagan include almost otherworldly views of centuries-old Buddhist architecture that have remained largely untouched for the past several years. However, if discovering shrines seems too adventurous, increasingly popular river cruises have given tourists a way to explore while remaining in more luxurious accommodations.
Hiking is easy to come by as well, and locations such as the Himalayan regions of Myanmar's far north and the popular, monastery-neighboring shore of Lake Inle are standouts for prospective trekkers. As if these sights aren't enough, the country's beaches, especially Ngapali and Ngwe Saung can compete with some of Thailand's best.
When You Go
Flight Rates: Current flights from LAX to Yangon cost between $735 and $1,615, while trips leaving from New York City can be found for $970 – $1,740.
Travel Concerns: The U.S. Department of State recommends caution in parts of certain border regions—such as Kachin, Shan, Rakhin and Chin—where there is still conflict between the government and militant groups. Additionally, the Burmese government requires international visitors to apply for a tourist visa before entering the county.
Currency Exchange: 1 USD = 1,333 Burmese Kyats
More Info: The Myanmar Tourism Federation's website features travel information, recent tourism news and a breakdown of each region's attractions.
Top photo: Guillen Perez, CC-BY
Dillon Thompson is University of Georgia student and freelance writer with a love for travel and an addiction to coffee and hip-hop music.