Newcomers. Veterans. Household names. Relative unknowns. Paste's list of the year's best performances on television, like our lists of the best TV shows, the best new shows and the best episodes, reflects a range of tastes. From the restrained (Rectify's Aden Young) to the hilariously over-the-top (Unbreakable Kimmy Schmidt's Tituss Burgess), the highly lauded (Veep's Julia Louis-Dreyfus) to the underappreciated (Better Call Saul's Rhea Seehorn), the 25 performances here are a testament to art of TV acting, and to the breadth of roles the medium now offers. (Emmy and Golden Globe voters, pay attention.)
25. Rami Malek, Mr. Robot
Network: USA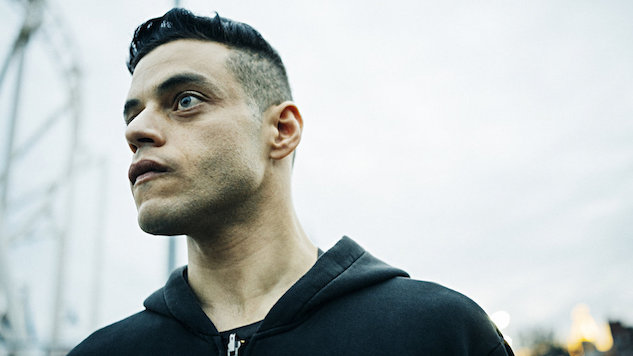 As the show's unreliable narrator/god, Elliot Alderson restructures the world of Mr. Robot as he sees fit. In Season One, that meant the eponymous title character was a construct of his mind, an imaginary friend to get him through fsociety's cyberattacks. Season Two takes the viewer even deeper into Elliot's psyche, showing us that he can create entire environments as illusions, cast himself in his own '90s sitcom and give complete control over to the audience. Because we see the world through Elliot's eyes, nothing is concrete: It's all filtered through the brain of an unstable hacker who often can't control his own actions. Malek plays Elliot with incredible restraint, creating a captivating character from material that is, to a significant extent, made up of internal monologues and imagined conversations. Elliot is a time bomb, and in Malek's hands he's fascinating to watch tick away. Ross Bonaime
24. Courtney B. Vance, American Crime Story: The People v. O.J. Simpson
Network: FX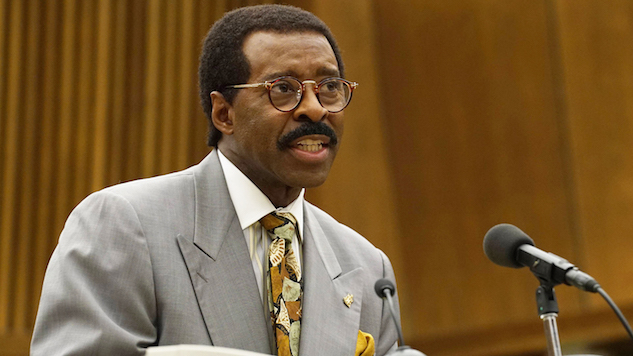 The moment we meet defense attorney Johnnie Cochran in The People v. O.J. Simpson, it's in the sprawling walk-in closet of his California manse, as he stands before a color wheel of custom-tailored suits. The moment we come to know him, however, is subtler, more searing, as "The Race Card," perceptively directed by John Singleton, finds Cochran confronting the indignities of racial profiling at the hands of the LAPD. Thanks to Courtney B. Vance, the Cochran of FX's sterling limited series is neither the circus ringleader of Court TV nor the craven "race hustler" of the conservative imagination, but the complicated figure at the eye of the storm—by turns charismatic, conflicted, confident and careful, shaped by the understanding that no amount of social or financial capital can erase the color of his skin. Along with Sarah Paulson and Sterling K. Brown, as prosecutors Marcia Clark and Christopher Darden, Vance comprises the series' heart and soul, forcing us to re-examine the "trial of the century" through the eyes of a man for whom the real "American crime story" runs far deeper than Simpson's guilt or innocence. Matt Brennan
23. Freddie Highmore, Bates Motel
Network: A&E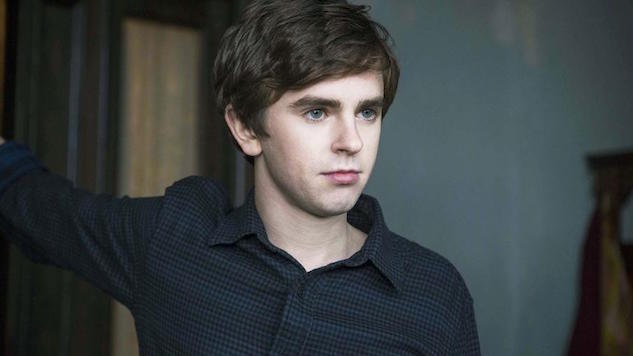 A&E's Psycho prequel has come a long way since its Twin Peaks-esque origins, and the fourth season takes the biggest step yet in turning young Norman Bates into the psycho (ahem) killer we meet in Alfred Hitchcock's horror classic. Highmore brings nuance to a character desperately in need of it during Season Four, playing a particular brand of damaged that is both terrifying and heartbreaking. He's completely off the reservation at this point, but it still feels so true to the character. It's a testament to how Highmore has balanced the crazy with the smaller character moments. The series becomes Norman's story in Season Four, and Highmore is more than up to the task of carrying the narrative. Trent Moore
22. Iwan Rheon, Game of Thrones
Network: HBO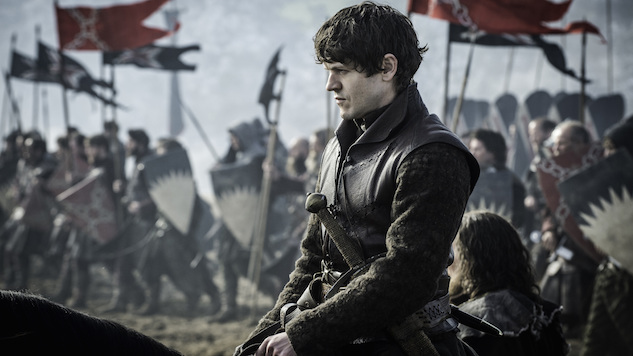 The Boltons are a cruel House in Game of Thrones. You don't get a flayed man as your sigil for donating your old coats to the homeless—you get it for stabbing your lieges in the back at their Red Wedding. Iwan Rheon's Ramsay, the bastard-born heir, seeks his birthright with a sociopathic glee, impishly peeling, tearing, slicing, and gelding all in his path to ultimate victory. (And sometimes just for a spot of sport.) His torture and rape of Sansa Stark is the most brutal attack the series has ever shown, and many regarded his character as a tasteless sack of evil with no purpose other than instant instinctive hatred. But the gray morals of Westeros need their edges defined for the gray to feel like it's more than an ethical miasma. Bolton is pure black, and Rheon manages to pull the monster off like a maniac rather than a cartoon. When he sheds his convincingly sadistic smile, it's as heavy and frightening a transformation as Andy Serkis's Gollum. With a true human villain to face in the midst of the "force of nature" evil of the White Walkers, Rheon gave this series' sixth season a chance to bring off some much-needed catharsis, thanks in large part to his unrelenting performance. Jacob Oller
21. Rhea Seehorn, Better Call Saul
Network: AMC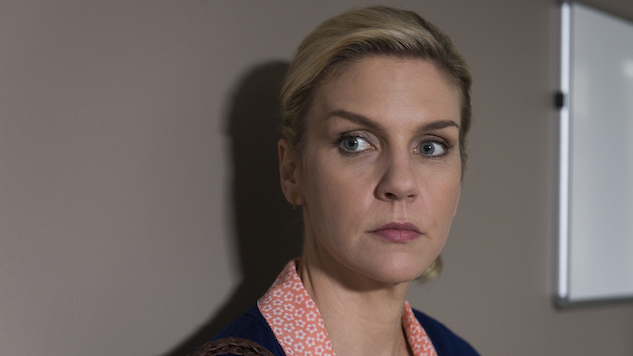 In a series populated by understated, quietly affecting performances, Rhea Seehorn's is as marvelously enigmatic as it gets. As Kim Wexler, who rapidly (and thankfully) emerged in the second season as much more than Jimmy McGill's love interest, Seehorn delivers one of the most detailed performances on television. Even her tiniest gestures feel lived-in: her bristling posture, a quickly shuttered glance, the sharp intake of breath before speaking. Better Call Saul thrives in moments like these—which do with silence what many of its peers would do with pages of dialogue—and the finest ones are almost all courtesy of Seehorn. Seth Simons
20. Tituss Burgess, Unbreakable Kimmy Schmidt
Network: Netflix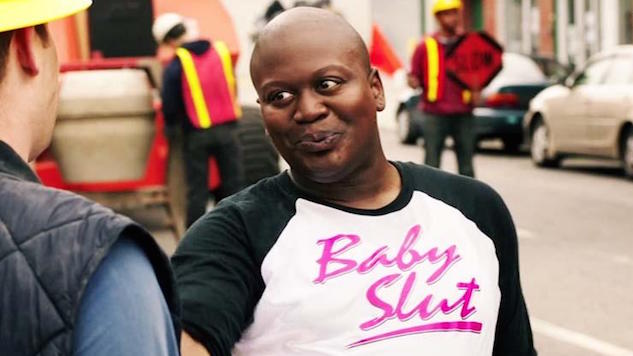 For the past two years, I've yelled "TITUSS WAS ROBBED" at the TV as Tituss Burgess lost the Emmy he so richly deserved for his spectacular performance as his singsong-voiced alter ego, Titus Andromedon. Playing Kimmy's (Ellie Kemper) friend and roommate, Burgess's Titus is over-the-top flamboyant but hardly one-sided. He's sassy and self-centered ("Everyone should dress like me!" he exclaims before donating clothes), but he's also sensitive and loving to his often-clueless roommate, batty landlady and construction-worker boyfriend. Burgess transmits all of this with a knowing purse of the lips, a saucy hand on the hip and an endless supply of waggish one-liners. He even manages to get away with portraying a black man sincerely dressed as a Japanese geisha (which, even if you consider the episode ripe for criticism, is quite a feat). So let's give the Emmy to Burgess next year, huh? Rachel Brodsky
19. Rachel Bloom, Crazy Ex-Girlfriend
Network: CW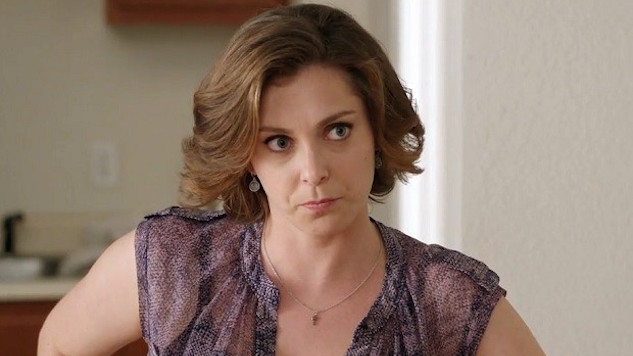 It's nearly impossible to imagine a version of Crazy Ex-Girlfriend that would work without Rachel Bloom. Bloom, the creator and star, gives a performance that's less a tightrope act than a standing agreement to be shot out of a cannon. As Rebecca Bunch, she's uncompromisingly awkward—an explosion of calculated effervescence, pleading narcissism, and an underlying phobia of rejection that makes her both empathetic and achingly real to the viewer. But her greatest trick as a performer is to give the appearance that any moment those veiled human flaws could rise to the surface and sabotage her carefully planned goals. Over the course of two seasons, love triangles have imploded, and her personal life has become a minefield of mistakes, but Bloom has played Rebecca as a fount of indomitable energy. She's an embodiment of the past and present, outwardly swooning to classical fantasies worthy of Cyd Charisse (often literally), all while internally discovering how to be happy without a Gene Kelly at her side. Michael Syndel
17. (Tie) Zazie Beetz and Brian Tyree Henry, Atlanta
Network: FX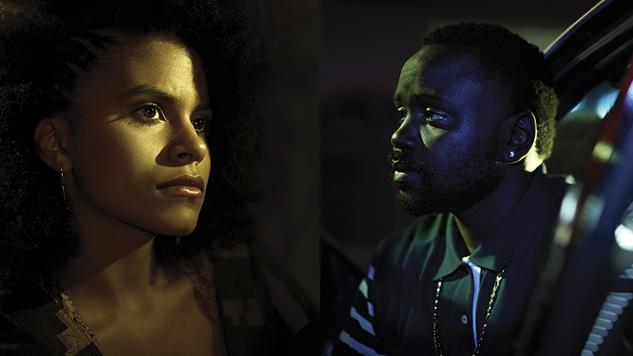 Donald Glover's Earn is undoubtedly the ballast of Atlanta's first season, anchoring the show in the realm of reality while Earn's surrounding world is one continuous whirlwind of strangeness and chaos. But it's the dual performances of Zazie Beetz and Brian Tyree Henry that elevate the show from a passive experience—watching a single character deal with the insanity of his own life—to one that uses comedic surrealism to explore the complexities of powerlessness and personal success.
Beetz's Van and Henry's Miles have dramatically different ways of engaging with the world. Van is trying her hardest to pursue an honest life as a teacher, while Miles is trying to build a career through a vision of hustling that's both more real and less rewarding than he expected. But they're both inspired to change the shape of their lives. And even with limited screen time, Beetz and Henry impart each line of dialogue with a whole life of disappointments and unachieved desires.
Van-centric episodes (and overall season highlights) like "Value" and "Juneteenth" are showcases for Beetz, tossing her character over and over into the fire, only for her to emerge with a newfound dignity and understanding of her own worth. And while Miles' arc offers fewer opportunities for Henry to own episodes, his greatest performances are about roaring back after being underestimated by the world. Together, the pair encapsulates the series' most powerful themes: resilience and the weight of expectation. Michael Snydel
15. (Tie) Matthew Rhys and Keri Russell, The Americans
Network: FX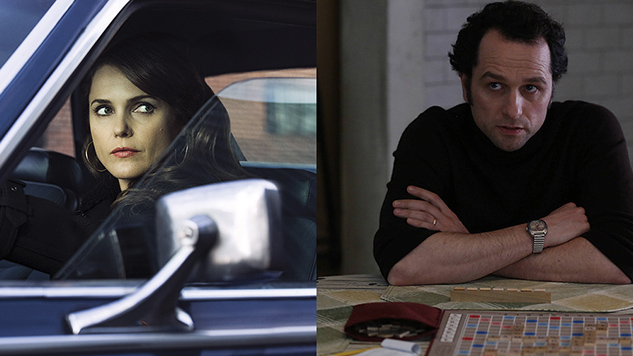 Season Four of The Americans sees an already great series deliver its greatest season to date. Following the events of Season Three, the Jennings find themselves in a proverbial "burning house," with their suburban-Americana façade perpetually one small crack away from shattering entirely. Philip, having questioned his allegiance to the Soviet cause since the show's beginning, falls deeper into self-destructive guilt; meanwhile, the steadfast Elizabeth discovers layers of doubt and vulnerability that she never thought possible. Paramount to the success of these plotlines are the performances from Matthew Rhys and Keri Russell. To put it blunty—as great as the duo has been in the past—the fourth season is their crowning achievement. As the Jennings' desperation leads them down darker and darker paths, it's the actors' phenomenally nuanced portrayals that allow audiences to empathize with the characters' actions, despite knowing that—historically speaking—it's all in pursuit of a lost cause. In a pleasantly surprising twist of fate, the two were finally recognized with Emmy and Golden Glober nominations this year, providing some serious vindication for the show's small but devoted fan base. Hopefully this will encourage viewers lost in the sea of "peak TV" to check out the series and realize what they've been missing. Mark Rozeman
14. Riz Ahmed, The Night Of
Network: HBO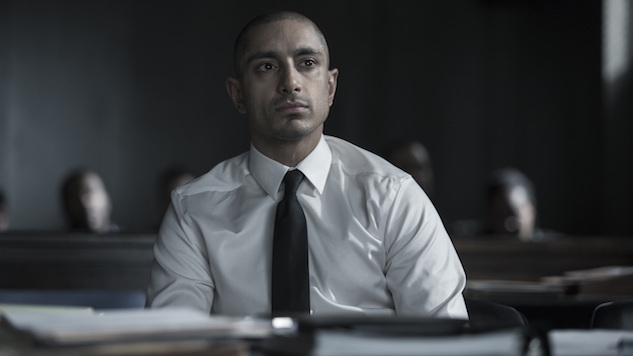 Riz Ahmed has a daunting task on The Night Of: to portray Nas, a young Pakistani man from Queens who wakes up to find his one-night stand brutally murdered. He's arrested, charged, dumped in Rikers, forced to become a drug mule and subject to an endless parade of racist remarks and attitudes. Even worse, Nas is convinced he's being framed, but hardly has the resources to prove it (The Night Of does an expert job of showing how many criminals are coerced into taking plea deals to lessen their prison sentences; to choose a trial is almost always suicide). That Ahmed is able to put himself in the headspace of a scared kid caught in the famously unjust legal system is one thing; to physically transform as he does is another. Ahmed begins the eight-episode limited series as a skinny, doe-eyed student, but finishes it jacked, tattooed, head-shaven and menacing. It never actually matters if Nas committed the crime—his life, already dotted with bouts of routine racism, is forever ruined. All it takes is one glance into Ahmed's lifeless gaze to know it. Rachel Brodsky
13. Clayne Crawford, Rectify
Network: SundanceTV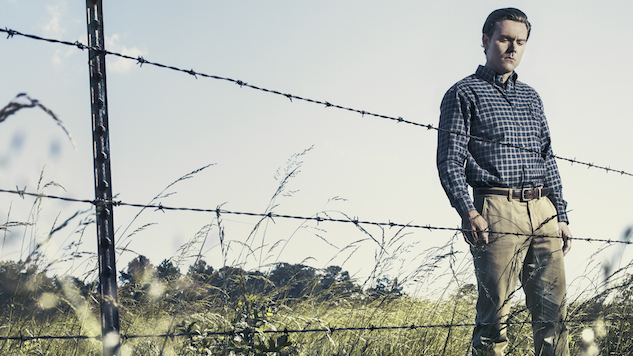 Clayne Crawford's Teddy is that school bully who you follow home and find out he has a horrible family life. You want to hate him for how suspicious he is about his recently not-incarcerated step-brother, Daniel (Aden Young), and also for how cold and unsympathetic he is when he ends his marriage to Tawney (Adelaide Clemens). But then you follow Crawford's cues to see how vulnerable and broken Teddy really is: trapped in a small town where he can't escape Daniel's shadow, and feeling obligated to give up his own dreams to work for/with his dad at a tire shop. For goodness' sake, his family didn't even take him seriously enough to quit calling him "Teddy" when he reached adulthood. Crawford is from a small town in Alabama probably not dissimilar to the Georgia town in which Rectify is set, and chances are his character is not far off from people he knows. It takes someone who truly understands this world to make audiences feel bad for a character who's so insecure that he thinks even the inflatable AirDancer outside his shop is mocking him. Whitney Friedlander
12. Kate McKinnon, Saturday Night Live
Network: NBC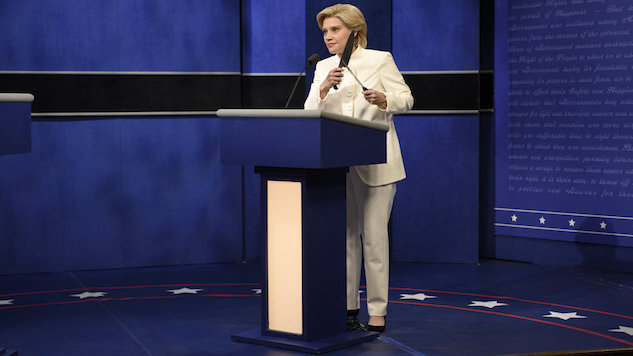 I feel like you could write a college thesis about McKinnon's inspired take on Hillary Clinton. Her Clinton is an ambitious woman with a slight control-freak streak who simply can't understand why America doesn't get her. But she is never a caricature. McKinnon's Clinton always has heart. Her "debates" with Alec Baldwin's Donald Trump were hilarious because they skidded so close to the truth. When "Clinton" opens her mouth is primal scream, who didn't want to scream along with her? McKinnon could be on this list for her performance of Leonard Cohen's "Hallelujah" alone, but let's talk about her other recurring characters: Trump's campaign manager, Kellyanne Conway, who she now plays as a crazed, double speaking, dejected woman horrified by what she wrought; Ruth Bader Ginsburg, who always wants to bust a move; bar rat Sheila, who'll hook up with just about anyone when it's last call; and Russian villager Olya Povlatsky, who is hilariously and poignantly fraught with despair. McKinnon's gift is that she humanizes all of her subjects. She makes us laugh, but she also makes us think. Amy Amatangelo
11. Julia Louis-Dreyfus, Veep
Network: HBO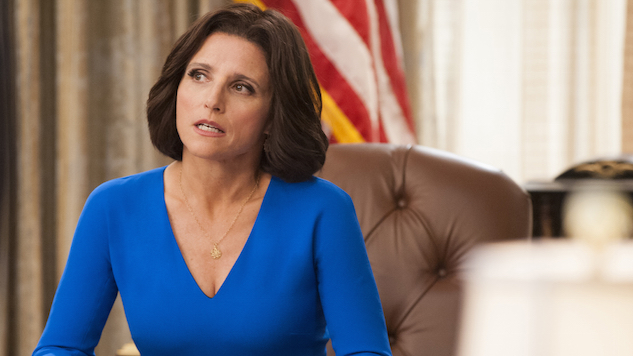 There are running jokes like Key & Peele's "anger translator," Luther, that purport to understand what Barack Obama is really thinking. But for a president who has absolutely no filter or inner monologue, there's Julia Louis-Dreyfus' (multiple) Emmy-winning turn as Selina Meyer. Although Selina isn't always as smart or compassionate as she thinks she is, Louis-Dreyfus doesn't play her as either bumbling or shrill. Instead, she lands stone-cold lines about her character's libido and looks or her relationship with her daughter with the same pragmatism that would be expected of her male counterparts. You truly don't fault Selina for being more concerned about her life's work hanging in the balance of a presidential election recount than about the death of her own mother. But you also willingly laugh at her egomaniacal belief that her legacy will be that she freed Tibet. Whitney Friedlander
10. Laurie Metcalf, Horace & Pete
Network: LouisCK.net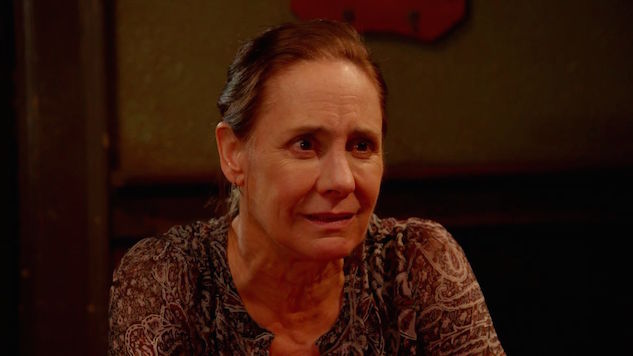 Everyone involved in this short-run series went way out on a limb in their writing and performances. But no one had a more delicate balancing act than veteran character actor Laurie Metcalf. Playing the ex-wife of bar owner Horace (Louis C.K.), she appears in only one episode, and yet she leaves one of the deepest marks on the show. Her episode is a simple conversation between the two characters, as she confesses to her ex about the affair she's having with her father-in-law. Just as she did for nine seasons in the cast of Roseanne, Metcalf handles every line with subtlety and depth, the thrill and agony of what her character is involved in dancing around the corners of her eyes and mouth. Robert Ham
9. Louie Anderson, Baskets
Network: FX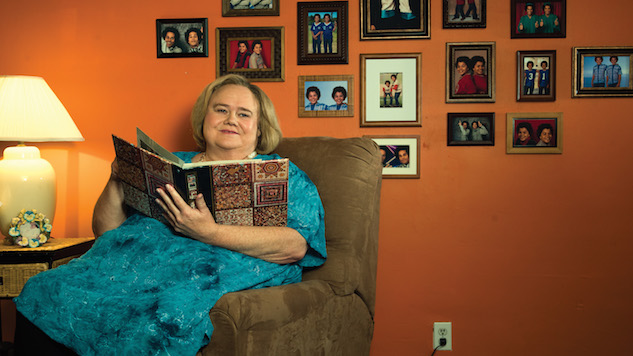 Like that moment when Bob Odenkirk appears seemingly out of nowhere at the end of Breaking Bad's second season, it's a pleasant shock to the system to find veteran standup comic Louie Anderson, in drag, playing the put-upon yet relentlessly cheery mother of Chip and Dale Baskets (both played by Zach Galifianakis). Even better is the fact that Anderson is so amazing in the part. He taps into the same kind of sheepish humor that has driven his stage work for decades, and as his character faces health problems late in Baskets's first season, he becomes the series' true heart. Anderson strikes the perfect tone of deadpan pathos and, for his efforts, was given a well deserved Emmy Award. Robert Ham
8. Millie Bobby Brown, Stranger Things
Network: Netflix

It's tricky casting young actors. It's trickier when they're not playing normal people. Eleven, the breakout (pun intended) test subject of Stranger Things, is a vortex of Millie Bobby Brown's charisma and technique. She believably discovers the world around her with the glee of an accelerated childhood while building friendships with the main ensemble. She's vulnerable and a total telekinetic badass, built up from the silent charm of her inquisitive movements and small gestures. Her joy in a La-Z-Boy and her love of Eggos bridge the gap between refugee experiment and wild child without dipping into cheesiness. Otherworldliness resonates from her blank gaze, which also makes her emotions (rages, heartbreaks and joys) so viciously felt. There are few characters on television I've cared for more this year, and fewer so soon after their introduction. Without a perfectly cast Eleven, the show fails. With Brown, well, you couldn't escape the show even in The Upside Down. Jacob Oller
7. Aden Young, Rectify
Network: SundanceTV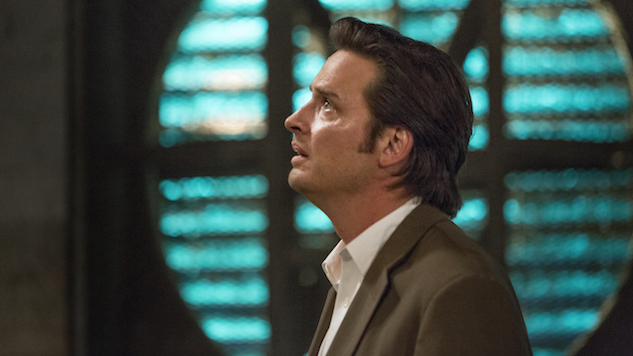 The understated star of TV's most understated prestige drama may have finally delivered his Emmy moment playing complicated ex-con Daniel Holden. Fans held their breath during the farewell season's tearful premiere, as Holden seizes with emotion while opening up to halfway house counselor Avery about life before, during and after death row. It's the rarest of journeys, and one that's left Holden feeling out of body even when in his right mind, a paradox Young has had four years to process. That time served has led us here, to Rectify's final episodes, and Daniel's heartbreaking, but at times intoxicating, next steps toward an existence free of isolation. And Young makes us feel it all—the fear, rage and romance, the connections missed and made, that come with being human—despite (or perhaps because of) his character having endured something so singularly inhumane. Kenny Herzog
6. Bob Odenkirk, Better Call Saul
Network: AMC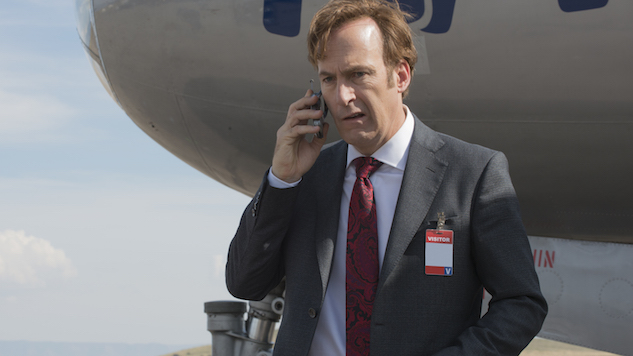 Bob Odenkirk is, in some ways, in a tricky position with Jimmy McGill. We all know that Jimmy becomes Saul Goodman, and despite the latter's charm, he's still a pretty smarmy guy, someone who's hard to like. So the question for Odenkirk is, how to make Jimmy McGill a likable and compelling character while also planting the seeds of what forces him to become Saul Goodman. In Better Call Saul's first season, the empathy came easy, as Jimmy worked to stay on the right side of the law. In the show's superb second season, though, his morality begins to slip; he is Slippin' Jimmy after all. Odenkirk really digs into the murkiness of Jimmy's gradual descent into criminal behavior, his tone and facial expressions changing from giddy at the prospect of pulling off another legal coup, to reprimanding himself for pushing Kim, and his own identity, further away. Jimmy is at a crossroads in Season Two, excelling at his new role while fumbling with his self-confidence. It's in the middle of those two states that Odenkirk finds Jimmy's true self, a man who's great at his job, has a way with people, and yet feels wholly underappreciated, like the system is working against him. Odenkirk understands that Jimmy is just like the rest of us: a flawed person trying to make it in this world without making too many mistakes and hurting too many people. That may not be an overly noble goal, but it's an achingly human one. Kyle Fowle
5. Sterling K. Brown, American Crime Story: The People v. O.J. Simpson
Network: FX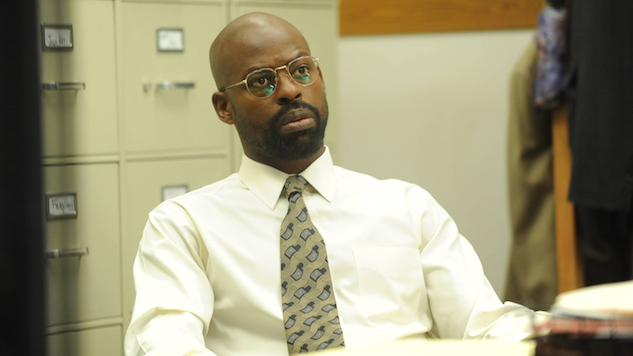 I'm so glad to get the opportunity to write about Brown's stellar year. I was waxing poetic about him way back when he starred in Army Wives (yes, I watched all 108 of his episodes). There are some actors who have the innate ability to just shine. You catch a spark of their talent no matter how limited their screen time. Brown brings depth to Christopher Darden, a man who had to deal with dissension from his community as he prosecuted a heinous crime: We finally see him as a real person, not just someone who botched the Simpson case. And somehow, Brown also makes us long for a romance we didn't even know we wanted. Is there a better image of what might have been than when Darden and Marcia Clark (Sarah Paulson) slow dance in her office? In addition to his Emmy-winning turn on American Crime Story, Brown is also charming viewers as Randall on NBC's This is Us. As the adopted triplet who reconnects with his birth father just as he is dying, Brown brings a mix of pathos and humor to what could have been a completely schmaltzy story line. 2016 is the year everyone discovered what I've known for years: Brown is an actor to watch. Amy Amatangelo
4. Phoebe Waller-Bridge, Fleabag
Network: Amazon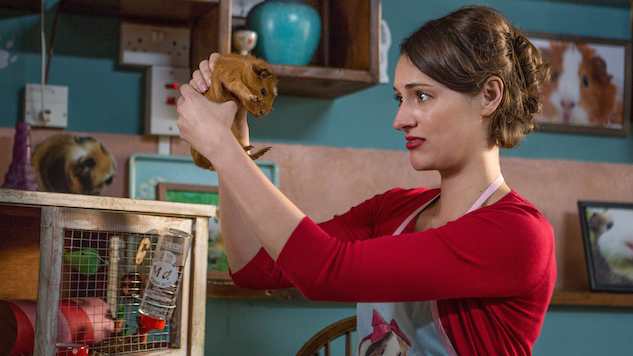 Like many, I discovered and watched Fleabag's half-dozen episodes over the course of an afternoon, captivated in equal parts by the story and by Phoebe Waller-Bridge's dazzling performance as the titular slow collapse of a person. Fleabag, a young woman razed by the loss of her closest friend, does not make herself easily understood. She glitters darkly even in her asides to the viewer, her twinkling glances at the camera theatrical flourishes that hint at the show's deeper psychological current. But whereas Frank Underwood's use of direct address in House of Cards reminds us that he's always several steps ahead, Fleabag's feels more like the peeling away of a bandage to reveal the still-open wound underneath. It's a jolting admission, made even more heartbreaking by the finale's inevitable twist: We're all she has left. Seth Simons
3. Thandie Newton, Westworld
Network: HBO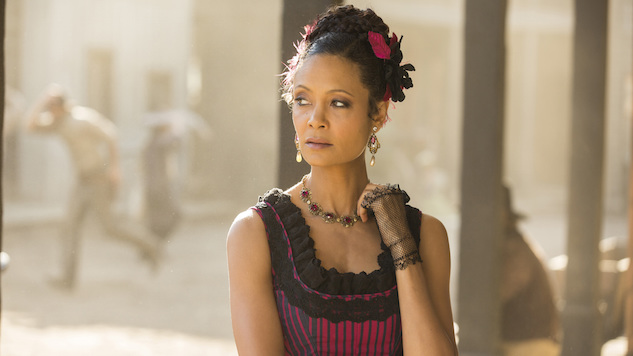 In a series that too often appears to be a Rube Goldberg machine—intricacy for intricacy's sake, more premise than payoff—Newton's performance as the indomitable Maeve is the genuine artifact: The awakened android, plotting her escape from the titular theme park, is a stringent test of an actor's control, and Newton passes it with flying colors. As the erstwhile madam steels herself against Westworld's technicians during a raid on Sweetwater's saloon, or cajoles a pair of human functionaries to optimize her intelligence, flashes of anger and intimations of sorrow careen across Newton's face, only to disappear beneath her serene surface; her highly scripted wit evolves, by degrees, until it courts and sparks with a sort of revolutionary fervor. Newton's Maeve, then, is not only Westworld's most compelling character. She's also the most convincing iteration of its central theme, which is the abject horror of creating and enslaving "hosts" whose consciousness is almost human. Matt Brennan
2. Sarah Paulson, American Crime Story: The People v. O.J. Simpson
Network: FX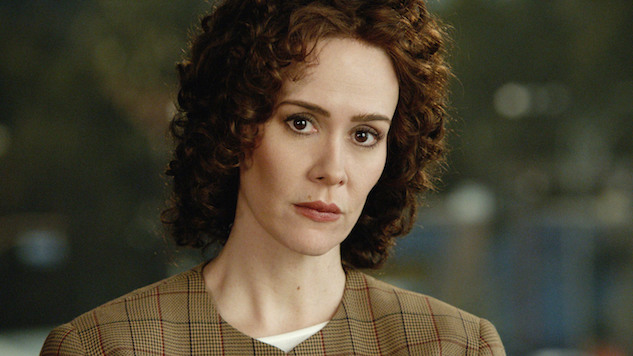 Often a good performance involves creating empathy for a character, even if they're not always worthy of that empathy. On this list, you'll see a number of "bad" characters who otherwise hold our attention and garner our sympathy because of the performance behind the character. Perhaps no character is more deserving of empathy this year Marcia Clark (Sarah Paulson), the attorney who's looking to make a statement with an apparent slam dunk case, only to find herself out of her depth and up against a system, and a larger cultural apparatus, that wants her to lose. Paulson's remarkable performance understands that this Marcia Clark is strong in her opinions, passionate in her fight for fair and equal justice, and yet ultimately a victim of circumstance and misogyny. She deals with allegations of parental neglect where a male lawyer wouldn't and is pushed to change her appearance in order to better fight against O.J. Simpson's high-powered team. Boasting a charming chemistry with Sterling K. Brown, and yet never letting the potential romance be Clark's defining goal, Paulson brings nuance and heartbreak to a character that could otherwise have been lost in show's bevy of stellar performances. Paulson isn't just working to humanize this version of Clark; she's doing the heavy lifting to expose the way in which our power structures unfairly scrutinize, and in some cases dehumanize, women. No small task, but Paulson pulls it off with remarkable grace. Kyle Fowle
1. Alison Wright, The Americans
Network: FX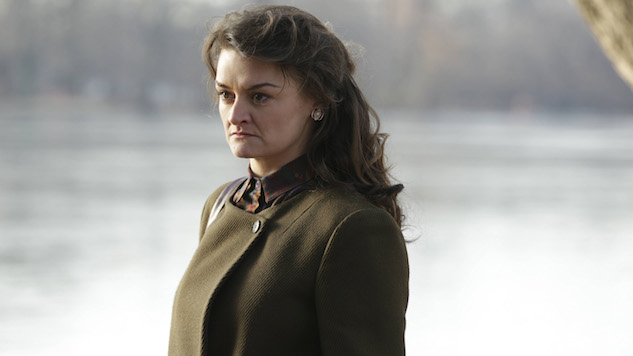 In the first half of The Americans' incomparable fourth season, Wright's Martha turns the tables: Caught between her secret marriage and her colleagues at the FBI, she acts with sudden abandon, culminating in the taut, terrifying escape of "Travel Agents." Long a stalwart member of the series' supporting cast, Wright uses Martha's moment in the sun to craft a star turn of such range, and such depth, that its white-hot brilliance suffuses the rest of the season: To hear Martha describe her arrangement with Clark ("It's probably the most honest relationship I've ever had"), or resign herself to exile ("I'll be alone, just the way I was before I met you"), is to unearth, in a mere handful of episodes, a woman in full, an achievement other performers might match, if they're lucky, in the entire lifespan of a series.
Through it all, Wright scarcely wavers. Each of her choices—from the panicked phone call she imbues with anxious humor and the biting sense of betrayal in an offhand remark to the whispered rage of Martha's flight and the desolation of her predawn farewell—seems purposeful, edging toward the recognition that the character's fate, for now, is sealed. Despite being ignored, to their great shame, by both the TV Academy and the Hollywood Foreign Press Association, the result is a razor-sharp portrait of politics' human cost, of the consequences we elide with the phrase "collateral damage"—and, by some margin, the finest performance I saw on TV this year. Matt Brennan