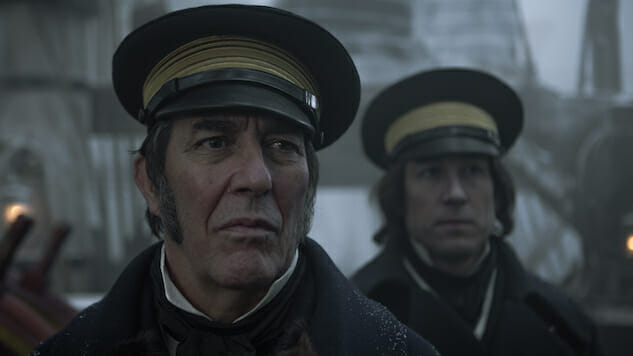 In an increasingly overwhelming landscape, the limited series is a respite: When there are 495 scripted programs on TV, watching a self-contained story in six to 10 episodes feels positively manageable. It also means that this category gets tougher every year: Among the series that received votes in our poll of Paste staff and TV contributors but still missed the cut are Howards End, Maniac, and Rest in Power: The Trayvon Martin Story. That means the 10 titles below are the cream of a highly competitive crop—and we can only expect that 2019 will bring more limited series than ever.
Here are the 10 best limited series of 2018:
10. The Little Drummer Girl
Network: AMC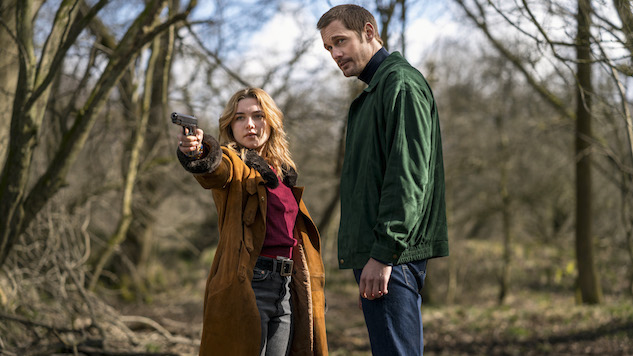 In The Little Drummer Girl, Florence Pugh plays Charlie, a young actress whose predilection for storytelling and deception makes her the perfect candidate for espionage work. Director Park Chan-wook, the mastermind behind The Handmaiden, Oldboy, and Sympathy for Mr. Vengeance, is an equally perfect candidate for putting it together: The South Korean filmmaker makes his TV debut by engaging his powerful grip on the viewer's sympathetic eye across different perspectives, layers, and schemes, both narrative and visual. What kicks off with a bombing, investigated by spy leader Kurtz (Michael Shannon, whose gruff brilliance finds an amplifying admirer in Park), soon becomes a viney erotic thriller between Charlie and an Israeli spy named Becker (Alexander Skarsgård), who is Kurtz's weapon of choice for pulling the new recruit into their anti-terrorist work. —Jacob Oller (Photo: Jonathan Olley/AMC/Ink Factory)
9. The Looming Tower
Network: Hulu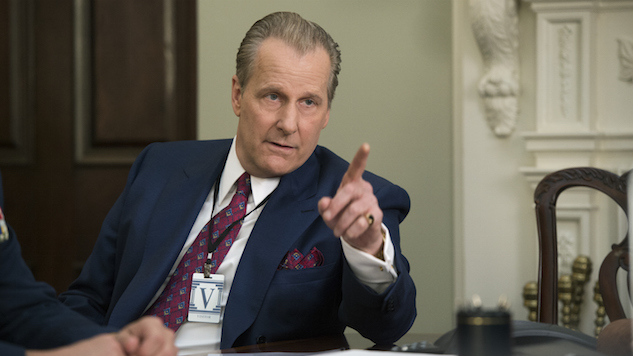 Disrupting the conventions of the counterterrorism drama—the narrative structure, the hard-charging hero, the constant sense of panic—The Looming Tower, based on Lawrence Wright's Pulitzer Prize-winning book, goes back to basics; it is, like the staff of bombastic FBI agent John O'Neill (Jeff Daniels), careful and competent, if sometimes hamstrung by circumstance. Most of all, though, it is pungently, horrifyingly alive to the roads not taken, the paths not pursued, to the cascade of decisions we might trace from first actions to future events. To treat 9/11 as an accident of history, an act of war absent context, has been, in politics as in popular culture, the most damaging consequence of the urge to commemorate it, the one that continues to propel us into the blunders of a collapsing empire, and The Looming Tower, imperfect though it may be, is a vital corrective. For all its relative sedateness, after all, the series' most lacerating edge might be its existence: The conflict we're in is so interminable it's become the subject of a period piece. —Matt Brennan (Photo: Hulu)
8. Bodyguard
Network: Netflix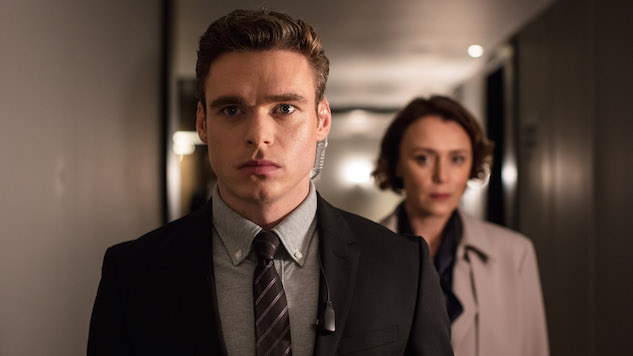 In Jed Mercurio's exquisite actioner, there are no rooftop chases, no ticking clocks, no fisticuffs with the villain's henchmen. Instead, the six-part series finds suspense in watchful camerawork and careful pacing, and it's this thorough control that makes Bodyguard worthy of your next TV obsession: It refuses shortcuts, rejects ellipses, until it approaches the effect of real time. Rather than treat this as a gimmick, though, Mercurio, star Richard Madden, and directors Thomas Vincent and John Strickland use the technique to create potent echoes of protagonist David Budd's torturous vigilance, and indeed the nation's. A veteran of the war in Afghanistan, David receives an assignment to protect Home Secretary Julia Montague (Keeley Hawes), a rising political star with her eye on 10 Downing Street—and a reputation as a national security hardliner. The result is an ingenious layering of form atop function, all within the context of a taut political thriller: The series is less 24 or House of Cards than Homeland at its most momentous, stripped of all but its hero's ability to see what others miss. —Matt Brennan (Photo: Sophie Mutevelian/World Productions/Netflix)
7. Trial & Error: Lady, Killer
Network: NBC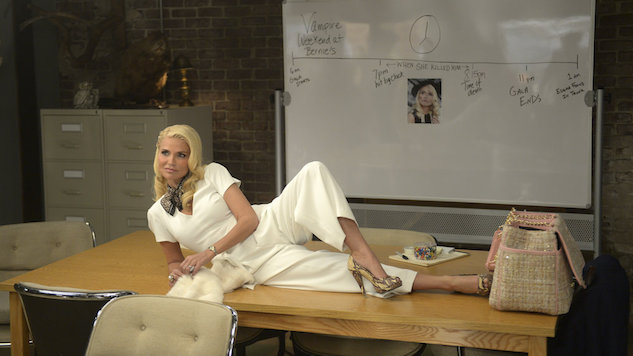 Oh, viewers, this is a calamity! NBC passed on its option to renew this brilliant series for a third season. Whatever are we to do? Throw ourselves down a rum hole? Sing a never-ending song? See what Mickey Moose has to say about it? The jokes came fast and the laughs were well earned as the second season introduced us to Kristin Chenoweth as defendant Lavinia Peck-Foster. Her performance was an inspired delight and a master class in what can happen when an artist holds nothing back. Sherri Shepherd nearly stole the show as Anne, the hapless secretary plagued with a litany of little-known illnesses. (My personal favorite: she joined the Marines for three years because of a disease that caused her to spontaneously raise her hand.) The show just made me giggle and savor its clever sight gags, quick turns of phrase and terrific performances. All this, plus Chenoweth sang! The second season was a self-contained joy. —Amy Amatangelo (Photo: NBC)
6. Escape at Dannemora
Network: Showtime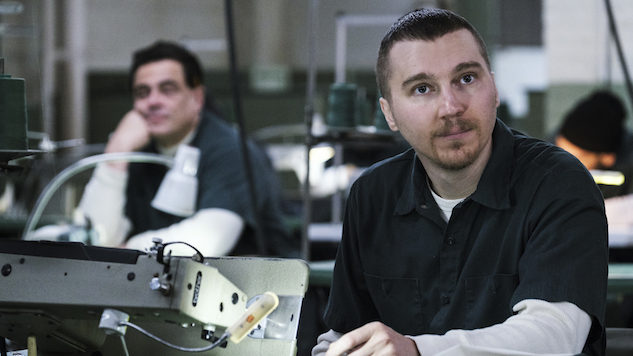 Director Ben Stiller's take on the real-life prison break and the love triangle that led to it could've leaned on its central trio of deft performances from Paul Dano, Benicio del Toro, and Patricia Arquette. It would've been a simple, easy job to let these three legends eat up all the icy scenery. But thanks in no small part to Stiller's mark-making hand in the process, the show became an exciting and slick throwback story, encapsulating much of what made prison and crime films the perfect 1970s stomping grounds for those looking to make engrossing character studies. Managing the escape, the aftermath, and the complicated people affected by both gave the limited series much-needed life and plenty of reason to watch aside from the true-crime selling points riding the genre's trend. —Jacob Oller (Photo: Showtime)
5. The Terror
Network: AMC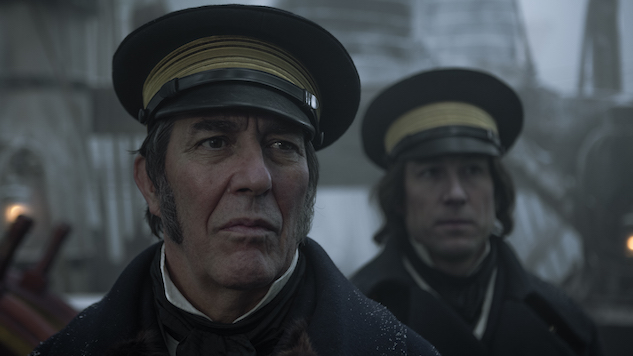 Serial television addicts have become more than accustomed to "morally gray, mostly white men making poor decisions when the chips are down" plotlines since The Sopranos kicked off the antihero craze 20 years ago. The first season of the horror anthology series The Terror, which tells the tale of the slow and grisly end that comes to the crews of two British ships—Sir John Franklin's Erebus and Captain Francis Crozier's Terror—on a failed mission to navigate the Northwest Passage in 1846, trafficks in this trope, but with a twist. The poor decisions here, in a terrifying frozen wasteland with no food sources and sudden and mysterious deaths lurking around every ice block, seem to be the only natural course—even as the supernatural comes to bear in those decisions, and as more and more of the crew and its officers go mad from the extremes about them that want them dead. Nearly every performance here is a standout, including those from Mad Men alumnus Jared Harris, as Crozier, and Game of Thrones veterans Tobias Menzies, as Captain James Fitzjames, and Ciarán Hinds, as Franklin. The Terror is a series that rewards patience while remaining knuckle-whitening the whole way through. —John Maher (Photo: Aidan Monaghan/AMC)
4. A Very English Scandal
Network: Amazon Prime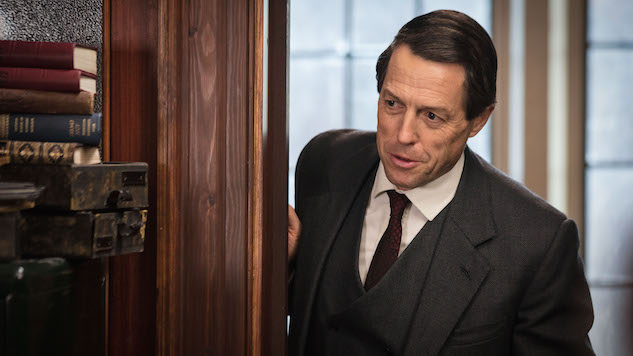 Whether it's the Catholic Church or the casting couch, the idea of people in power taking advantage of people who aren't is not exactly a revolutionary concept. But what makes this biopic's comedy of errors so compelling is the sheer absurdity of the lengths to which a high-ranking man will go to cover up his misdeeds and how poorly he and his cronies do so. (Thanks to Amazon Prime for an optional annotation feature to deepen the context of some scenes).
Hugh Grant, an actor who's has had his own taste of scandal, is just the right bit of naughty as closeted MP Jeremy Thorpe (the way he sticks his tongue in his cheek when demanding anal sex might even be funny in a different political climate). And Ben Whishaw's portrayal of the pure-hearted innocent (or, depending on who you ask, "innocent") Norman Josiffe makes me want to hug him, especially after a dog is sacrificed instead of him. He just wanted his National Health Insurance card. —Whitney Friedlander (Photo: Amazon Prime Video)
3. Sharp Objects
Network: HBO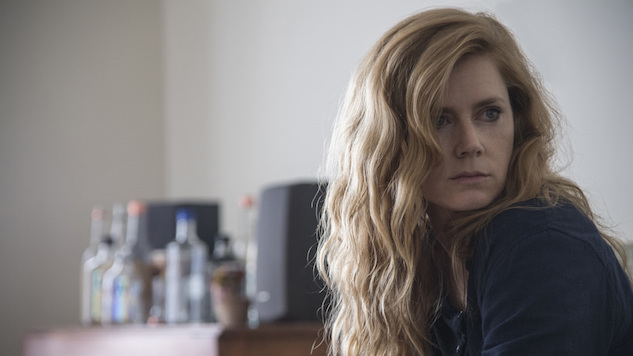 Gillian Flynn has now seen her first three novels adapted for the screen, all of which blend gripping crime tales with dysfunctional family dynamics. Marti Noxon (Buffy the Vampire Slayer, Dietland) tackled her debut, Sharp Objects, for HBO. The miniseries follows newspaper reporter Camille Preaker (Amy Adams) returning to Wind Gap, Missouri, to cover a series of gruesome murders. Camille has managed to escape her tiny hometown, but not the lasting damage of her broken childhood manifesting in alcoholism and self-harm. Adams' first significant foray into television (she had several minor roles before becoming a film star, including on an episode of Buffy) is characteristically superb—no matter how bad Camille's decision-making, you can't help but absorb her pain and root for her. The mystery of who killed two young girls takes a back seat to Camille facing the demons mostly conjured by her overbearing mother, Adora (Patricia Clarkson), all the way up until the shocking end. —Josh Jackson (Photo: HBO)
2. The Haunting of Hill House
Network: Netflix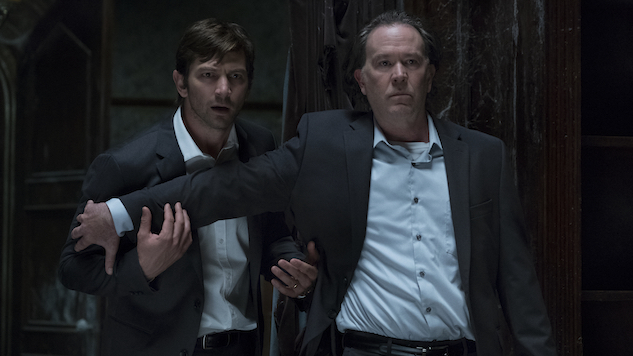 Adapting one of the most treasured horror novels ever written is a task so controversial that it divided this very site down the middle, but what's harder to debate is the quality of the show that Mike Flanagan and Meredith Averill spun from Shirley Jackson's yarn. The Haunting of Hill House is a dramatic gut-punch, a riveting tale of familial trauma and betrayal, and a scary-as-hell ghost story. The sheer craft going into every unsettling episode makes it one of the best Netflix originals, and the zeitgeist's love of trendy horror was augmented by the show's clever connection between ghosts and grief. —Jacob Oller (Photo: Steve Dietl/Netflix)
1. The Assassination of Gianni Versace: American Crime Story
Network: FX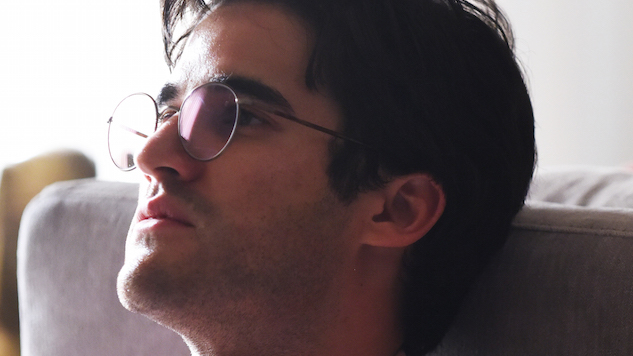 Underappreciated by critics, under-watched by audiences, and misunderstood by those expecting the focus to remain squarely on House Versace (ably handled by Edgar Ramirez as the late fashion designer and Penelope Cruz as his sister, Donatella), the second installment of Ryan Murphy's anthology series is an even pricklier treatment of "true crime" than the first. Anchored by Darren Criss' mesmerizing performance as spree killer Andrew Cunanan, the nine-episode season, penned by Tom Rob Smith, unspools backwards in time from the morning of the murder; its twinned narratives (Versace's rise, Cunanan's long unraveling) split open the scars left by a homophobic culture, from the AIDS crisis to Don't Ask Don't Tell, and reveal both how much, and how little, has changed. Along the way, Murphy, Smith, and directors Gwyneth Horder-Payton and Daniel Minahan flesh out the biographies of Cunanan's lesser-known victims, turning the lives of Jeff Trail (Finn Wittrock) and David Madson (Cody Fern) into profiles in courage, and thereby challenging their erasure in the popular imagination. What emerges, as I wrote at the start of the season, is an ambitious, unorthodox, potent, frankly astonishing reconsideration of what it means to be and be called a faggot, animated by one indelicate imperative: Queer lives matter, and not just their ends. —Matt Brennan (Photo: Ray Mickshaw/FX)