Watch Naomi Watts in Seductive First Trailer for New Netflix Series Gypsy
Photo by Alison Cohen Rosa/Netflix
TV
Video
Gypsy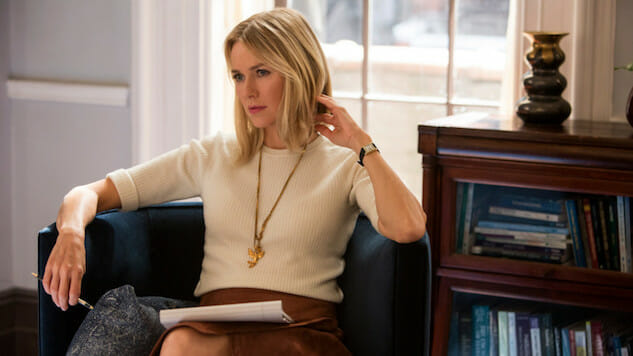 Naomi Watts is undeniably compelling in the trailer for the forthcoming Netflix psychological thriller Gypsy.
The 10-episode series, set to premiere on the streaming service on June 30, features Watts as a sophisticated Manhattan therapist leading a double life. Watt's character, Jean Halloway, cannot seem to stay within her boundaries as she continually delves into manipulative sexual relationships with the people in her patients' lives.
If that doesn't give you enough of an idea as to the mood of the show, consider the first two episodes are directed by Sam Taylor-Johnson, director of Fifty Shades of Grey. Watch the trailer above.