Werner Herzog Is Heading to Television for the First Time and Back Into the Amazon for the Third Time
Once again, Herzog will study the jungle and how it drives men mad
Images via Andreas Rentz/Getty, Criterion Collection
TV
News
Werner Herzog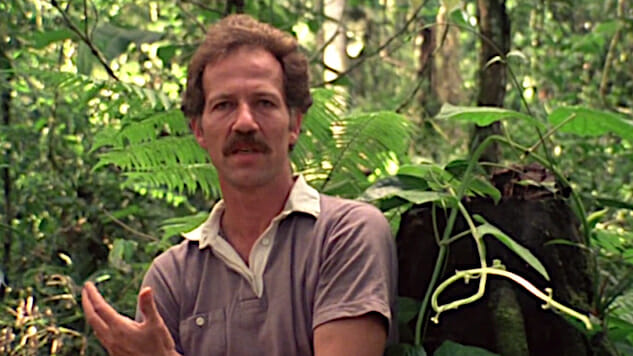 Werner Herzog is making his first foray into television dramas as he is directing a series based on Greg Grandin's nonfiction book Fordlandia—the adaptation is being penned by Oscar-nominated writer Christopher Wilkinson (Nixon). Hyde Park Entertainment Group has acquired the rights to develop the book into a series, attaching Herzog to the project as director and executive producer. Wilkinson is also set to act as an executive producer on the show. This news was first reported by Deadline.
A 2010 Pulitzer Prize finalist in nonfiction, Fordlandia is about the extraordinarily true and maniacal endeavors of Henry Ford, the richest man alive in the 1920s, and how he sought to bring "small-town America" to the heart of the Amazon rainforest. It sure does sound a little similar to a certain opera connoisseur wanting to drag a steamboat over a hill between two rivers, right? Well, yes, the premise is similar to Herzog's own Fitzcarraldo in some ways, but the director has always been fascinated by the machinations of madmen at the farthest and most maddening reaches of the known and unknown world. Fordlandia, judging by Herzog's prior filmography, looks to be a perfect fit.
Ashok Amritraj of Hyde Park adds in a statement that "the story of a tycoon with absolute power imposing his vision of America on the world is extremely relevant today." Fordlandia has no set release date or production schedule, and it remains unknown whether the series will be shot on location, as Herzog is wont to do.