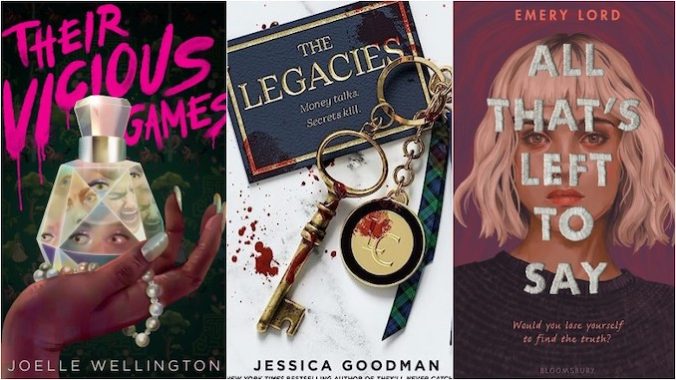 The young adult genre is always…let's just call it eclectic. I mean, where else besides YA can you find fluffy romantic comedies, high-tension thrillers, contemporary explorations of emotion, and something pretty close to body horror, all on the same shelf? 
Truly, it's a world with something for everyone, and whether you as a reader are looking for a fast-paced page-turner, an uncomfortable scare or a good cry, it's a safe bet you'll find something worth checking out this month.
Here are our picks for the best YA books hitting shelves this July.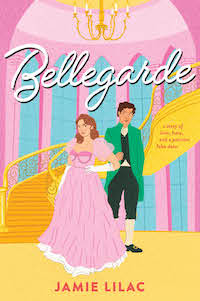 Bellegarde by Jamie Lilac
Release Date: July 11 from HarperTeen
Why You'll Love It: This fluffy YA historical rom-com is perfect for those who just want some swoony, Regency-themed joy in their summer reading pile. Nothing about this book's plot will surprise you, but that's precisely why it's great. Classic, familiar beats, all done with style.
Publisher's Description: Beau Bellegarde, a second-born son, makes a deal: if he can turn Evie Clément, the unapproachable baker's daughter, into the winner of the Court Ball, making her the most desired bachelorette in Paris, he inherits the family fortune, but his target has plans of her own.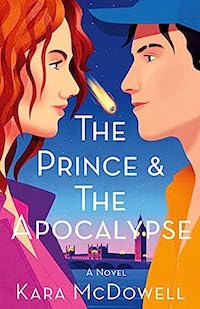 The Prince and the Apocalypse by Kara McDowell
Release Date: July 11 from Wednesday Books
Why You'll Love It: A charming, high-stakes rom-com involving an American traveler, the British crown prince, and an approaching comet that might literally end the world, The Prince and the Apocalypse is two parts entertaining chaos and one part charming banter.
Publisher's Description: Wren Wheeler has flown five thousand miles across the ocean to discover she's the worst kind of traveler: the kind who just wants to go home. Her senior-year trip to London was supposed to be life-changing, but by the last day, Wren's perfectly-planned itinerary is in tatters. There's only one item left to check off: breakfast at The World's End restaurant. The one thing she can still get right.
The restaurant is closed for renovations—of course—but there's a boy there, too. A very cute boy with a posh British accent who looks remarkably like the errant Prince Theo, on the run from the palace and his controlling mother. When Wren helps him escape a pack of tourists, the Prince scribbles down his number and offers her one favor in return. She doesn't plan to take him up on it—until she gets to the airport and sees cancelled flights and chaos. A comet is approaching Earth, and the world is ending in eight days. Suddenly, that favor could be her only chance to get home to her family before the end of the world.
Wren strikes a bargain with the runaway prince: if she'll be his bodyguard from London to his family's compound in Santorini, he can charter her a private jet home in time to say goodbye. Traveling through Europe by boat, train, and accidentally stolen automobile, Wren finds herself drawn to the dryly sarcastic, surprisingly vulnerable Theo. But the Prince has his own agenda, one that could derail both their plans. When life as they know it will be over in days, is it possible to find a happy ending?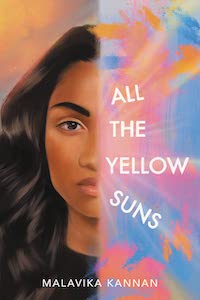 All the Yellow Suns by Malavika Kannan
Release Date: July 11 from Little, Brown Books for Young Readers
Why You'll Love It: A lyrical story of love, self-discovery, and activism. All the Yellow Suns follows an Indian American high school student who learns to channel her inner rage and find her own voice. Beautifully written, with realistic dialogue and deeply relatable problems, this is a shining example of what a contemporary YA story should be.
Publisher's Description: Sixteen-year-old Maya Krishnan is fiercely protective of her friends, immigrant community, and single mother, but she knows better than to rock the boat in her conservative Florida suburb. Her classmate Juneau Zale is the polar opposite: she's a wealthy white heartbreaker who won't think twice before capsizing that boat.
When Juneau invites Maya to join the Pugilists—a secret society of artists, vandals, and mischief-makers who fight for justice at their school—Maya descends into the world of change-making and resistance. Soon, she and Juneau forge a friendship that inspires Maya to confront the challenges in her own life. 
But as their relationship grows romantic, painful, and twisted, Maya begins to suspect that there's a whole different person beneath Juneau's painted-on facade. Now Maya must learn to speak her truth in this mysterious, mixed-up world—even if it results in heartbreak.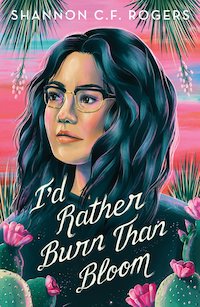 I'd Rather Burn Than Bloom by Shannon C.F. Rogers
Release Date: July 11 from Fiewel  & Friends
Why You'll Love It: A heartfelt—and often heartwrenching—exploration of a teen's catastrophic downward spiral after losing her mother, Rogers deftly weaves familiar themes of loss and regret alongside the unique challenges faced by a Filipino American child of immigrants who's still trying to find her own identity. 
Publisher's Description: Some girls call their mother their best friend. Marisol? She could never relate. She and her mom were forever locked in an argument with no beginning and no end.
But when her mother dies suddenly, Marisol is left with no one to fight against, haunted by all the things that she both said and didn't say. And when Marisol sleeps with her best friend's boyfriend—and then punches said best friend in the face—she's left alone, with nothing but a burning anger.
And Marisol is determined to stay angry. After all, there's a lot to be angry about. But as a new friendship begins to develop, Marisol reluctantly starts to open up to her, and to the possibility there's something else on the other side of that anger—something more to who she is, and who she could be.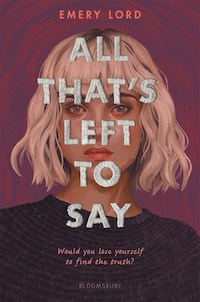 All That's Left to Say by Emery Lord
Release Date: July 18 from Bloomsbury
Why You'll Love It: A deft exploration of grief and the long tail impact of loss, told through the eyes of Hannah, a young girl whose best friend died of an opioid overdose. Determined to find out who sold Sophie the drugs that killed her, Hannah's willing to do whatever it takes—even if it means risking losing herself in the process. 
Publisher's Description: On prom night, Hannah MacLaren sits in the headmaster's office in her fanciest dress, soaked to the bone. She is in huge trouble after pulling the fire alarm right as the prom queen was about to be crowned. But Hannah had her reasons . . .
One year ago, her cousin Sophie, who was also her best friend and the person she loved most in the world, died of an overdose. Drowning in grief, Hannah became obsessed with one Who gave Sophie those pills? Who is refusing to give her family the closure they deserve?
Then she concocted a enroll at her cousin's fancy private school with a new look and a mouthful of lies, and finally uncover the truth.
But Hannah didn't expect all the lines to blur. She didn't expect Sophie's friends to be so complicated. She didn't expect to fall for her longtime enemy. Now, she must choose to either let herself really mourn Sophie and move on, or see her search through to its explosive end–even if it means destroying herself.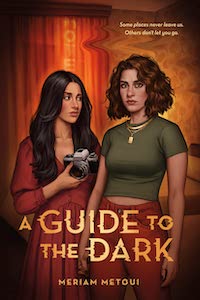 A Guide to the Dark by Meriam Metoui
Release Date: July 18 from Henry Holt
Why You'll Love It: I can't be the only person who is immediately intrigued by a YA book about two BFFs on a Spring Break road trip and the cursed motel they stay at on their journey, can I? Described as a story that's comparable to The Haunting of Hill House, it's the richly drawn characters that keep this paranormal thriller grounded. 
Publisher's Description: The room is watching. But Mira and Layla don't know this yet. When the two best friends are stranded on their spring break college tour road trip, they find themselves at the Wildwood Motel, located in the middle of nowhere, Indiana. Mira can't shake the feeling that there is something wrong and rotten about their room. Inside, she's haunted by nightmares of her dead brother. When she wakes up, he's still there.
Layla doesn't see him. Or notice anything suspicious about Room 9. The place may be a little run down, but it has a certain charm she can't wait to capture on camera. If Layla is being honest, she's too preoccupied with confusing feelings for Mira to see much else. But when they learn eight people died in that same room, they realize there must be a connection between the deaths and the unexplainable things that keep happening inside it. They just have to find the connection before Mira becomes the ninth.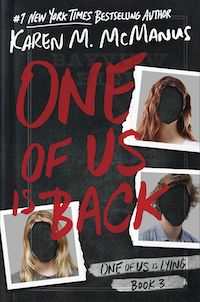 One of Us Is Back by Karen McManus
Release Date: July 25 from Delacorte
Why You'll Love It: This high-stakes finale to YA thriller queen Karen McManus's popular One of Us is Lying trilogy mixes the main characters from both previous novels, a compelling new central mystery, and the author's trademark breakneck pacing to deliver a series ender that will absolutely delight fans.
Publisher's Description: Ever since Simon died in detention, life hasn't been easy for the Bayview Crew. First the Bayview Four had to prove they weren't killers. Then a new generation had to outwit a vengeful copycat. Now, it's beginning again.
At first the mysterious billboard seems like a bad joke: Time for a new game, Bayview. But when a member of the crew disappears, it's clear this 'game' just got serious – and no one understands the rules.
Everyone's a target. And now that someone unexpected has returned to Bayview, things are starting to get deadly.
Simon was right about secrets – they all come out in the end.
The thing is, Simon was right about secrets-they all come out, eventually. And Bayview has a lot it's still hiding.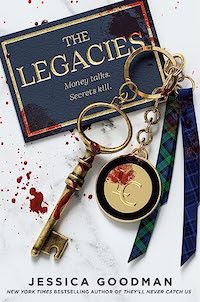 The Legacies by Jessica Goodman
Release Date: July 25 from Razorbill
Why You'll Love It: The latest book from up-and-coming YA thriller author Jessica Goodman (consider this a suggestion to go read her debut They Wish They Were Us immediately), this story of an exclusive society and the intense competition to join its ranks has a decadent setting and plenty of biting class commentary interspersed among its tale of murder and teens behaving badly. 
Publisher's Description: Scoring an invitation for membership to the exclusive Legacy Club in New York City is more than an honor. It gives you a lifetime of access to power and wealth beyond any prep school doors and guaranteed safety and security as Legacy Club members always look out for their own. That is, after you make it through a rigorous week of events and the extravagant gala, the Legacy Ball.
So it's not surprising when Excelsior Prep seniors Bernie Kaplan, Isobel Rothcroft, and Skyler Hawkins are nominated as Legacies; their family pedigrees have assured their membership since birth—even if they're all keeping secrets that could destroy their reputations. But scholarship kid from Queens Tori Tasso? She's a surprise nominee, someone no one saw coming. Tori's never fit in this world of designer bags, penthouse apartments, and million-dollar donations. So what did she do to secure her place?
The night of the Legacy Ball is supposed to be the best night of these seniors' lives, a night of haute couture, endless champagne, and plenty of hushed gossip.
Everyone expects a night of luxury and excess.
No one expects their secrets to come out.
Or for someone to die trying to keep them hidden.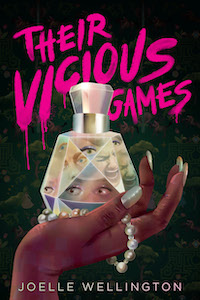 Their Vicious Games by Joelle Wellington
Release Date: July 25 from Simon & Schuster Books for Young Readers
Why You'll Love It: One part dark academia, one part survival competition, and one part kick ass Final Girl (with loads of twists and a little bit of gore on top) equals a perfect summer YA thriller that will keep you reading well into the night.
Publisher's Description: Adina Walker has known this the entire time she's been on scholarship at the prestigious Edgewater Academy—a school for the rich (and mostly white) upper class of New England. It's why she works so hard to be perfect and above reproach, no matter what she must force beneath the surface. Even one slip can cost you everything.
And it does. One fight, one moment of lost control, leaves Adina blacklisted from her top choice Ivy League college and any other. Her only chance to regain the future she's sacrificed everything for is the Finish, a high-stakes contest sponsored by Edgewater's founding family in which twelve young, ambitious women with exceptional promise are selected to compete in three mysterious the Ride, the Raid, and the Royale. The winner will be granted entry into the fold of the Remington family, whose wealth and power can open any door.
But when she arrives at the Finish, Adina quickly gets the feeling that something isn't quite right with both the Remingtons and her competition, and soon it becomes clear that this larger-than-life prize can only come at an even greater cost. Because the Finish's stakes aren't just make or break…they're life and death.
Adina knows the deck is stacked against her—it always has been—so maybe the only way to survive their vicious games is for her to change the rules.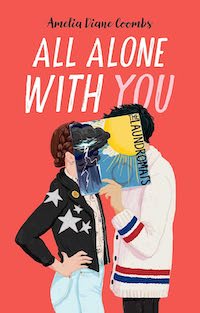 All Alone with You by Amelia Diane Coombs
Release Date: July 25 from Simon Schuster Books for Young Readers
Why You'll Love It: Trying to score a scholarship to college, grumpy loner Eloise's life is changed when she's matched with a volunteer group that offers companionship to lonely seniors. Assigned to train with sunny teen coordinator Austin and paired with Marianne, a seventy-something former lead singer of a 1980s rock band, the relationships she forms with both help her find both love and her own sense of self worth. 
Publisher's Description: Eloise Deane is the worst and doesn't care who knows it. She's grumpy, prefers to be alone, and is just slogging through senior year with one goal: get accepted to USC and move to California. So when her guidance counselor drops the bombshell that to score a scholarship she'll desperately need, her applications require volunteer hours, Eloise is up for the challenge. Until she's paired with LifeCare, a volunteer agency that offers social support to lonely seniors through phone calls and visits. Basically, it's a total nightmare for Eloise's anxiety.
Eloise realizes she's made a huge mistake—especially when she's paired with Austin, the fellow volunteer who's the sunshine to her cloudy day. But as Eloise and Austin work together to keep Marianne Landis—the mysterious former frontwoman of the 1970s band the Laundromats—company, something strange happens. She actually…likes Marianne and Austin? Eloise isn't sure what to do with that, especially when her feelings toward Austin begin to blur into more-than-friends territory.
And when ex-girlfriends, long-buried wounds, and insecurities reappear, Eloise will have a choice to make: go all in with Marianne and Austin or get out before she gets hurt.
---
Lacy Baugher Milas is the Books Editor at Paste Magazine, but loves nerding out about all sorts of pop culture. You can find her on Twitter @LacyMB