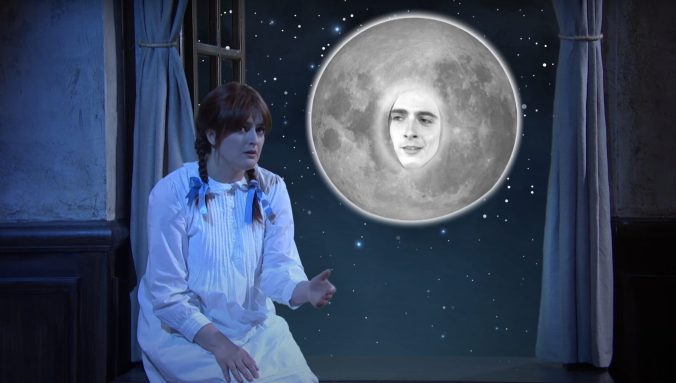 And Your Host…
"My concerns are very valid…"
In his second SNL hosting gig, Timothée Chalamet relievedly got to break his silence and promote Wonka now that the SAG-AFTRA strike has been settled. Not that the actor needed a movie to push—he was fine last time out, even if he and Pete Davidson verged on Fallon-Sanz chummy giggles from time to time. Here with no Pete to pal around with, Chalamet was his usual chipper, up-for-whatever self, his Saturday Night Live monologue stopping for a rap alongside fellow baby-faced comics Marcello Hernandez and the ageless Kenan Thompson. It, like the Dune star, was cute. And he did take more time during the goodnights to praise the efforts of the striking actors and the hard-working Saturday Night Live crew, reinforcing the idea that Chalamet is a nice guy.
"Nice" isn't really a putdown, even if both common sense and the film's trailer throw the necessity of a Willy Wonka prequel into serious question. Chalamet joked that he's excited to be working with Martin Scorsese—on a perfume commercial (apparently a real thing), while the requisite Wonka musical number promised "a world of shameless self-promotion." As a 27-year-old who looks like he could well play high schoolers for the next decade, Chalamet fits in among the young SNL cast just fine.
The Best and the Rest
The Best: It's taken a while, but give it up for Chloe Troast. The newest kid on the Saturday Night Live featured player block finally got a showcase, and she killed it as a lonely orphan who, as her soulful song to her friend the man in the moon reveals, hasn't been adpoted for some very good reasons indeed. (She's 27, her boyfriend Puddy is 51, she insists the earth is flat, she bit a girl "down to the bone," she writes erotic fiction about her having sex with gay gargoyles, and she has a nefarious plan involving her would-be adoptive father's dental work.) Troast trots out a voice just exaggerated enough to be funny as it is genuinely impressive, and Chalamet does his best acting of the night, underplaying as his moon-man becomes increasingly aghast at his little friend's unfolding awfulness. It's a fine match of performance and writing, and weird enough to serve as a blueprint for other such loopy little SNL masterpieces.
The Worst: There wasn't an out-and-out loser on SNL tonight, something that's been true for much of the season, happily. Still, the Hip Hop museum panel was another chance for Chalamet to play the white boy rapper schtick he seems to enjoy so much. (Even without Pete Davidson this time around.) Ego's moderator, James Austin Johnson's (excellently detailed) Rick Rubin, and Punkie's Mary J. Blige all just have to play it straight while Chalamet's internet rap-in-the-pan Smokecheddatheassgetta preens through a stream of poser slang, bragging about the two trillion streams his latest single garnered. Thank goodness for Saturday Night Live mainstay Kenan, who swipes the sketch effortlessly as Cornell West, primly addressing "Brother Smokechedda" as respectfully as possible before even he can't take the little twerp anymore and interrupts his performance with an outraged "No!" and a sharp few smacks on the ass.
The Rest: The Please Don't Destroy guys movie got a commercial plug during the show tonight—here's to seeing whether the trio's nice guy absurdism can carry a feature. On the shorts front, tonight they venture outside the Saturday Night Live office (always an iffy proposition) and come across suicidal Chalamet threatening to jump off a building. The gag that the man's depression over his stalled music career is stalled because his songs are deeply terrible really tests out the guys' ability to stay positive. ("Super gurgly," Ben says of the electronic fart symphony, attempting to keep the guy alive.) Chalamet's jumper doesn't help things by either starting or ending his croaky instrumentals with a "thank you," finally causing John to explode after the guy explains that one terrible jam was written for his dead mom. ("Then why does it sound like that?!") Ultimately, even the guys' promise to get the hapless musician on SNL can't save him, his final plunge preceded by a "no thanks" to their offer of a Please Don't Destroy music video. C'mon guys, your stuff isn't jump off a building bad.
Props to SNL's props and makeup for the impressively veiny fake arms sported by Chalamet and Mikey Day as the two rock-dumb health club employees Heidi Gardner unsuccessfully attempts to question about her missing handbag. The game of ding-dong telephone here is cute enough, with Day and Chalamet missing every conceivable point with game dimness. Still, it's all about arm day with this one.
One thing Bowen Yang's breakout status on Saturday Night Live means—Dennis has to Google a lot of "gay famous" semi-celebrities. Tonight, it's one Troye Sivan, an "Australian YouTube twink turned indie pop star and model turned HBO actor" (played by an underpants-flashing Chalamet) who turns out to be the spectral figure haunting patient Sarah Sherman's sleep paralysis dreams. Chalamet jokes that he can in no way do an Aussie accent at one point, and gets to dance in a manner that's, no doubt, Sivan-accurate, while doctor Yang laments that more and more "straight women who tried poppers once" are having their dreams infiltrated by The Idol actor. It's cute enough, especially when SNL musical guest badass rock chicks boygenius come out as a small army of similarly pants-dropping Sivans. Plus, I now don't have to look up what a "blouse" is. (According to Yang, a femme top, of course.)
Weekend Update update
Jost and Che, what can I say? Funny guys unsuited to the moment? Smirky smartasses rushing through the meat to get to the dessert? Constitutionally unwilling to dig into the news (on their fake news segment) in anything but the glibbest manner? They're amusing as hell—from their very awkward start on Saturday Night Live nearly a decade ago, the pair have refined their doubles act to a relaxed, confident crowd-pleaser. Jost's cheeky summation of Nikki Haley's word salad comeback in the GOP debate as "the Japanese subtitles of the Will Smith slap" is sharp, and Che matches him by noting how a new app that lets people know who's viewing your Instagram pictures has a whole lot of high school teachers very worried. (Che can't help but toss some more wood on the "Che sticks it to the broads" fire with a hacky joke about women drivers.)
I dunno—I'm a broken record about this, but if Saturday Night Live wants to do politics, then it has a responsibility to do them better. Jost smirking his way through another "Biden is old" half-joke is less than nothing in a world of satirical targets like these guys have at their disposal. It's easy (and fun!) to pile on Chevy Chase these days, but he's not wrong in asserting that SNL's Weekend Update set much of the template for shows like The Daily Show and Last Week Tonight. Too bad Update has ceded all the heavy lifting to its successors these days.
Recurring Sketch Report
People were really into "Tiny Horse," huh? At least this reprise of Chalamet's SNL musical tribute to his wee horsey pal took a blessedly weird path to its return, with an elaborate, Terminator apocalypse-style sci-fi opening where all hope seems lost—until Chalamet reveals that the evil force decimating the laser-zapping rebel troops is, in fact, his tiny horse friend. Only bigger, and prone to lopping cyborg heads off with its claymation hooves. Then it's a reprise of Chalamet crooning a sweet little love song to his wayward friend, which, again, some people must have found much more endearing that I did. Loved James Austin Johnson's Palpatine-esque bad guy, though—the guy is invaluable on Saturday Night Live.
Heidi Gardner brought her Co-worker Who's Extremely Busy Doing Seemingly Nothing back to SNL. It's a funny bit, all shuffling papers, rolling eyes, and airily tossed cell phones, and Heidi deserves any Update slot she gets. (I especially like how she pulls yet another constantly buzzing phone out of her cold, scarfed-at-her-desk burrito at one point.) Plus, Heidi had me genuinely worried for her safety as she speed-babbled her way through a huge mouthful of Chipotle. Did this need another go-around on Saturday Night Live, though? I think we all know the answer.
Political Comedy Report
Well, the cold open wasn't awful, so that's a change. I mean, it wasn't great—SNL's inability to meet the looming crisis of American democracy continues to be a wee quibble of mine. But, hey, James Austin Johnson's always-amusing and well-observed Trump hijacking the superfluous "kids table" Republican debate wasn't a bad way out of having to pretend that Nikki Haley, Vivek Ramaswamy, terminal short guy syndrome case Ron DeSantis, Chris Christie, Tim Scott, and, I think Zeppo are in any way relevant. Nope, as JAJ's Trump notes when belittling the truly obnoxious Ramaswamy, the former POTUS' "horrible, horrible base" only has eyes for one fraudulent, on-multiple-trial, legally branded rapist and would-be dictator. You know, which, again, is something I think that Saturday Night Live should be grappling with just a little bit more trenchantly.
Still, Johnson is always great, here freezing time to run down the parade of also-rans in signature Trump-ian fashion. If anything, Johnson's Trump is too coherent this time out, eschewing JAJ's usual, spot-on depiction of the insurrectionist former head of state's erratic syntax in favor of roastmaster to a bunch of nonentities, although the fourth wall-breaking conceit was a nice touch of originality. Noting that DeSantis was being played by "one of the Destroy boys" (it's John), and that Ego Nwodim looks miserable in her Vivek getup, JAJ's Trump notes that, if these losers were anything, Lorne would have called in "Paul Rudd or something." There are some flabby jabs at the Donald himself, with Trump referencing his increasingly frequent onstage cluelessness (like about who is actually president at the moment), his many, many trials, his batshit promise to run for a third term, his threats to execute his political opponents, and the shame of his "sweet, criminal, middle-aged children" being called to testify against him, but mostly this was just glib and superficial stuff at the expense of someone SNL—should it ever want to step up to the plate politically—should be torching every single week until election day. I know, I know, I'm a godless blue state commie, etc etc. But purely as a student of Saturday Night Live's long-overblown reputation for satirical boldness, this sort of stuff, as cute as tonight's opener was, is watery tea.
Not Ready for Prime Time Power Rankings
Troast, Troast, Troast! You never know if an SNL featured player's first real hit is the start of a long career or if this will be the one bright spot in an undistinguished run. (Hell, I thought Jon Rudnitsky's Patrick Swayze Update bit was just the beginning.) But, as song-belting Little Orphan Cassidy, Chloe Troast stole her fourth-ever show, and that's nothing to sneeze at. (SNL has needed someone with serious pipes ever since Cecily Strong left.)
SNL's other Chloe should get a big bump this week, as she played virtually every other role in the Britney Spears audiobook auditions. But—meh. Fineman's a fine impressionist as a rule, but none of her impersonations here (Spears, Chalamet, Natasha Lyonne, Julia Fox, Maggie Smith) popped. Plus, as a rule, these sorts of quick-hit impression pieces underwhelm, basically serving to give everybody a tiny scrap of airtime with the merest wisp of prosthetic-aided celebrity impersonation. Chloe is really the only true impressionist in the SNL cast at this point, and if she's not hitting, these things are just deadly.
I'm starting to think Michael Longfellow has been abducted. That was him doing an unremarkable, one-line Bill Hader tonight.
10-to-One Report
Not sure how Andrew Dismukes missed out on the monologue "baby face" rap number. Dismukes has the perennially sleepy-eyed look of an eighth-grader who was up all night playing Fortnight, but he's sneakily asserted himself as an unlikely and original voice in sketches like this one, where his sound engineer roundly berates celebrity reader Chalamet as the actor performs one of those put-you-to-sleep ASMR stories. There's not a lot to this one—basically it's Chalamet interrupting to make sure that the Calm meditation company really wants him to read out author Punkie Johnson's story about throwing rocks at the blind guy whose guide dog pooped in the community garden. But Dismukes is so disarmingly weird as the outwardly placid boss who gradually reveals some inner darkness that this sliver of a sketch fills out the last spot ably. Lorne felt the need to call Alec Baldwin in to take over for the fired Chalamet, the embattled Rust star teasing his own notorious hot temper, but I'm enjoying watching Dismukes take this slot over.
Parting Shots
In the monologue, Chalamet jokes that the last time he hosted, Lorne kept calling him Winona. I can see it.
Late to the party as always, but boygenius, indeed, kicks ass.
Let's hear it for Attenborough's long-beaked echidna! Hang in there, you endangered little weirdo.
Next week: Jason Momoa gets to promote Aquaman and the Lost Kingdom, while singer Tate McCrae plays some music.
---
Dennis Perkins is an entertainment writer who lives in Maine with his wife, the writer Emily L. Stephens, and their cat, (Special Agent Dale) Cooper. His work has appeared in places like The A.V. Club, Ultimate Classic Rock, and the Portland (Maine) Press Herald. You can find him on Twitter, where he will anger you with opinions, and Instagram, where you will be won back over by pictures of Special Agent Dale Cooper.