Kill Or Be Killed Features the Latest of Ed Brubaker's Many Complex, Sympathetic Murderers
Main Art by Sean Phillips
Comics
Lists
Ed Brubaker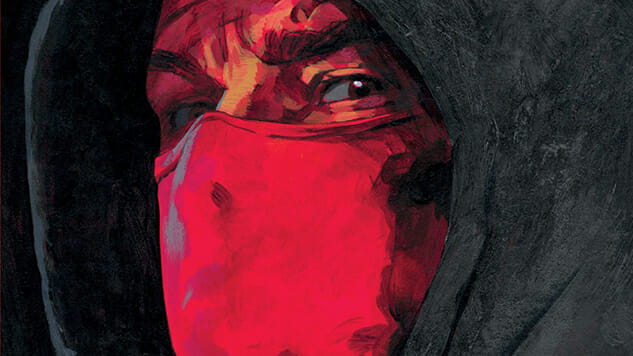 Ed Brubaker is a multi-talented writer in many, many different ways. He writes for HBO's new sci-fi staple Westworld. He penned the best run in the history of Captain America. He's written an endless series of noir masterpieces with collaborator Sean Phillips. But there's one talent that stands out: Brubaker knows how to write complex, murderous protagonists who aren't exactly anti-heroes, but are so human you can't write off their humanity—or stop reading about them.
Take Dylan, the lead character of Kill Or Be Killed, which began its second arc in comic stores last week with the first collection hitting bookstores this week. He's a mopey grad student and a schlub in love with his roommate's girlfriend, who messes with his head something fierce. After a failed suicide attempt, a demon appears in a mirror, pressuring Dylan to murder bad people or die himself. The comic shows Dylan's circuitous path from sad sack to expert assassin: his story contains echoes of Breaking Bad and The Punisher. The most impressive storyline of all might be that Brubaker and Phillips—who also collaborated on Criminal, The Fade Out and Fatale to name a few— are still getting better.
As we follow the adventures of Dylan, it's worth looking back at some of Brubaker's most compelling killers from previous series. If you'll pardon the expression, it's a murderer's row of great characters.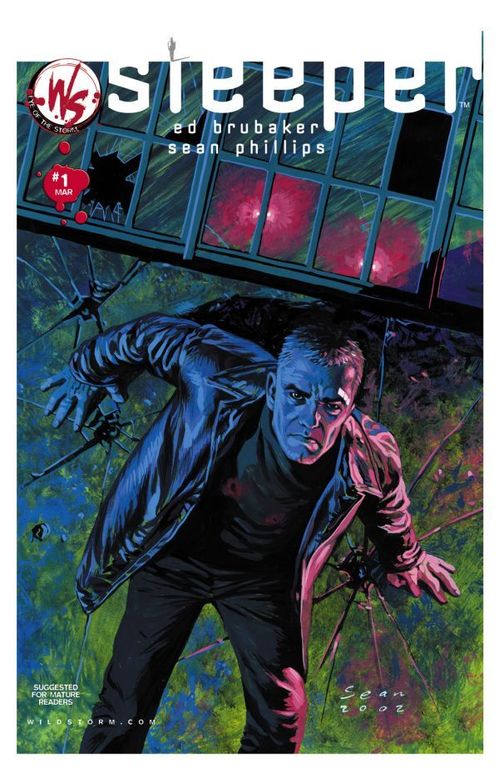 Art by Sean Phillips
Holden Carver, Point Blank, Sleeper
This superpowered secret agent/assassin finds himself in a pickle: he was sent undercover to infiltrate the diabolical organization of Tao, an artificially created weirdo/supergenius. Carver's contact—the equally creepy John Lynch—is in a coma, so no one on the planet knows Holden is undercover. Fortunately, Carver's complicated life is brightened by his friends Miss Misery (more on her soon) and Genocide Jones.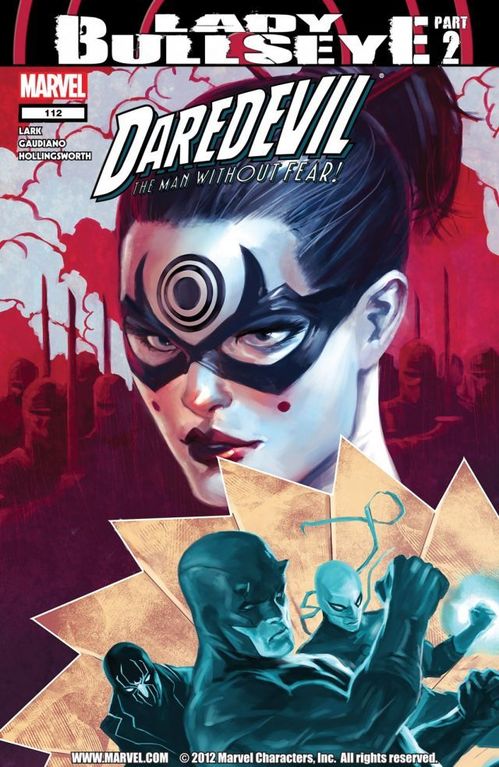 Art by Marko Djurdjevic
Lady Bullseye, Daredevil
Normally, a female version of a male character wouldn't be considered a beacon of creativity. Lady Bullseye is the exception, thanks to her horrific origin. Maki Matsumoto was a prisoner of the Yakuza destined to be sold into sex slavery when she experienced something rare in the Marvel Universe: gratitude towards Bullseye, who slaughtered her captors on a job. Bullseye, being a demented loonball, didn't mean to save anyone or be a hero, but he provided a lifeline and inspiration for Matsumoto.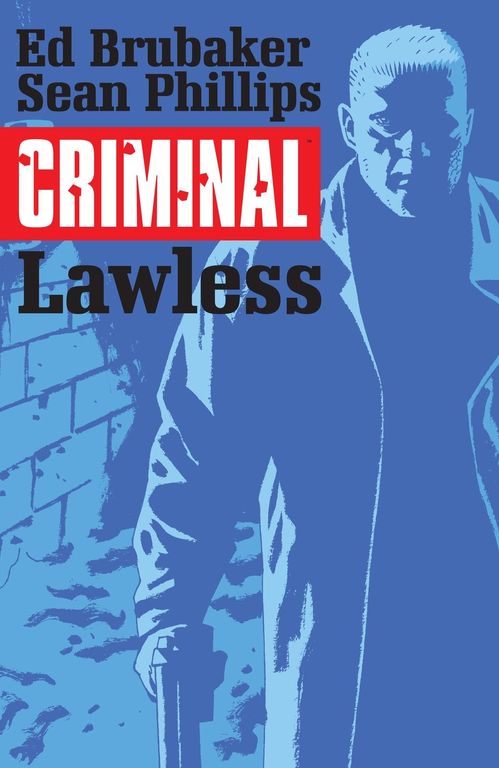 Art by Sean Phillips
Tracy Lawless, Criminal
The star of the second Criminal arc, Lawless is a doomed dude from a doomed family in a doomed comic. Born into a family of criminals, Tracy escaped via the military, but we never really escape our families, do we? In the second arc of Criminal, Tracy infiltrates the gang that killed his brother, and things don't go well. Duh: This is a Brubaker comic, after all.



Art by Steve Epting
Aleksander Lukin, Captain America
Brubaker's Captain America run stars Aleksander Lukin, the big bad and head of the Kronas Corporation. At first, Lukin seems like another corporate scumbag in league with supervillains, like dozens of others in comics (and reality). But his backstory has more depth: he survived the destruction of the village of Kronas, which was wiped out during a World War II battle between the Invaders and the Red Skull. Little orphan Lukin was taken under the wing of Vasily Karpov, who found Bucky's body and turned him into the Winter Soldier. Lukin may be a treacherous bastard, but he's a treacherous bastard with layers.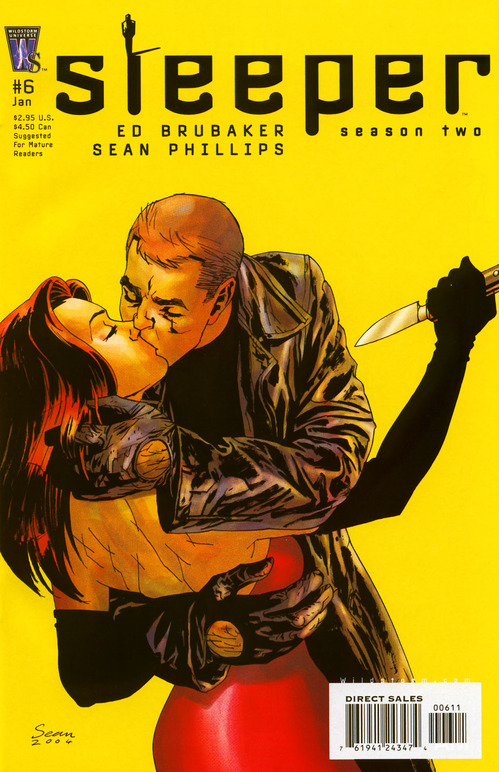 Art by Sean Phillips
Miss Misery, Sleeper
You gotta stay healthy, right? Well, what if your good health depended on violating everything good and holy and right? That's the predicament of Miss Misery, who at a young age discovered that unless she does things that are wrong—really wrong—her health falters and she could even die. People have given a lot of excuses for murder, but she's one of the few who could justify homicide with a doctor's note.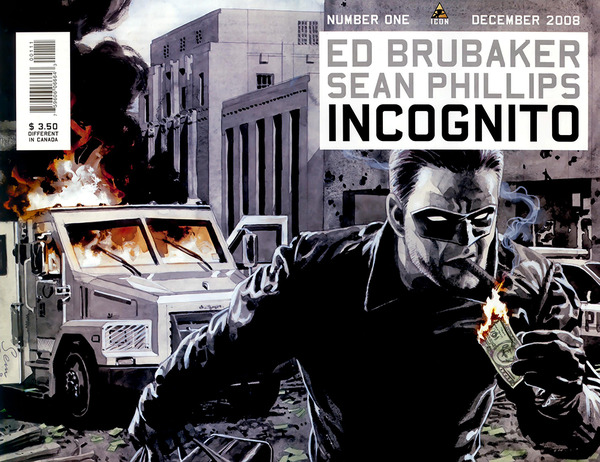 Art by Sean Phillips
Zack Overkill, Incognito
For the pulp homage Incognito, Brubaker and Phillips came up with a delicious premise: a violent, deadly supervillain is in witness protection, stuck in the prison of domesticity. Office life doesn't suit Overkill, so he starts doing something out of character—saving people from danger, making the switch from supervillain to superhero. But is Overkill really having a change of heart or is he just an adrenaline junkie who likes beating people up? We won't spoil anything, but this is an original take on the psychology of a villain.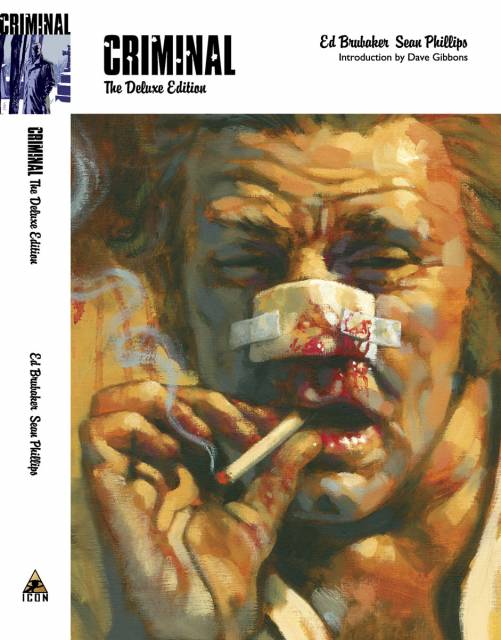 Art by Sean Phillips
Leo Patterson, Criminal
The first arc of Criminal featured Leo Patterson, and the title "Coward" echoed nearly every character's opinion of our non-hero. Career criminal Patterson is a thief with a fanatical desire not to get caught, and he's notorious for bailing on a job if there's even a hint of trouble. Without spoiling his trajectory, let's just say Patterson does not live up to the name of this engrossing story that launched a string of impressive storylines.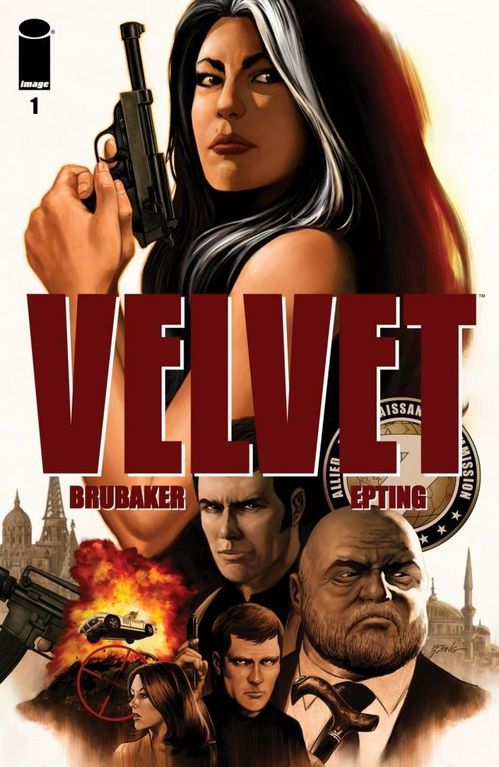 Art by Steve Epting
Velvet Templeton, Velvet
Velvet—illustrated by Brubaker's Captain America partner Steve Epting—plays out a simple but intoxicating premise: What if Miss Moneypenny were secretly the most badass person in the spy game? Brubaker and Epting are perfect partners for espionage, and this series satisfies fans of double dealings, psychological complexity and badass protagonists. Move over, James Bond.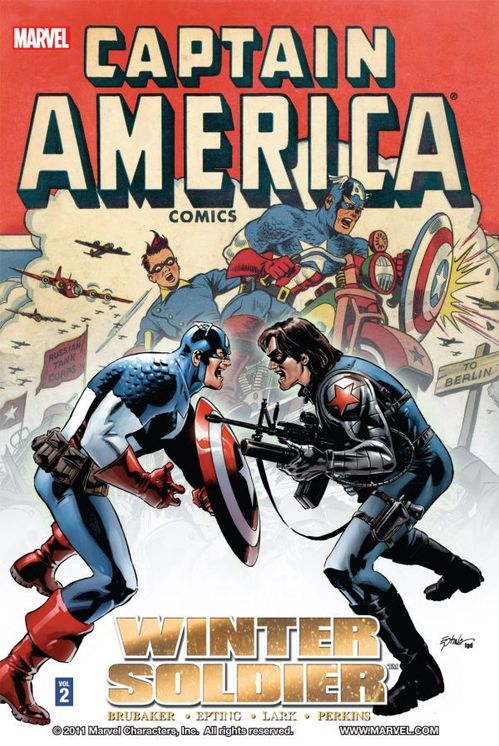 Art by Steve Epting
The Winter Soldier, Captain America
Even in the confining world of corporate-owned comics, Brubaker can't help coming up with sympathetic killers, and in this case he did so by reviving and reinventing Captain America's long-dead partner, Bucky. In fact, Brubaker made Bucky a sympathetic killer twice over. In his run, the Russians were revealed to have turned Bucky into a brainwashed assassin with a robot arm who frequently altered the course of the Cold War. It also became canon that Bucky wasn't just a goof in a domino mask back in World War II: he was a highly trained killer doing the dirty work that wouldn't look right if done by Captain America, a walking flag.


Mark Peters is the author of Bullshit: A Lexicon. Follow him on Twitter.