We've gone over some basic terms and flavors and talked about the process of tasting beer as a gateway to expand your palate and vocabulary in other "Beginner's Guides." Now we'll go through different beer styles: their history, what makes them unique from other styles, and recommendations on what beers to try to practice your new skills.
We're going to start the series with Belgian beers, which Garrett Oliver of The Brewmaster's Table argues are "the most individualistic in the world," with beers that "defy neat categorizations and stand alone."
Why is that? Oliver thinks that all of Belgium's occupations—from the Dutch, Germans, Spanish—have made the Belgians "tougher, prouder, and more prickly." The theory is that this individualism and multiculturalism ensures that Belgium as a geographic location has the most diverse and unique beers in the world.
You may have also heard about the Belgian Trappist beers, which fall into this category. These beers are brewed by Trappist monks who believe in creating a self-sufficient monastery where they can live, work, and study. There are six Trappist breweries in Belgium now (and only 10 total in the world). Just like other Belgian styles, beers brewed by the monks are unique and specific to each monastery.
Despite this artisanal, individualistic approach, Belgian ales do have common characteristics that can be broken into many different categories. Fruit and malt flavors and aromas play a huge role in Belgian beers from light, zesty citrus to dark fruits like cherry and plum. Many Belgian ales have spice notes from the yeast and hops, usually pepper, sometimes clove and coriander. Belgian brewers are not afraid to use adjuncts—other ingredients beside water, malt, yeast, and hops—in the brewing process, and often use dark sugars like molasses to lighten the body of the beer or actual spices to add complexity.
With those characteristics in mind, let's break down some of the commonly produced Belgian styles.
Belgian Pale Ales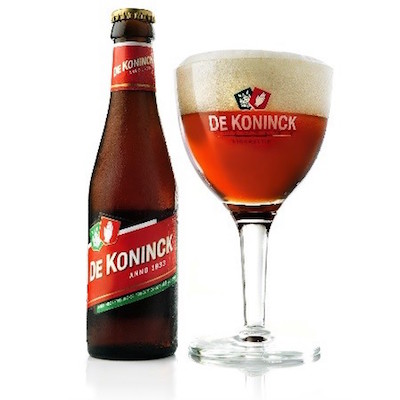 Photo via BeerTourism.com
Belgian pales have a fine balance between malt, fruit, and spice characteristics, with little to no hop bitterness. The malt should be on the toasty, biscuity, or nutty side, with a light orange or pear aroma and flavor. Some floral and spice come through as well, most often pepper. The beer finishes dry or with a little sweetness, and the drier the beer, the more hops you'll get in the finish. Belgian pales can be light to medium-bodied but lean towards the medium.
Beers to try: De Koninck, Straffe Hendrik Blonde
Saisons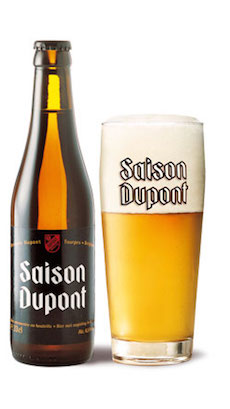 Also called "farmhouse ales," modern saisons are brewed with yeast that love high temperatures—perfect for brewing during the summer season—and give the beer its peppery aroma. To add to the spice factor, some brewers add grains of paradise and black pepper to the brew. With or without the added spices, saisons should be fruity with notes of orange or lemon, have low pepper notes, with some light tartness. If hoppy, the hops should be earthy or spicy, and bitterness is acceptable as long as it doesn't overwhelm the other characteristics.
Beers to try: Saison Dupont, Fantôme Saison D'Erezée – Printemps
Dubbels/Belgian Dark Strong Ales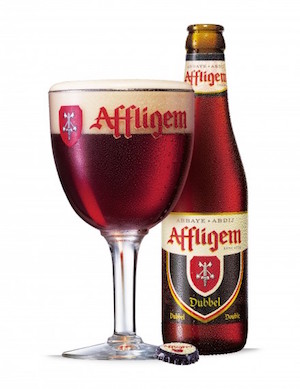 Technically different styles, dubbels and Belgian dark strong ales have more similarities than not, with the main difference being that dubbels originated as Trappist beers, though they are not exclusive to them.
Both are complex, with rich, malty sweetness with hints of caramel, toast, and sometimes chocolate. Both have pepper and clove (clove less so in dubbels) and strong, dark fruity notes. Think raisins, plums, dried cherries, fig, and prune. These beers are deep amber to coppery-brown in color with a medium, full body.
Beers to try: Affligem Dubbel, Het Anker Gouden Carolus, Van Steenbrugge Gulden Draak
Tripels/Belgian Golden Strong Ales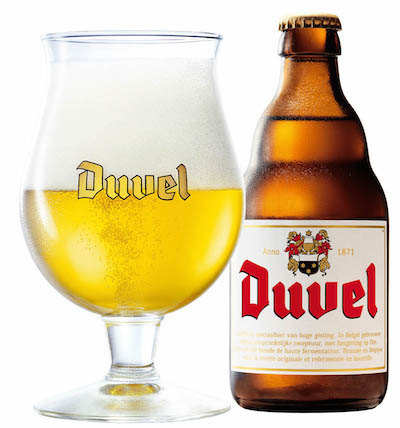 Like the dubbels above, tripels are brewed by Trappist monks. However, the fruit notes are lighter and zestier with orange and lemon, though the Belgian golden strong ales can also have notes of pear. Both have pepper and clove notes from either spices or hops, have a dry finish, and can be bitter from yeast and/or hops. These beers are yellow to gold-colored.
Golden strong ales tend to be paler, lighter-bodied, crisper, and drier than their Trappist sibling, and the lighter body and drier finish makes the hop and spice characteristics more prominent. You'll find a lot of commercial examples with the word "devil" in the name as both an homage to the original golden strong ale, Duvel, and a reference to its alcoholic strength.
Beers to try: Duvel, Delirium Tremens, Westmalle Tripel, Chimay Cinq Cents
Witbiers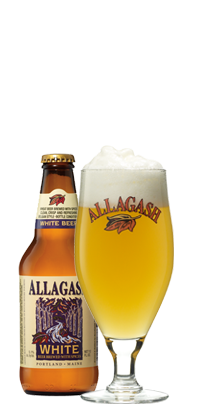 Light in body and highly effervescent, Belgian witbiers are perfect to quench your thirst during the summer. They are zesty, crisp, and tart, with notes of orange zest and coriander. You should also get some sweetness akin to honey or vanilla that makes it smooth to drink with some light creaminess. Witbiers will always be hazy, whether from starch haze or yeast, and should pour with super-dense head.
Beers to try: Allagash White, St. Bernardus Blanche, Hoegaarden Original White Ale
Flanders Red/Brown Ales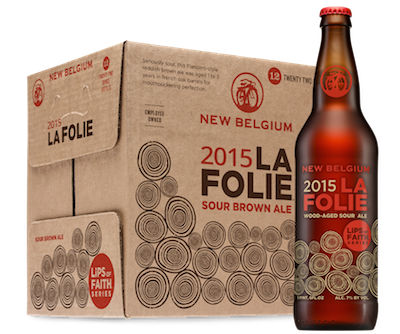 Probably my favorite of the Belgians, Flanders reds and browns are sour, sweet, and fruity. They are often aged and many breweries have several variations dependent on different blends of young (just fermented) and well-aged brews. Both Flanders red and brown ales are rich in fruit. Black cherry, plum, fig, red currant are common dark fruit characteristics.
Flanders red ales are acidic and tannic, maybe vinegary, while Flanders brown ales should be less so. The sour of these beers come originally from spontaneous, open fermentation from the natural bacteria and yeast in the air, though modern-day brewers, especially in America, may buy the bacteria/yeast to use, rather than leaving it to chance. Both are medium-bodied and deep red or burgundy to nearly brown in color.
Flanders brown ales are also rich in malt and you'll get notes of caramel, toffee, and chocolate. They are also used as bases for other sour ales like krieks (sour cherry ales) or frambozen/framboise (sour raspberry ales).
Beers to try: Rodenbach Grand Cru, Duchesse de Bourgogne, Liefman's Oud Bruin, New Belgium La Folie
Additional Notes
When exploring the world of Belgian beers, national-certified BJCP judge Kevin Masaryk recommends tasting exclusively Belgian beers imported from Belgian. He has nothing against American-brewed Belgian-style beers, but he says American brewers often give their own spin to the style. Although they fit the Belgian mindset of artisanal beer, they don't always fit the traditional definition. Once you have a better understanding of the traditions, try the American versions and see how they differ.
When looking for dubbels and tripels, you'll find them spelled several different ways—all of them correct. Look for trippels, triples, and doubles.
Good luck and happy drinking!