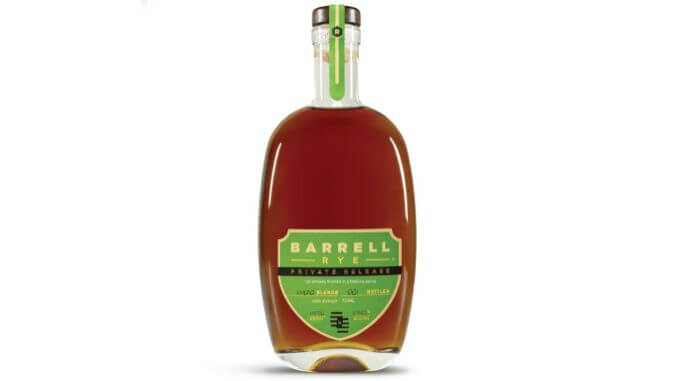 Barrell Craft Spirits is a company that consistently has so many irons in the fire, it's difficult to get an idea of their biggest priorities or areas of focus. Their trademark exploration of extremely small-scale blending means a plethora of yearly releases with very limited bottle counts, as they explore vanguards of both whiskey blending artistry and secondary cask maturation. Much of this exploration happens within the world of bourbon, though there are also quite a few Barrell rum or more general American whiskey releases to pore through as well. But one area we haven't seen the company exploring quite as often as you might expect is rye whiskey–in fact, there hasn't been a proper numbered batch of Barrell Rye Whiskey in the distillery's flagship blended series since Barrell Rye #3 way back in 2020. That was a bottle I absolutely loved, so it's safe to say I was excited to see the news that in the immediate future, Barrell is diving back into the world of rye with increasing regularity, first with the launch of their Private Release series of rye expressions.
It can be a little confusing to try and parse the various Barrell brands, but the Private Release series is effectively the company's way of experimenting with single barrel finishes, sold both directly to the consumer and to package stores, and not intended to ever be specifically replicated again. The company will essentially blend together a batch of bourbon–in this case rye–and then split that batch into many different finishing barrels that previously contained an array of different spirits or fortified wine. Each finishing barrel will thus produce roughly 150-180 bottles, which may be purchased by package stores, whiskey clubs or sold directly via Barrell's web store, at least in states that allow this kind of direct sales. Each Private Release bottle is thus an extremely limited single barrel experiment, with the potential to be radically different from each other.
For the Private Release Rye Whiskey series, Barrell blended non-age-stated rye from Indiana (MGP) and Canada, and then finished that batch in 10 different casks, which range from brandy and rum barrels, to various styles of sherry, madeira, port, etc. All are presented at cask strength, at an MSRP of $110. My own sample is labeled as batch 1S20, having been finished in a French sauternes barrel, and bottled at 58.35% ABV (116.7 proof). So with that said, let's get to tasting and see how this amalgam of influences comes together.
On the nose, this is a really enticing profile–it's very toasty, with notes of toasted pumpernickel bread and rich caramel, combined with toasted spices–mixed peppercorn and hints of sweet stem ginger. There's some floral characteristics here, and caraway, along with a bit of tart red fruit. Over time, I find myself realizing that one of the other major characteristics is also floral honey, and tea-like maltiness. These aspects all work together quite nicely, although it's hard to specifically tell what to attribute to the finishing period in French dessert wine casks–perhaps the honeyed sweetness specifically.
On the palate, this Barrell rye whiskey is quite sweet initially but also peppery, floral and herbal. It's a bit piney or resinous, which combines with the delicate red fruitiness to evoke juniper, along with toasted rye bread and ubiquitous caramel. Moderate residual sweetness doesn't quite run away with it, reined in with a kiss of drying oak and toasted baking spices. Ethanol is fairly gentle overall for the advanced proof. There's plenty happening here in general, and this feels like a rye whiskey that rewards slow drinking and contemplation.
All in all, this is just an engaging, stimulating whiskey that is full of flavor. It certainly makes me wish that we saw Barrell's blending prowess applied to sourced rye whiskeys more often, and it looks like I may get my wish–a company representative hinted that there will be more rye coming in the year ahead. As far as I'm concerned, that's definitely something to be looking forward to in 2023.
Distillery: Barrell Craft Spirits
City: Louisville, KY
Style: Straight rye whiskey (Sauternes cask finish)
ABV: 58.35% (116.7 proof)
Availability: Limited, 750 ml bottles, $110 MSRP
---
Jim Vorel is a Paste staff writer and resident beer and liquor geek. You can follow him on Twitter for more drink writing.