Native Grapes: Tasting Two Mtsvane Wines From Georgia
Photo by Thomas Martinsen/Unsplash
Drink
Features
wine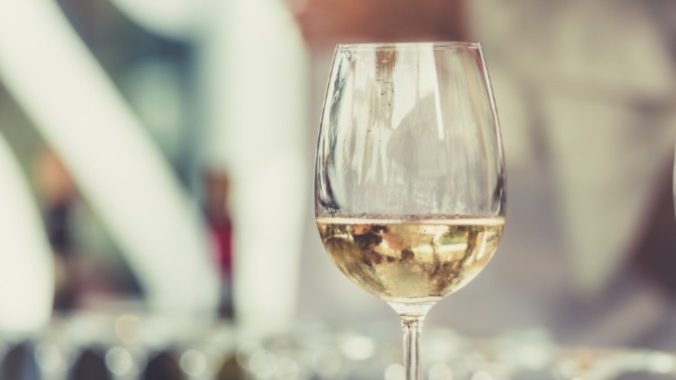 If you drink wine, you're probably acquainted with the most well-known international varieties, like Chardonnay, Cabernet Sauvignon, Riesling and Merlot. But many of the world's greatest wine-growing regions also boast native varieties, which are often grown in limited quantities. In this series, we'll expand our wine horizons and take a deeper look at some of the world's most interesting native grapes.
---
The country of Georgia is widely recognized as the oldest winemaking region in the world; evidence of wine production in the country dates all the way back to 6000 B.C. Therefore, it shouldn't come as a surprise that Georgia has over 500 different types of native grapes, many of which aren't grown anywhere else in the world.
The most widely recognized native Georgian grapes are Rkatsiteli, which produces white wines that are sometimes made with skin contact (rendering an amber, or orange, wine), and Saperavi, a dark red grape that is now gaining traction outside of Georgia, including in the Finger Lakes of New York. But Rkatsiteli and Saperavi aren't the only Georgian grapes you should know about. Mtsvane, which refers to several different (but similar) types of grape, produces crisp, aromatic white wines that can sometimes take on aromas of tropical fruit. The word "mtsvane" means "green," and there is indeed a green quality to many of these wines, which can taste young, bright and fresh despite their sometimes relatively high ABV. Mtsvane grapes can be used to make varietal wines (wines that are made from only one kind of grape), or they can be used in white blends, where they're sometimes combined with Rkatsiteli or Aligoté.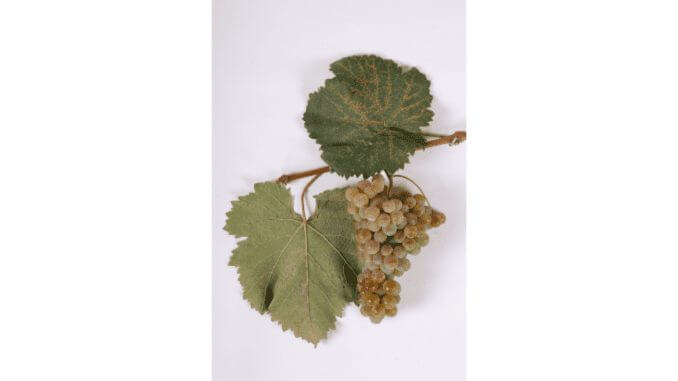 Aromatic whites like Mstvane often go through what's referred to as protective winemaking, which means the juice is protected from too much contact with oxygen. This helps preserve the signature fruity flavors of the grape and results in a younger, fresher wine. In most parts of the world, winemakers who want to protect their juice from oxygen will age their wines in stainless steel tanks. That's certainly the case with some Mtsvane wines in Georgia, but the country is also known for its qvevri, large earthenware pots that are usually buried underground to keep them cool. Mtsvane aged in a qvevri is likely to be intensely aromatic and may feature savory, salty notes.
I tried two Georgian Mtsvanes from two different producers.
---
Vazisubani Estate Mtsvane 2020
Vazisubani Estate's 2020 Mtsvane is exactly what I want to be drinking with a wildly oversized plate of grilled vegetables on the hottest summer day of the year. At first sip, it's all lemon-lime freshness, but this wine goes beyond refreshing summer sipper territory. Its 14% ABV gives it more body than you might expect from an unoaked white wine, and notes of peach, nectarine and tropical fruit add another layer of flavor.
---
Kvareli Cellar Mtsvane
Located in Georgia's famous Kakheti region, Kvareli Cellar produces this light, almost spritzy Mtsvane. It's a bit lighter in style than the previous wine, both in terms of alcohol and ABV. It also has a slight funkiness to it that natural wine lovers will adore, but it still manages to maintain its varietal fruit character.
---
Georgian wine is gaining popularity on the U.S. market, which means it's a good time for wine lovers to explore all the country has to offer. After you've dipped your toes into the Rkatsiteli pond, it may be time to give Mtsvane a try.
---
Samantha Maxwell is a food writer and editor based in Boston. Follow her on Twitter at @samseating.