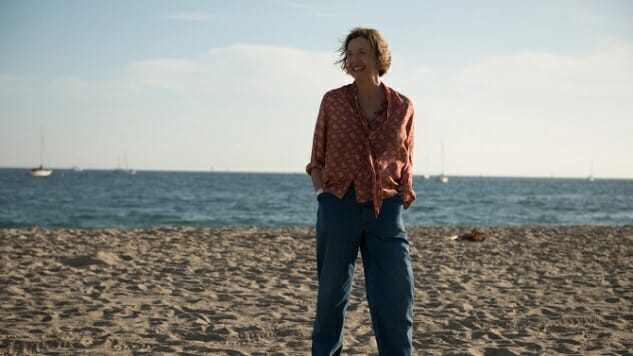 Raising a kid has always been hard, but it was especially tough in 1979. At least, that's what the full-length trailer for Mike Mills' 20th Century Women would have you understand. The new trailer gives us a look at the team of women Annette Bening's Dorothea recruits to raise her teenage boy, including Greta Gerwig's Abbie and Elle Fanning's Julie.
Set to music from The Buzzcocks and Talking Heads, the trailer also gives us a look at the confusion and search for meaning that seems to be at the film's core. "It's 1979 and nothing means anything," Dorothea says, "and I know you less and less every day."
Bening has received some serious Oscar buzz for her work in the film, which has been widely acclaimed on the festival circuit. Unfortunately, 20th Century Women won't be available to the public until Dec. 25. Until then, you can check out the first teaser here, and the full trailer above.