Pixar's Magnificent Short Film Bao Is Free to Watch for the Next Week
Images via Disney-Pixar/YouTube
Movies
News
Bao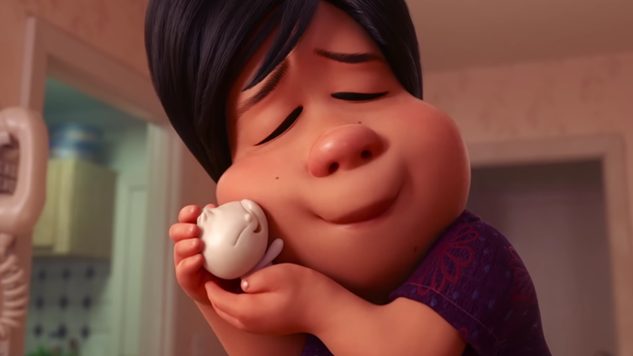 Incredibles 2 might've been one of the biggest movie releases of the year, but its accompanying short film Bao was so wonderful that it couldn't help but steal some of the spotlight.
Likely due to the overwhelmingly warm reception and the short film just making the Oscar shortlist, Disney-Pixar has made the film available on YouTube for the next week. We highly recommend you watch it, especially if you can handle being emotional for a few minutes. Directed by Domee Shi, Bao focuses on an aging Chinese mom suffering from empty nest syndrome. Empty nest syndrome refers to the experience of parents, guardians and caretakers feeling sadness, depression and even grief after children come of age and leave their nest, learning to make their own way.
While the mother is suffering from this, one of the dumplings she makes springs to life as an adorable dumpling boy. She is excitedly able to live out motherhood once more, but it doesn't take long for her to realize that the dumpling won't be a boy forever; he, too, will leave the nest someday.
While the short film is mostly charming and humorous, it seamlessly weaves in emotional moments that have resonated with audiences. Though it is through the lens of the Chinese immigrant community in Canada, Bao has messages that will touch a wide variety of viewers, especially immigrant families. The film beautifully captures the reality of many children of immigrants, who, upon leaving home, feel like they leave the house and an entire culture behind. Coming of age can be an emotionally difficult process for such children. Bao highlights how hard the process can be for a parent, casting the spotlight on mothers and the experience of motherhood in a society that arguably doesn't appreciate or tell their stories enough—and it manages to do so without any dialogue.
Watch the beautiful short film below.