Andy Shauf Performs "Try Again" and "Neon Skyline" on Jimmy Kimmel Live!
Image via ABC
Music
News
Andy Shauf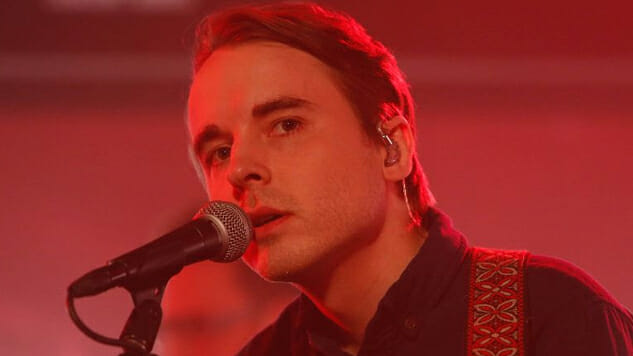 It's only February, and Andy Shauf is already having a good year. He's been getting significant attention after the release of his excellent concept album The Neon Skyline, and just last month appeared on CBS This Morning and live in the NYC Paste Studio for on-air sessions. Wednesday night, he made his first late-night appearance since 2017, taking the stage on Jimmy Kimmel Live!
Performing his tracks "Try Again" and "Neon Skyline" (a web exclusive), Shauf sweetly slouches into two of his more relaxed tunes from his recent album. The woodwinds on "Neon Skyline" add a pastoral laze, slowing the track to idyllic speed, offset by, as Paste critic Clare Martin puts it, "poppy doo doo doos." It's folk-pop in its purest emotional form, with marked finesse courtesy of Shauf's ear for composition. All in all, his appearances solidify him as a competent songwriter, capable of crafting wistful and captivating vignettes that translate beautifully live.
Check out his Kimmel session below, as well as a recent performance of "Judy" (part of our love song-themed Paste Studio Sampler this month) live in the Paste Studio. Shauf's tour just kicked off on Feb. 7. You can take a look at his upcoming dates here.