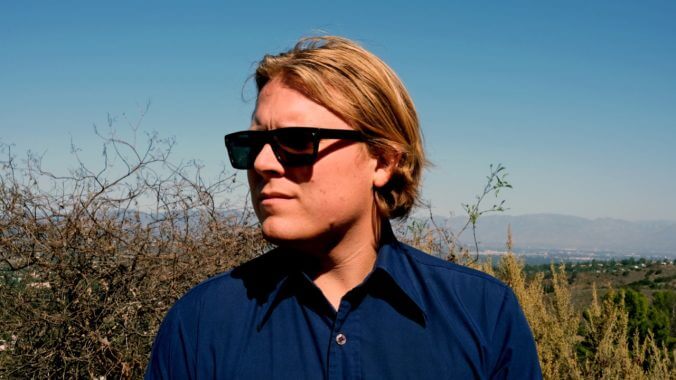 Daily Dose is your daily source for the song you absolutely, positively need to hear every day. Curated by the Paste Music Team.
---
The always-prolific Ty Segall has announced the dawn of a new era. His next record, Three Bells, will arrive January 26 via Drag City. In the previous months, Segall has unveiled singles like "Void" and "Eggman," both psychedelic and fuzzed-out to oblivion. This time around, his official teaser single "My Room" cools it on the distortion and plays up the blistering rock tones he's become known for. The track is melodic and impassioned, working its way through stone-cold rock riffs and searing melodies.
This new release is the official follow-up to Segall's 2022 LP Hello, Hi, which was a beautiful acoustic project that landed as an ambitious and mellow left turn in the Laguna Beach musician's discography. Three Bells was mixed, engineered and co-produced by Cooper Crain, and Segall co-wrote five of the 15 songs with his wife Denée. Members of his longtime Freedom Band were also brought in to fill out the tracklist. For a songwriter as ambitious as Segall, "My Room" arrives as one of his best songs, sticking out for its streamlined arrangements and intoxicatingly sublime pacing.
There's never been any doubt as to what magic Ty Segall can make with his guitar, but "My Room" is patently aces and mesmerizing. The instrumentation is breathable, and it flourishes with every sparkle of shredding that he can possibly muster. It's a doozy for craftsmanship sake alone, it's a replayable reward on account of Segall being one of our most off-the-beaten path, contemporary rock heroes.
Watch the music video for "My Room" and check out the Three Bells tracklist below.
Three Bells Tracklist:
The Bell
Void
I Hear
Hi Dee Dee
My Best Friend
Reflections
Move
Eggman
My Room
Watcher
Repetition
To You
Wait
Denée
What Can We Do
Listen to Segall's Daytrotter session from 2010 here.