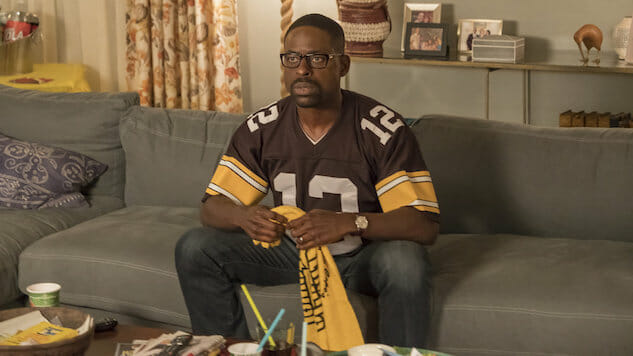 The Super Bowl. The Super Bowl. The Super Bowl. That's all anyone's been talking about, right? Well, yes and no—the big game is TV's biggest night of the year, but here at Paste it's not all about the pigskin. Though NBC parlayed its airing of Super Bowl LII into a dominant week in the Power Rankings, with three titles in the top five, scrappy underdog The CW joins it with three titles of its own. Not quite parity, perhaps, but the range of the week's best offerings is sure to keep you interested, whether you care about the NFL or not.
The rules for this list are simple: Any series on TV qualifies, whether it's a comedy, drama, news program, animated series, variety show or sports event. It can be on a network, basic cable, premium channel, Netflix, Amazon, Hulu, YouTube or whatever you can stream on your smart TV, as long as a new episode was made available the previous week—or, in the case of shows released all at once, it has to have been released within the previous six weeks.
The voting panel is comprised of Paste editors and TV writers with a pretty broad range of tastes. We're merciless: a bad episode can knock you right off this list, as much good TV is available right now.
Honorable Mentions:
Corporate, Counterpart, The End of the F—ing World, High Maintenance, Philip K. Dick's Electric Dreams
10. Crazy Ex-Girlfriend
Network: The CW
Last Week's Ranking: Honorable mention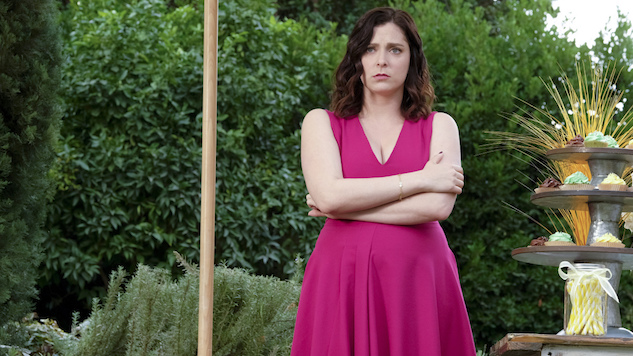 Sure, that eight-month time jump is clumsier than the flash forward on This Is Us, but there is, as ever, a method to Crazy Ex-Girlfriend's madness. After all, "Nathaniel and I Are Just Friends!" begins with Dr. Akopian paying homage to both Billie Holiday and Kander and Ebb with a "Maybe This Time"-esque ballad—a superb showcase for the great Michael Hyatt—and then uses the passage of time to point out that the characters' growth will always be halting. Though I preferred Heather's (Vella Lovell) hilarious adventures in corporate America to her impulsive decision to become Darryl's (Pete Gardner) surrogate, the "guilt, shame and jealousy" that waylays Rebecca (Rachel Bloom) when Nathaniel (Scott Michael Foster) turns up at the baby shower with his new girlfriend sets up a stirring conclusion. Alongside Rebecca's gentle reprise of Season One's "Face Your Fears"—the first number that made me fall for the series—Dr. Akopian reminds her that she is "a loving person who deserves love." It's a lesson that's tough to learn on any timeline, and one Crazy Ex-Girlfriend remains attuned to no matter how much things change. —Matt Brennan (Photo: Photo: Scott Everett White/The CW)
9. Altered Carbon
Network: Netflix
Last Week's Ranking: Ineligible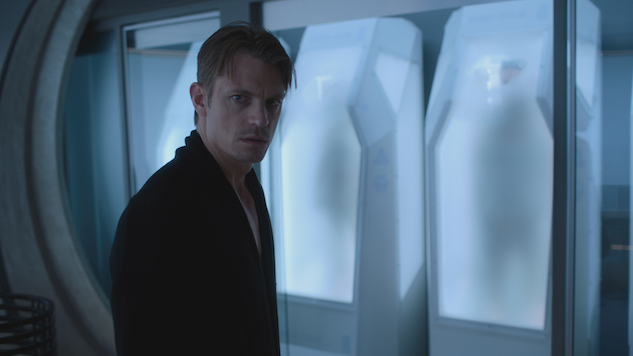 Netflix's new sci-fi series Altered Carbon rivals HBO's Westworld in terms of both beautifully constructed future worlds and naked bodies that are essentially ciphers, devoid of human soul. The cyberpunk noir show follows a resistance fighter revived into a new body, or "sleeve," centuries after his revolution has failed. To win his freedom he must solve a murder mystery for one of the super-elite ancient Meths (short for that Biblical old-timer Methuselah), who buy new cloned bodies to house their back-up personalities, housed in a data core at the base of the brain stem. The technology, which allows for resurrection of the dead and instant travel across star systems, raises questions about religion, justice and familial relationships, like when agnostic police detective Kristin Ortega brings her grandmother home in the body of a pierced, tattooed convict to celebrate All Hallows Eve—her neo-Catholic family believes a soul brought back from the dead can never rest. It's hard sci-fi without much of a sense of humor, but the acting (Joel Kinnaman, James Purefoy, Renée Elise Goldberry), directing (Game of Thrones' Miguel Sapochnik handles the pilot) and visual effects give the genre a claim to prestige television, and the hardboiled drama and blockbuster-worthy fight scenes have so far kept me coming back for more. —Josh Jackson (Photo: Netflix)
8. Jane the Virgin
Network: The CW
Last Week's Ranking: Honorable mention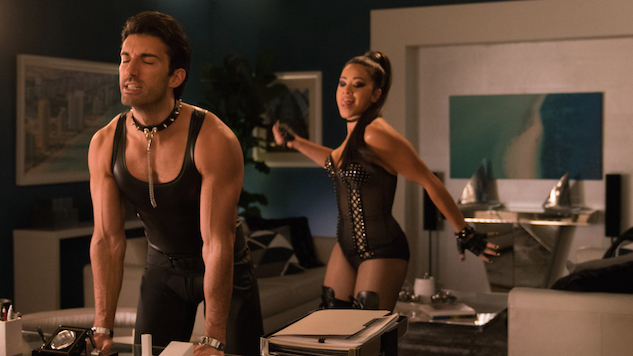 We interrupt your reading of one more This is Us think piece to suggest that those clutching their hankies over Crock Pots and half-eaten candy bars should turn their attentions to The CW. Creator Jennie Snyder-Urman's multi-generational rom-com could easily be written off as too self-righteous and girlie. But for all of the twists and fake outs and mushy moments at which this telenovela excels, it is really a story of relationships. Ivonne Coll's Alba is still written like an actual human being with an interest in the opposite sex despite being a great-grandmother. Jane's vain and image-focused father, Rogelio (Jaime Camil) accepted the #hardtruth that being a SAHD ain't as easy as a vision board of daddy-centric advertisements may suggest. Most important of all, the morally ambiguous Petra (Yael Grobglas) accepted that her friendship with do-gooder Jane (Gina Rodriguez) was too important to let some silly drama get in the way of it (even if it may stem from their feelings for their shared Baby Daddy, Justin Baldoni's Rafael). —Whitney Friedlander (Photo: Michael Desmond/The CW)
7. Black Lightning
Network: The CW
Last Week's Ranking: 6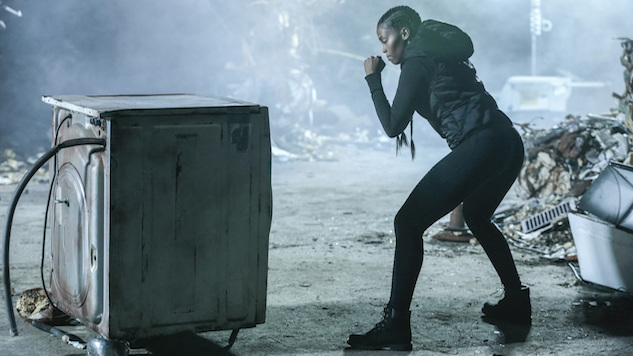 Here's how you know Black Lightning is confident as hell in the solidity of its storytelling: In only its third episode out, the series sets its two pivotal superhero training montages to an Aretha Franklin gospel tune and a Charles Lloyd post-bop flute jam; subverts to maximum comic effect every Awkward Teen Sex Talk scene in television history by swapping the conversational power dynamics between mortified parents and obliviously well-intentioned teen; and doesn't bat an eye at fervently pitting three ideologically conflicting models of Good Black Men—Jefferson (Cress Williams), his inspector friend, and the reverend—against each other from the word "Go." It also gives Anissa (Nafessa Williams) a reason to dress up in spandex cat cosplay to flirt with a new girl, and Gambi (Jefferson's tech guru/tailor/token white friend) a pair of sweet holograph-manipulating computer gloves, because why not! Most importantly, though, "Lawanda: The Book of Burial" proves that Black Lightning has the chops to take the heavy threads of institutional racism, endemic police corruption, intractable gang violence, and personal heroic responsibility that the first two explosive episodes laid down and weave them into a sustainable, compelling, and realistic superhero story. —Alexis Gunderson (Photo: Carin Baer/The CW)
6. Blue Planet II
Network: BBC America
Last Week's Ranking: 5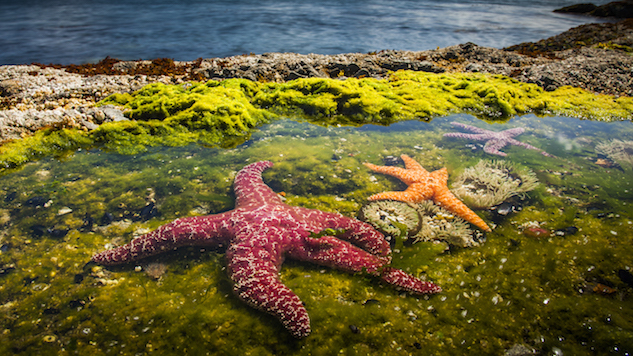 Still narrated by the irreplaceable Sir David Attenborough and still wall-to-wall mesmerizing, the seven episodes of Blue Planet II have stunning photography, enhanced by a lush score by Hans Zimmer and a beautiful, shimmering, crackling, scuttling, subtly ringing quality to the sound editing, so you really feel as though you're in the water. You'll see some images familiar to those who enjoyed the original series—the way a whale carcass on the ocean floor feeds an entire community of deep-sea dwellers for months or years; the relationship between turtles (and corals) and the moon. The sense of vastness and mystery and infinite diversity is still very much there and very much amazing. Now, though, there is no question that the time for pure celebration of the interlocking diversity of sea life (which includes us) is over. It's time, not to despair, but to act. —Amy Glynn (Photo: Paul Williams/BBC America)
5. This Is Us
Network: NBC
Last Week's Ranking: 8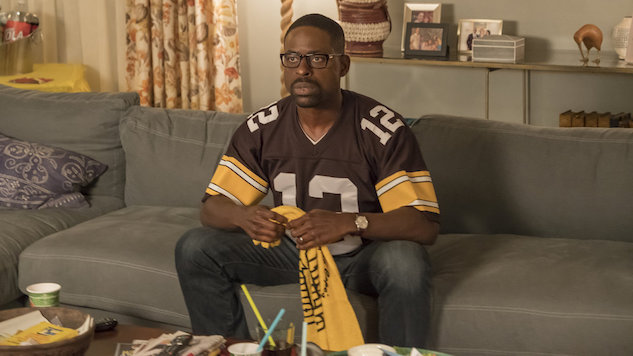 It's worth pausing for a moment to consider just how wild it is that the network airing this year's Super Bowl decided to capitalize on the biggest lead-in on TV to give us an hour of family melodrama in which the best-loved character, paterfamilias Jack Pearson (Milo Ventimiglia) dies after saving his wife, two of his children, and the dog from a roaring house fire started by a malfunctioning Crock-Pot. "Super Bowl Sunday" is not the finest episode ever to air in the post-Super Bowl slot—that title belongs, probably forever, to Alias—but it is a potent distillation of everything This Is Us is about, down to yet another of its trademark twists. (No, not Jack's catastrophic cardiac arrest—the flash forward!) Sure, it's saccharine. Fine, it's manipulative. But NBC's sophomore series has propelled the genre to an unexpected revival, and it's done it in ways that still manage to surprise me, despite my (many) qualms. Are you crying? I'm crying. —Matt Brennan (Photo: Ron Batzdorff/NBC)
4. One Day at a Time
Network: Netflix
Last Week's Ranking: 1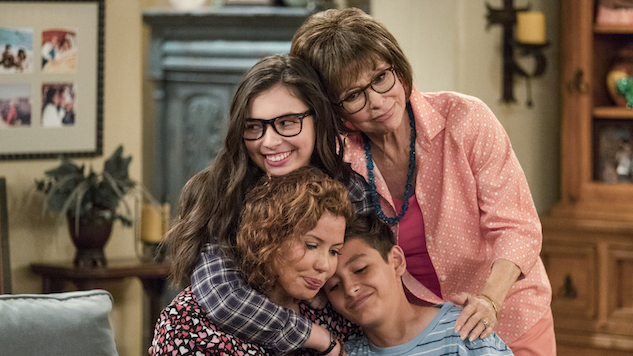 With an assist from legendary producer Norman Lear, Mike Royce and Gloria Calderon Kellett's multi-cam sitcom, which follows a Cuban American family in Los Angeles, has only grown more confident in the offseason—its combination of the topical and the timeless, the silly and the sincere, has become the leading engine of the form's revival. Covering everything from LGBTQ rights and immigration to dating and depression, the series is anchored by the two extraordinary women at its center: Rita Moreno and Justina Machado, whose chemistry as mother and daughter find fullest in expression in two wrenching late-season entries. If the inseparable pair aren't nominated for Emmys come summer, there should be a steward's inquiry. —Matt Brennan (Photo: Netflix)
3. The Good Place
Network: NBC
Last Week's Ranking: 2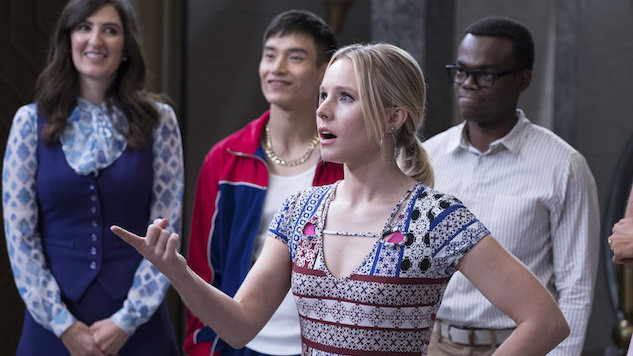 With "Somewhere Else," The Good Place caps off its remarkable second season by reinventing the wheel yet again: A snap of the fingers sends Eleanor (Kristen Bell) and the gang back to this mortal coil to test their capacity for change. Some viewers complained that Eleanor received the lion's share of the episode's attention; others argued, not unreasonably, that the return to life is just a ruse. But that, for me, is the key to the series' otherwordly delights, applying the playfulness of its dialogue to the very structure of the sitcom, until it emerges as a modern, manic interpretation of Sartre: "Somewhere Else," with sly reference to Cheers, finds the finale on the same terrain as the season's prior episodes, situating the meaning of true friendship as much in its challenges as it does in its joys. Hell may be other people, as Sartre wrote, but heaven is other people, too. —Matt Brennan (Photo: Colleen Hayes/NBC)
2. The Assassination of Gianni Versace: American Crime Story
Network: FX
Last Week's Ranking: 3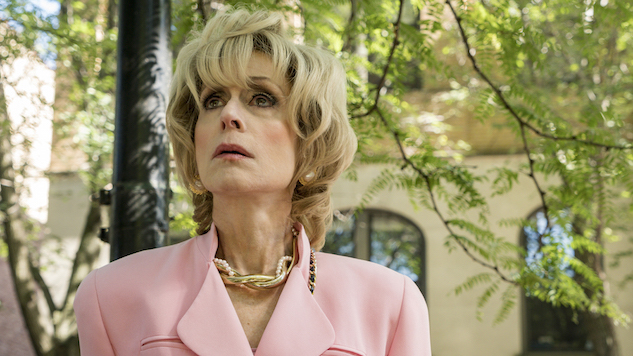 As great as Darren Criss' performance as spree killer Andrew Cunanan is, "A Random Killing," which depicts his murder of Chicago real-estate magnate Lee Miglin, belongs to Judith Light. As Marilyn Miglin she is incredibly nuanced. Obsessed with appearances yet unapologetic about what's underneath. Cold, but brimming over with barely containable emotion. Defensive, but wide-open. Dignified and brave and oblique and sad, prideful and angry yet strangely resigned. It's a beautiful performance and she absolutely owns the camera in every scene she's in. Especially the last one, in which she goes back to her shopping-channel TV program (she's created a perfume called "Pheromone," which has a whole twisted poetry of its own if we consider her as a woman whose marriage might have been extremely perfunctory at the sexual level) and says she wants to go back to work because her husband was and still is part of everything she does. She says a friend of hers who had a TV program had once given her some advice about being in front of a camera: "Imagine that little red light is the man you love," she says, staring straight at the lens, faintly smiling, eyes lit with unshed tears. It's a phenomenal cut-to-black ending. —Amy Glynn (Photo: Matt Dinerstein/FX)
1. Super Bowl LII
Network: NBC
Last Week's Ranking: Ineligible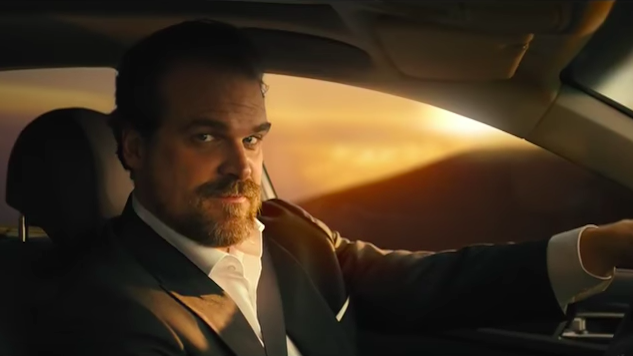 You want to talk about power? The Super Bowl is the ne plus ultra, at least when it comes to TV: From the movie trailers and commercials — including Netflix's Cloverfield Paradox game-changer — to This Is Us and the late-night shows, the NFL's season-ender, even with ratings at a nine-year low, remains the one true juggernaut on American television. Whether you were happy to see the Patriots lose (I wasn't—as a Boston boy I'm grandfathered into the fandom) or disappointed in Justin Timberlake's halftime act (I was—even before he disrespected Prince), more or less 100 million of us tuned in to watch. An event that dominates the airwaves like the Super Bowl deserves, for one week at least, to dominate Paste's Power Rankings, too. —Matt Brennan