As the movie industry cannibalizes superheroes one intellectual property at a time, it's oftentimes easy to forget that comic books are an entire medium, not a single genre. Although Paste loves the symbolism of a grand guignol throwdown between two adrenalized supermen, this decade has been especially prolific in tearing down stagnant conventions, in superhero books and beyond. So if you think you're too sophisticated to enjoy a splash page or two, check out our Best. List. Ever. of the coolest graphic novels of the past decade, and make sure to tell us yours in the comments.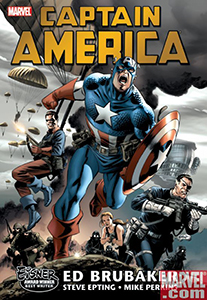 20. Captain America Omnibus, Vol. 1
Writer: Ed Brubaker
Artists: Steve Epting, Mike Perkins, Michael Lark, Marcos Martin, Lee Weeks
Publisher: Marvel Comics
Long-time comics scribe Ed Brubaker revitalizes Captain America with action, espionage and precise characterization fitting a superhero veteran of Cap's status. The wonderfully gritty art style of Steve Epting adds exponentially to the retelling of Captain America's days as a soldier in WWII, and the return of his first partner, Bucky, is a work of narrative wonder. Ultimately, the history of a '40s icon is updated while preserving his adulated past.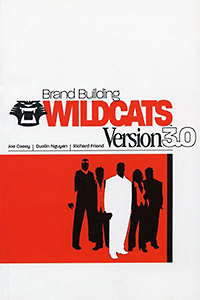 19. Wildcats Version 3.0: Brand Building
Writer: Joe Casey
Artist: Dustin Nguyen
Publisher: Wildstorm
The design is the first thing you'll notice about Wildcats 3.0, the title streamlined into a clean, antiseptic sans-serif typeface that wouldn't look out of place on an investment magazine. Gone is the messy, hyperkinetic bleed of color and action that tends to accompany most illustrations of grown men in tights fighting. It looks grown up. And that's exactly what Wildcats 3.0 is: a superhero book for adults. Writer Joe Casey took a group of X-Men knockoffs and put them in a corporate setting, showing that ethical business can be its own superpower, especially in this day and age. Critically adored yet commercially stagnant, Casey and penciller Dustin Nyguyen's landmark series has yet to be fully collected.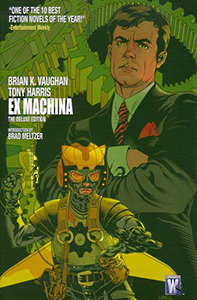 18. Ex Machina, Vol. 1
Writer: Brian K. Vaughn
Artist: Tony Harris
Publisher: Wildstorm
What makes Ex Machina so phenomenal? Where to begin: Is it the flesh and blood characterization? The haunting detail of Manhattan and its elusive quirks? Or is it Tony Harris' art that makes your eyes glide over every shaded curve like a heated knife on brie? It's all of these things and more. And by "more," we mean "uber-charasmatic Mayor Mitchell Hundred," a 9-11 hero infused with alien technology who makes local politics more interesting than they have any right to be.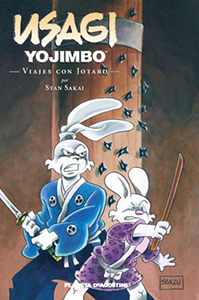 17. Usagi Yojimbo Volume 18: Travels with Jotaro
Writer/Artist: Stan Sakai
Publisher: Dark Horse
Stan Sakai's elegant, simple line work offers a glimpse into the fetching story of Usagi, a rabbit samurai, and his gradual bonding with a son who doesn't know him. There's plenty of samurai action, adventure and comedy as they travel a fuedal Japan populated talking animals. One of the longest running series in comics, the quality of the narrative still remains undeniably high.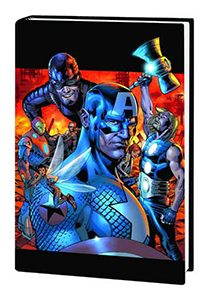 16. The Ultimates Omnibus
Writer: Mark Millar
Artist: Bryan Hitch, Steve Dillon
Publisher: Marvel Comics
This one speaks for itself: Captain America, exhausted and bloody, crouches subdued at the feet of a Nazi alien. The galactic Gestapo asks the First Avenger if he would like to surrender. Filling a full-page spread, the Captain points to his forehead and screams, "YOU THINK THIS LETTER ON MY HEAD STANDS FOR FRANCE?" The WWII hero slams his shield edge-wise into the invader's head. High-fives are had. Halted breath is exhaled. Awesomeness fills the air.
(Note: It's worth noting that the writer of this book is actually European. And wickedly funny.)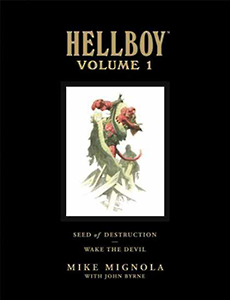 15. Hellboy Library Edition, Vol. 1: Seed of Destruction and Wake the Devil
Writers: Mike Mignola, John Byrne
Artist: Mike Mignola
Publisher: Dark Horse
Long before Guillermo del Toro dressed Ron Perlman up in horns and a trench coat, the director was a massive fan of writer/artist Mike Mignola's source material, a neo-gothic comic with style to spare. Mignola uses his titular hero as a tool to explore forgotten folklore and legend, bringing an antique aesthetic to his beautifully rendered, angular pencils. Infusing pulpy twists (and zombie robots) into a melancholic backdrop, Hellboy is bizarre and beautiful.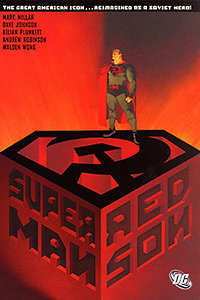 14. Superman: Red Son
Writer: Mark Millar
Artist: Dave Johnson
Publisher: DC Comics
In Superman: Red Son, writer Mark Millar bends the comics template of dualistic morality and shows a world in which heroics are defined by politics and environment. In other words, he constructs a fictional world with the rules of our own. The plot portrays a Superman who lands in Soviet Russia instead of America, and is raised by the government to preserve the communist manifesto against the encroaching capitalist threat of the west. By the time you're exposed to an Ayn Rand/Lex Luthor hybrid and a paranoia-spouting Batman, you'll already be rooting for the comrades in this wildly innovative alternate reality.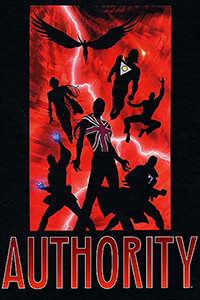 13. The Absolute Authority Vol. 1
Writer: Warren Ellis
Artist: Bryan Hitch
Publisher: Wildstorm
The Authority takes the conventional superhero group comic and fires it out of a ballistics cannon. With amazing art, fascinating characters and outrageous action, this book throws you head-first into its adrenal-draining, widescreen madness. A completely satisfying example of what the genre can and should be. Not intended for the the squeamish.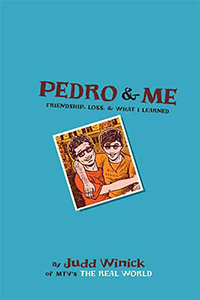 12. Pedro and Me: Friendship, Loss and What I Learned
Writer/Artist: Judd Winick
Publisher: Henry Holt and Co.
Possibly the only good thing to come out of MTV's vacuous Real World series, former roommate Judd Winick tells the story of his life before and after his stint on the show with Pedro Zamora, his HIV-positive roommate. Winick doesn't pull any punches, boldly wearing his heart on his sleeve as he escorts the audience through his turbulent emotions. Afterwards, you can't help but feel you know Pedro too, and appreciate the larger issues he's come to represent.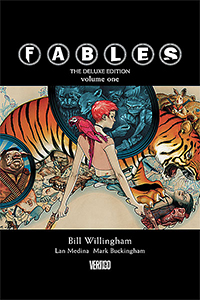 11. Fables Deluxe Edition, Vol. 1
Writer: Bill Willingham
Artists: Mark Buckingham, Lan Medina
Publisher: Vertigo
If you've ever wanted to see Cinderella as a seductive spy or The Big Bad Wolf as a gritty badass, look no further. Bill Willingham's massive narrative (we're on issue #90 for those counting) carries the public-domain populace of The Brothers Grimm and Hans Christian Anderson past its Old World trappings into a modern, inclusive world. The only thing more magical than the plot twists and characterization is James Jean's gorgeous cover art.