It's been said that reading literary fiction produces more empathetic people, but the depth of this year's notable nonfiction titles prove that the same is true for all readers. Nonfiction pieces create a gateway into the public consciousness, and their success, failure and long-term resonance highlight the lines that connect us.
Our nonfiction list of required reading includes Aziz Ansari's hilarious explanation of Internet-age love (or just a little "Netflix and chill") in Modern Romance; Kim Gordon's gritty, inside-the-green-room account of Sonic Youth in Girl in a Band; and Åsne Seierstad's harrowing exploration of Norway's deadliest massacre. The nonfiction books we hold closest are those that impact our vision of the world around us, and these are the titles that did so in the heaviest—and most beautiful—sense in 2015.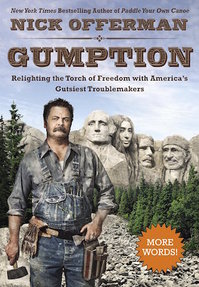 30. Gumption by Nick Offerman
In Gumption, humorist and actor Nick Offerman combs through American history in search of the country's "gutsiest troublemakers." He profiles 21 individuals, arguing for the traits that make for the greatest virtue, both of our nation and its luminaries. In a book that pairs self-deprecating humor with well-researched passages, Offerman first revisits the founding fathers ("magnificent sons of bitches") to establish his thesis: Gumption is a fundamental ingredient of America herself and remains a guiding force in the lives of her most notable achievers. What emerges is a deep respect for both the men and women he profiles and the abiding egalitarian spirit that guides him and "gumptionators" everywhere. —Eric Swedlund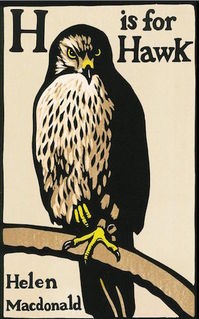 29. H is for Hawk by Helen Macdonald
Helen Macdonald's book has captivated readers since its release in March, and it's easy to see why. H is for Hawk chronicles Macdonalds' fascinating journey to train one of the most ferocious predators, the goshawk, while grappling with the grief of losing her father. An intertwined exploration of falconry and bereavement, the book deserves its equally accurate labels of nature writing and memoir. This extraordinary text will delight history enthusiasts, literary buffs and nature lovers alike, proving that H is for Hawk delivers a unique yet accessible story. —Frannie Jackson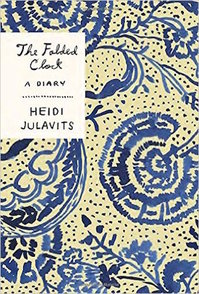 28. The Folded Clock by Heidi Julavits
Heidi Julavits' diary-meets-memoir delivers a delightful read, beginning every entry with the simple yet powerful words, "Today I . . . " She proves a prolific chronicler, eager to grab onto the poor writing of her youth and forge something new by sharing comical episodes, philosophical meanderings and relationships in all of their folds. There exists location, movement (water often rests in the background of these entries) and constant self-appraisal. Julavits' nonlinear, wandering pen is always entertaining and enlightening, crafting text that is pleasantly as much about style as it is about life. —Mark Eleveld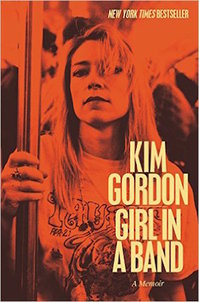 27. Girl in a Band by Kim Gordon
Sometimes referred to as "the godmother of grunge" or "the poster girl of indie-rock," Kim Gordon frames nearly 30 years of recording, touring and performing with Sonic Youth within the perspective of an artist, a mother and a wife. Gordon has been a role model to a generation of vocalists and instrumentalists, and this poetic book offers fans an intimate portrait of the band. There's hype surrounding Gordon's vitriolic barbs for her ex-husband (and co-founding member of Sonic Youth) Thurston Moore, as well as Courtney Love. But you must read on to learn of Gordon's youth in California before she escaped to New York and forged the spectacular creative mindset of Sonic Youth with her bandmates. —Jeff Milo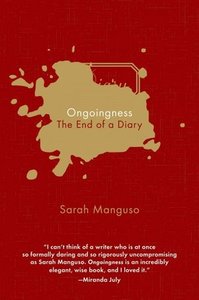 26. Ongoingness by Sarah Manguso
Sarah Manguso matures into a master of the essay in this book, which is a confrontation with a razor sharp diary she kept for over 25 years. A thinly veiled Proustian of the highest order, Manguso fights her fear of missing "something" in this record of everything that has happened on every day. She balances wit and human fragility on the edge of a sword and dives, repeatedly, into the battlefields of emotional complexity that could easily lay waste to a lesser pen. And although the task is weighty, the book is sparse and often the prose is delivered in terse reflection of the highest order. A highly sensitive and imaginative read, Ongoingness showcases a struggle that is equal parts self-awareness and chaotic persecution. —Mark Eleveld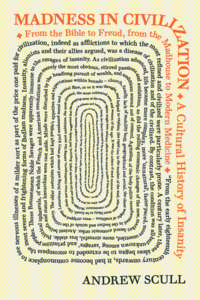 25. Madness in Civilization by Andrew Scull
In this centuries-spanning history, Andrew Scull reveals how mental illness was treated by numerous societies. Shining the spotlight on those who shaped the public perception of mental illness—without moralizing or excusing the often abusive treatment prescribed—Scull explains that the phases of our understanding of mental illness exist on a continuum. Madness in Civilization ultimately tears down the supposed barriers between society and the mentally ill, highlighting the many ways so-called "madness" has been appropriated, marginalized and understood in the course of human history. —Bridey Heing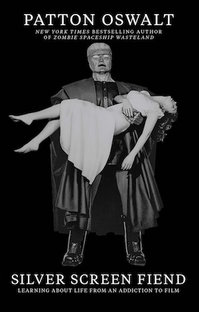 24. Silver Screen Fiend by Patton Oswalt
For a good chunk of the '90s, Patton Oswalt was addicted to movies—and he has a meticulous log to prove it. At the legendary New Beverly Cinema, Oswalt discovered an enlightening escapism that transported him away from the stress of his career to a quieter, classier realm of beautiful celluloid images. Here rested a soothing world, free of judgment and self-doubt—a world a galaxy away from the noise of Los Angeles. And when Oswalt finally emerged from the theater for the final time, he had broken free of his shell. With a geeky yet sophisticated narrative voice, Silver Screen Fiend presents an eager look at the transformative power of motion pictures. —Jeff Milo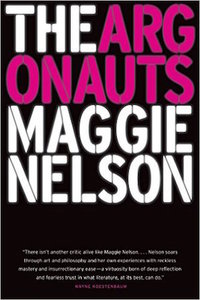 23. The Argonauts by Maggie Nelson
Maggie Nelson, author of Bluets (a stunning book of philosophical aphorisms that report on depression), is prolific and intelligent in content and experience. As Marx flipped Hegel on his head, so too does Nelson flip conventional thinking, living and writing upside down in her latest critical memoir. Weaving a tale of love and marriage with her husband, the transgender artist Harry Dodge, Nelson creates a brilliance that would fade in the hands of a lesser writer. The Argonauts is as much a life-lived as it is theory. It's outside of the form—and brilliant for it. Equal parts poetry, philosophy, criticism and diary, this text delivers a charged examination of norms that pervert the open-minded necessity of love and the inner struggle to find happiness. —Mark Eleveld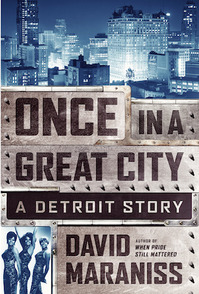 22. Once in a Great City by David Maraniss
Now synonymous with post-industrial urban blight and the devastating economic impact of decades of white flight, Detroit once defined the ambition, innovation and opportunity of a country. If anything, Once in a Great City proves even more ambitious than David Maraniss' They Marched into Sunlight, combining revealing portraits of Detroit's luminaries in 1963 at at the height of the city's glory and the eve of its collapse. Harbingers of the city's imminent decline seem unmistakable now, but Once in a Great City captures the bigness of a city and its moment, sacrificing little nuance or complexity for the ambition of its narrative scope. —Steve Nathans-Kelly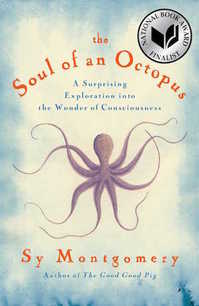 21. The Soul of an Octopus by Sy Montgomery
Whenever I grab food with friends, I'm always met with side eyes when I balk at appetizers featuring octopus. I can't bring myself to eat a creature so brilliant, and Sy Montgomery only strengthens my resolve in The Soul of an Octopus. Throughout her illuminating book, Montgomery describes her international travels to investigate the noble creatures, specifically the way they act, emote and think. And as the intelligence of the octopus increasingly becomes more accepted by scientists, her tome presents a powerful, beautiful look into the world of the eight-limbed, oft-misunderstood octopus. —Eric Smith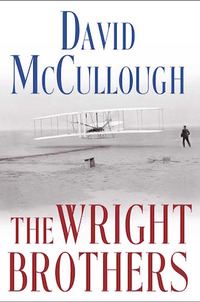 20. The Wright Brothers by David McCullough
You've heard about Wilbur and Orville Wright since you were young, but what do you honestly know about them? David McCullough dives behind the mystique of the "pioneers of aviation" to reveal the brothers' astounding history. It's the iconic American Dream story: two boys from a poor home (lacking indoor plumbing and electricity) possess just a public high school education yet risk death to fly. But McCullough steers clear of romanticizing their story, highlighting the brothers' mechanical ingenuity without glossing over their failures. The Wright Brothers delivers an entertaining, well-researched slice of history, proving (yet again) that McCullough is a master of the historic narrative. —Frannie Jackson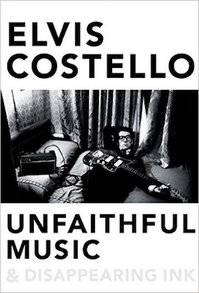 19. Unfaithful Music & Disappearing Ink by Elvis Costello
Across the nearly 700 pages of Unfaithful Music & Disappearing Ink, Elvis Costello delivers an impeccably detailed autobiography. He's often as brilliant at turning a phrase in prose as he is in his lyrics, richly describing his childhood and his relationship with his father. Stories and anecdotes flow freely, from Costello's unknown early years with The Attractions to his later career collaborations with legends like Paul McCartney, Burt Bacharach and Allen Toussaint. Much like his catalog of impressive albums, Costello's book is dense, multifaceted, singular and slightly unwieldy, revealing the early epiphanies that built upon each other to forge the artist we know today. —Eric Swedlund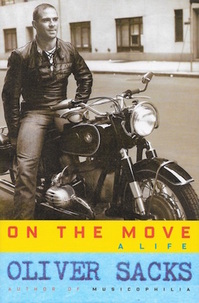 18. On the Move by Oliver Sacks
Fans of the late Dr. Oliver Sacks have waited decades to dive into a proper memoir of the life of the famous and charismatic neurologist. Throughout his 60 years in medicine, Sacks touched lives and expanded minds, filling several books with case studies from real patients. While he slipped a handful of case studies into this memoir, On the Move highlights more personal encounters, never shying away from disconcerting exchanges or heartbreaking interactions. Shedding light on his experience as a gay man in 1960s America, his supernatural attraction to motorcycles and his Herculean triumphs at weightlifting at Muscle Beach, this memoir celebrates the life of an inherently empathetic man. —Jeff Milo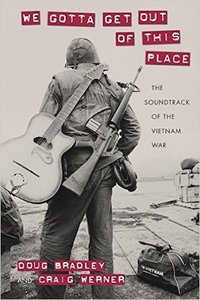 17. We Gotta Get Out of This Place: The Soundtrack of the Vietnam War by Doug Bradley and Craig Werner
When Doug Bradley and Craig Werner took up the oral history project that became We Gotta Get Out of This Place, the authors envisioned a "Vietnam Vets' Top 20"—a compact list of songs that proved inseparable from the war experience for the soldiers who fought it. But as they interviewed the veterans whose voices drive the book's narrative, Bradley and Werner realized that no static set of songs would fully represent the stories the vets were telling. As one vet explains, "There is no such thing as one Vietnam. There were more than two and a half million of them." No single book could capture that many Vietnams, or the multitude of voices needed to describe them. But the remarkable achievement of We Gotta Get Out of This Place is how close it comes to making that many voices of Vietnam veterans heard. —Steve Nathans-Kelly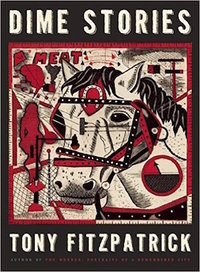 16. Dime Stories by Tony Fitzpatrick
Chicago's famous artist Tony Fitzpatrick (his work regularly appears on Lollapalooza posters, Steve Earle albums and books, the Neville Brothers albums, early Tia Chucha poetry books) unveils his double-threat perspective in this collection of art and writing from his column in the indie weekly Newcity. Holding tight to the street corner wisdom of the city, Fitzpatrick paints a romantic picture of the metropolis he wears on his sleeve. It's a hard ear that can take in the city's wanderings and then shape them into stories that pay respect to those city dwellers before him—and those to come after. —Mark Eleveld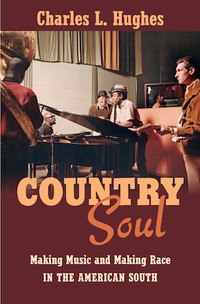 15. Country Soul by Charles L. Hughes
With Country Soul, a revisionist history of the Southern studio music scene that yielded many of the finest soul, R&B and country records of the 20th century, Charles L. Hughes ruins everything. Earlier Southern soul books presented the heartwarming tale of how post-racial America was born in a Memphis recording studio in 1965, as black and white musicians transcended the racism of their times while cutting the era-defining records we know and love. And in Hughes' telling, the studio groups that backed up soul superstars Otis Redding, Aretha Franklin and Solomon Burke, as well as Nashville-identified artists like Willie Nelson and Jeannie C. Riley, were often interracial ensembles. But their members' relationships with each other (and the burgeoning Southern music business they helped build) were more complicated than other historians have claimed. Hughes aims to set the record straight, adding an essential chapter to not only the history of Southern music, but to the history of the South itself. —Steve Nathans-Kelly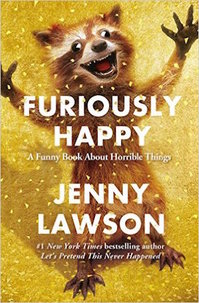 14. Furiously Happy by Jenny Lawson
"A funny book about horrible things," Furiously Happy is Jenny Lawson's second bestselling memoir exploring her life with mental illness. You might recognize Lawson as "The Bloggess," the creator of the beloved blog of the same name who has garnered a devoted following over the past decade. Her raw honesty and truly hysterical anecdotes translate flawlessly from the web to print, cementing Furiously Happy as a mandatory text for anyone seeking to understand the day-to-day realities of living with mental illness. Inspiring and ridiculous, this book insists that we "[embrace] everything that makes us who we are…and [use] it to find joy in fantastic and outrageous ways." —Frannie Jackson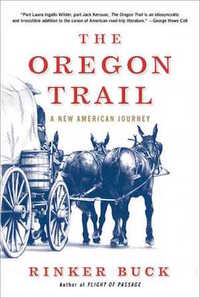 13. The Oregon Trail by Rinker Buck
Rinker Buck might be the consummate 21st-century American memoirist—chronically self-absorbed, retrospectively self-aware, comically self-effacing and one hell of a storyteller. His latest, The Oregon Trail, begins four years ago with Buck sorting the wreckage of divorce, dissolution and professional decline. So Buck and his brother Nick decided to spent four months in a covered wagon driving a mule team across the entire Oregon Trail: 2,100 miles of wagon ruts that opened the west to nearly half a million overland migrants in the mid-19th century. Before the Buck brothers, no team had accomplished this feat without support in 100 years. And while The Oregon Trail delivers no shortage of personal epiphanies and riotous, rancorous sibling humor, it's the masterfully rendered spectacle of the overland journey that makes the book such an absorbing and unforgettable read. —Steve Nathans-Kelly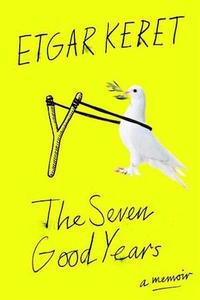 12. The Seven Good Years by Etgar Keret
If you've listened to 10 or more episodes of This American Life, you'll know Etgar Keret for his hilarious, surreal and insightful stories. If he can hold the attention of host Ira Glass, it's fair to say he can capture the attention of us all. The Seven Good Years, Keret's first collection of nonfiction, proves as playfully profound as any of his fiction. Focusing on the years between the birth of his son and the death of his father, Keret critiques and celebrates family life, living in Israel and the art of writing—all while maintaining a coherency of tone and purpose most writers should envy. —Mack Hayden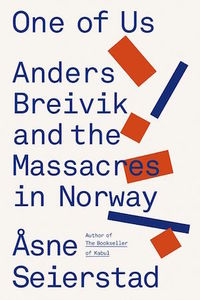 11. One of Us: The Story of Anders Breivik and the Massacre in Norway by Åsne Seierstad
The strife in reading One of Us is no fault of journalist Åsne Seierstad, whose engaging, well-researched book tackles Norway's deadliest mass shooting. I could label One of Us as the most difficult book I've read this year for countless reasons—the horrific recounting of Anders Breivik's crimes marks the most obvious choice—but the book's most emotional punch to the gut occurs when observing two worlds merging. In One of Us, we witness bright kids' lives deconstructed for years before their names are etched on newspaper front pages and memorial stones. With mass shootings becoming a devastatingly common topic on U.S. nightly news, it's more important than ever to examine Seierstad's respectable exploration of the warped young mind behind Norway's deadliest massacre. —Tyler R. Kane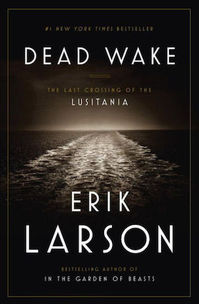 10. Dead Wake by Erik Larson
It doesn't matter how interested (or uninterested) you are in learning about such a pivotal moment in American history, you'll want to savor Erik Larson's latest read. He's proven himself as one of the best nonfiction authors of the last 20 years, specifically for his talent to forge an infectious readability onto some of history's overlooked episodes and unknown actors. Larson had his work cut out for him in Dead Wake with the sinking of the Lusitania, the act of hostility that brought the United States into World War I. The details of the suspected torpedoing of this British ocean liner have long been debated and disputed, but Larson profiles the crew of the Lusitania and highlights the German U-boat that pursued it, slipping between both sides of the event in his cinematic style of enticing narration. —Jeff Milo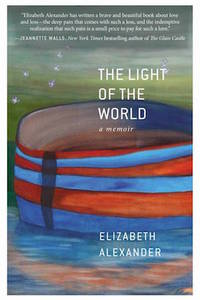 9. The Light of the World by Elizabeth Alexander
With The Light of the World, Elizabeth Alexander delivers a book she never aspired to write: a memoir about coping with the immediate and surprising death of her husband of 16 years, Ficre. Alexander, a heavyweight academic at Yale and the inaugural poet at President Barack Obama's first swearing-in, chooses to focus her lens not on her own life, but on Ficre's gorgeous spirit. She paints a poetic masterpiece in prose that highlights meals (and absolutely tantalizing descriptions of food), art and friendship. When she was with Ficre, "There was suddenly enough time: to talk, to read, to think, to sleep, to make love, to drink coffee or tea, to practice yoga, to walk." —Mark Eleveld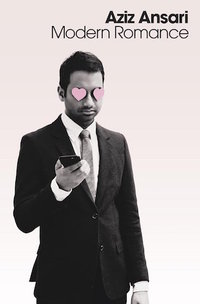 8. Modern Romance by Aziz Ansari
With Modern Romance, Aziz Ansari had a goal: "I started asking people I knew if there was a book that would help me understand the many challenges of looking for love in the digital age. I found some interesting pieces here and there, but not the kind of comprehensive, in-depth sociological investigation I was looking for. That book simply didn't exist, so I decided to try to write it myself." Judging by the pages that follow, Modern Romance is a success. It's a snapshot—a non-judgmental one, at that—of a specific time and place. And though the book doesn't provide concrete directions on how to thrive in the realm of modern dating, most millennials will finish reading Modern Romance with an increased appreciation for the beings that exist behind iPhone screens. —Tyler R. Kane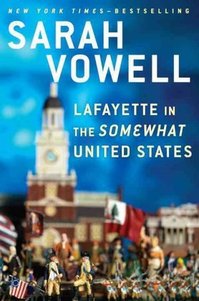 7. Lafayette in the Somewhat United States by Sarah Vowell
You can't truly blame yourself for not paying attention in history class; even the most interesting material is challenging to engage with on a regular basis. But Sarah Vowell has developed a career out of making American history fascinating. Her new book, Lafayette in the Somewhat United States, focuses on the young French aristocrat who assisted the revolutionaries in their war for independence. Through humor and a healthy injection of her own personality, Vowell makes the founding fathers and the French nobles alike read like the sort of people you're getting to know, and adore, for the first time at a party. —Mack Hayden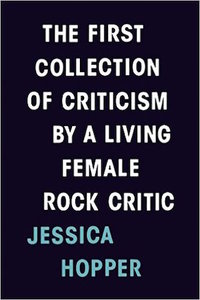 6. The First Collection of Criticism by a Living Female Rock Critic by Jessica Hopper
If you're a fan of music writing, you owe it to yourself to read Jessica Hopper's The First Collection of Criticism by a Living Female Rock Critic. After closing the final page, you should then recommend it to your friends who don't even gravitate toward music journalism. Like the best critics, Hopper's thoughts shared here transcend the boundaries of their subject matter. You'll question the implicit misogyny of emo Rock, the moral legitimacy of booking a person of dubious moral character and whether or not you should give Bruce Springsteen the same kudos your dad always offered. This is nonfiction chronicling how music has helped Hopper understand what it means to be a good human being, and it helps us understand as well. —Mack Hayden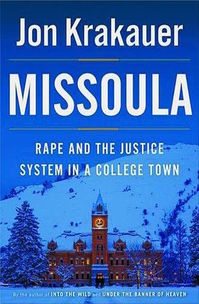 5. Missoula by Jon Krakauer
Thanks to a certain magazine cover story earlier this year, rape on campus might have controversial connotations in the media, but Missoula by Jon Krakauer (Into the Wild, Under the Banner of Heaven) is that story's antithesis. This meticulously researched book unveils rape in the American college system…and examines why so few people are willing to report it. Krakauer documents three separate accounts of campus rape in the city of Missoula, Montana—not merely through the horrifying experiences, but through the aftermath: police questioning, discussions with lawyers, family reactions. The pages that follow will stick with you for decades. —Tyler R. Kane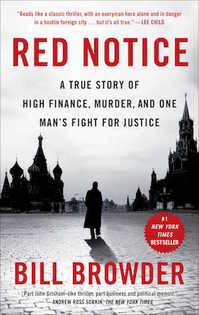 4. Red Notice by Bill Browder
With a subheading like "a true story of high finance, murder and one man's fight for justice," you know this book is either a hyperbole on steroids or a sincerely gripping story. A mere five pages into Red Notice, you'll realize it's the latter. Bill Browder rose from a childhood in Chicago's South Side to run the largest investment fund in Russia after the Soviet Union's collapse. But Browder's conscience clashed with the Russian oligarchy, leading Vladimir Putin to turn on him for exposing corruption. While Red Notice reads like a thriller, it's made all the more chilling for its foundation in reality. Yet Browder never wallows; instead, he champions a future where the Wild East of Russia is held accountable for its citizens' actions. —Frannie Jackson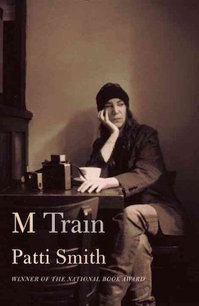 3. M Train by Patti Smith
While Patti Smith's 2010 National Book Award-winning Just Kids was a direct and focused account of the youthful years she shared with Robert Mapplethorpe, M Train is a hazy, dreamlike memoir that blends a lifetime of scattered memories with the small, comfortable routines of everyday experience. She writes in "stations" rather than chapters, disjointed times and places freely flowing together, with present trips to Berlin, Mexico City, Tokyo and Tangiers interspersed with memories of past travels. Smith writes odes to cafés, one of her greatest loves, but also displays a surprising affection for detective shows. An unorthodox yet gorgeously poetic book, M Train is centered on memory, love, sacred objects and artistic idols, an effort on Smith's part to grant permanence to what's departed. —Eric Swedlund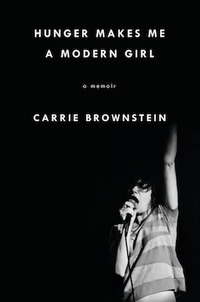 2. Hunger Makes Me a Modern Girl by Carrie Brownstein
At the height of Sleater-Kinney's popularity, one particularly difficult image to reconcile might be of its guitarist—the one who occupied stage right and high-kicked her way through kinetic sets—doing anything else. Like other notable '90s upstarts out of the Pacific Northwest, Sleater-Kinney was a band that thrived on the winning combination of the right time, the right place, the right community and, most importantly, the right talent. With the release of Hunger Makes Me A Modern Girl, Sleater-Kinney's Carrie Brownstein guides audiences through a concise recollection of how this came to be, beginning with a childhood (and pre-Guitar Hero) Duran Duran cover band that simply mimed along to the music. The result is a completely addicting and entertaining memoir that should strike a chord beyond Sleater-Kinney fans. —Tyler R. Kane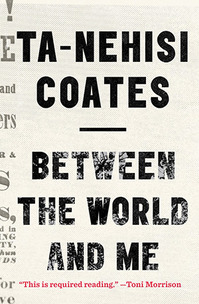 1. Between the World and Me by Ta-Nehisi Coates
Between the World and Me is the personalization of what, for many people, has been merely political for too long. Of course, racism in this country is political, is historical, is the very foundation on which the American Dream was built, and Ta-Nehisi Coates weaves these important historical narratives into this short text. But it's his insistence on the small things that often get overlooked in public discourse that makes this book so terribly powerful. It's not just in the form of the piece—a letter to his teenage son Samori—but in the more intimate content which requires that tragedies be contextualized. A victim of police brutality, like Freddie Gray, Rekia Boyd, Laquan McDonald, Sandra Bland or Coates' own Prince Jones, is not just a body or a representative of his/her race. No, a victim of police brutality is a person whose life was filled with minor, beautiful details that are also plundered in their killing. Every music lesson, every check written for family photos and every soccer practice weighs as much, under Coates' text, as every mother that has to bury a child and every child that has to bury a mother or father.
In the same way that Claudia Rankine's most powerful moments in Citizen were the personal narratives—those intimate reflections on being a black body and mind in America—and in the same way that a great Toni Morrison novel is not "about" race as much as it is about the small things that make up great characters of color, Between You and Me is, simply, a love letter to a son; or a eulogy for a friend; or an ode to Paris. Its brilliance lies in the fact that it is all of these things at once (and more) in one of the most necessary reads for any person interested in what it means to be awake and still hopeful in America today. —Shannon M. Houston