One of the welcome success stories of this summer TV season has been the arrival of stand-up comic Jerrod Carmichael in the sitcom world. The star of The Carmichael Show (which was just renewed for a second season) has been getting all kinds of deserved praise heaped upon him for his willingness to put hot button topics like police brutality and racial profiling in a comedic context on NBC. And it is another feather in the cap of this young stand-up's precipitous rise after his well-received HBO special (directed by none other than Spike Lee).
If you've followed the history of TV, especially over the last 30 years or so, you know that for every stand-up that strikes gold on the small screen, there have been dozens more who were coaxed into development deals and placed in sitcoms that failed to launch. Sometimes, for as good as the show was, the timing and circumstances doomed it. More often, though, nothing about the show gelled, leaving it limping toward cancellation. Here are 14 stand-up comedians that tried to move from stage to screen and wound up fizzling out.
1. Mulaney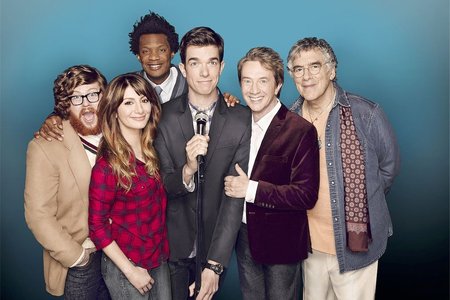 John Mulaney seemed the perfect candidate for sitcom glory, what with his charming and self-deprecating stand-up and his wickedly funny writing work (as proven by his five years at SNL). This half-hour also boasted a cast that included living legend Elliott Gould and comedy god Martin Short. Yet, the strangely rote plotting and awkward chemistry between the titular star and his best friends on the show wound up hobbling Mulaney right out of the gate. FOX responded by bouncing it around the Sunday night lineup, reducing its 16-episode commitment, and then putting the whole mess out of its misery in March of this year.
2. Rob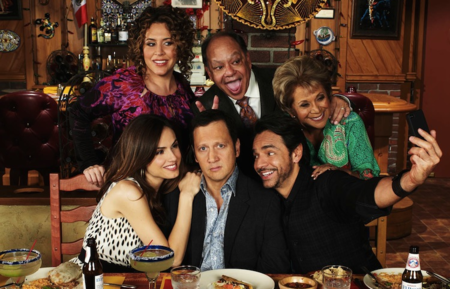 At least Rob Schneider will always have a place in the acting company that makes up many of Adam Sandler's films. Because ever since leaving SNL, the comedian's career has been full of kicks and starts and ignominious failures like his 2012 sitcom that found him playing a nebbish loner who marries into a gregarious Hispanic family. What followed was a lot of dull culture clash comedy that failed to grab an audience and got the show canceled after nine episodes.
3. Whitney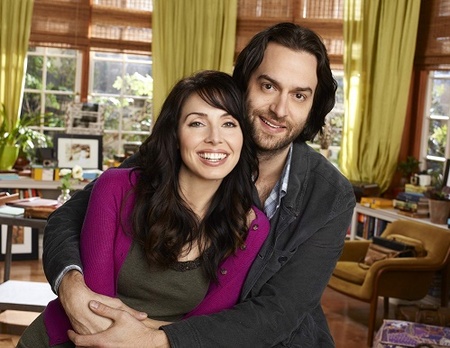 Whitney Cummings' sitcom was one of NBC's recent attempts to deluge audiences with a comedy, as the network's parent company pumped it out on their other outlets like Oxygen and E! That and the engaging chemistry between the star and her on-screen beau Chris D'Elia may have helped the show last through a second season but there weren't enough added eyes or interest in the main character's attempts to keep things fresh and lively in her long-term relationship to have it stick around beyond that.
4. Wanda At Large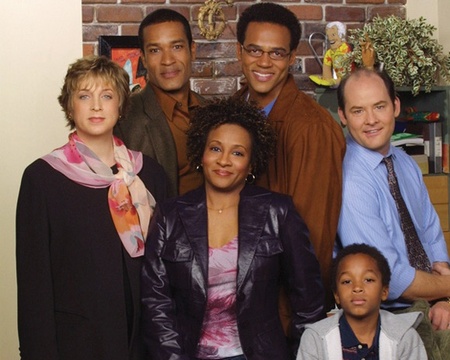 Sooner or later, the major networks will learn that, unless they're given free rein, comedians with a sharp edge and a sharper tongue are never going to translate well to the sitcom format. Wanda At Large at least came close to hitting the mark by putting star Wanda Sykes in the role of a brash panelist on a political talk show. But with affiliates to appease, the commentary got neutered and a warm, cuddly home life got wedged into the story. Audiences rightfully smelled foul and the show was axed during its second season, leaving five episodes unaired.
5. All-American Girl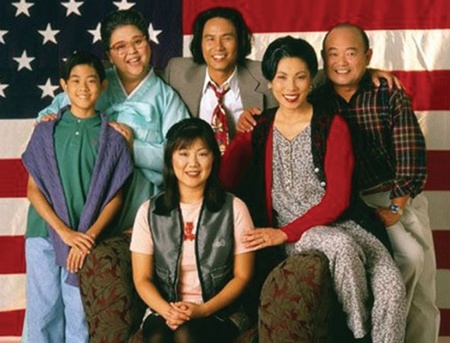 As groundbreaking as a major U.S. network greenlighting a sitcom featuring an all Asian cast was, the rest of this show wasn't as forward-thinking. And that's through no fault of the star, Margaret Cho, who did try and turn the culture clash hilarity of her stand-up into must-see TV. But being a less-enlightened and daring time for the medium, the show became more and more watered down and formulaic, which sent audiences reaching for the remote. The good news is this lit a fire in Cho's belly after cancellation, which helped propel her stand-up career to a whole new level.
6. Apartment 2F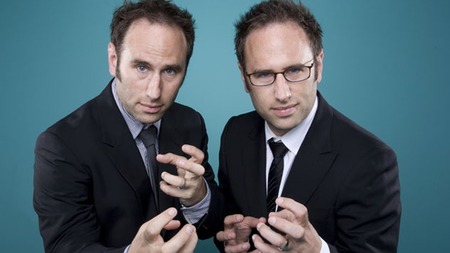 A weird mashup of sketch, stand-up, and sitcom, this blessedly short-lived series was a showcase for Randy and Jason Sklar and the many skewed and weird characters they've developed together over the years. The pieces, though, never seemed to snap together properly, leaving wasted talent (everyone from Zach Galifianakis and Stephen Colbert to Bill Burr and Amy Poehler wandered through the 11 episodes that aired) and viewers' patience strewn in its wake.
7. Quintuplets/Andy Controls The Universe/Andy Barker, P.I.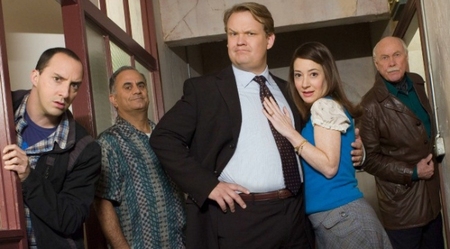 Can you blame Andy Richter for wanting to break out on his own? He'd already proven to be a spry comedic presence during his initial run alongside Conan O'Brien, so putting him at the head of a sitcom seemed like a natural maneuver. The poor guy, though, wound up back on the couch after three stalled attempts to make him a TV star. Quintuplets seemed to ignore the off-kilter energy that Richter brought to the table. The other two shows, though, did much better by him, tapping into his uniqueness and letting it lead to pointed and often-brilliant satires of the corporate world (Universe) and crime procedurals (Barker). Although the latter two were fantastic, none of the three shows could get a toehold with viewers, quietly withering on the vine.
8. Chicken Soup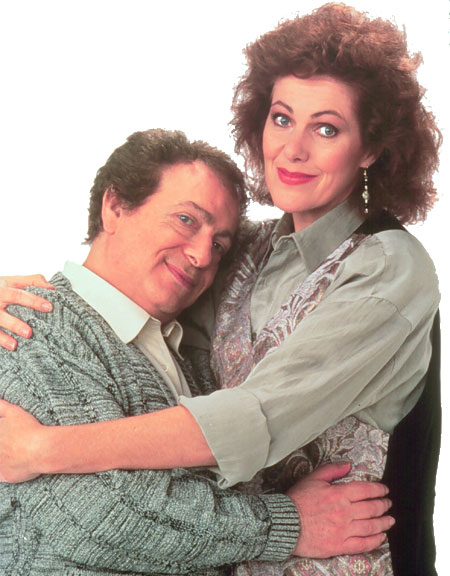 Dizzy with the success of Roseanne and The Cosby Show, producers Tom Werner and Marcy Carsey tried to strike gold by putting a veteran stand-up in the lead of a new sitcom. So they landed on…Jackie Mason? The Borscht Belt comic wasn't ready for primetime though, even with a slightly charming culture clash premise that had his character falling for an Irish Catholic woman (played by, of all people, Lynn Redgrave). His gruff demeanor both on and off camera turned viewers off and the show was cut after eight episodes had aired.
9. Bless This House
I often wonder if the CBS executive that gave the green light to this particular project was summarily fired or given some sort of special dispensation for thinking way, way, waaaayyyyy outside the box. Those seem to be the only options for someone who thought to cast leather clad, chain-smoking comic Andrew "Dice" Clay as the lead of a working class sitcom, and then installed Oscar nominee Cathy Moriarty as his on-screen wife. Suffice it to say, the Diceman couldn't pull off the role of a dutiful dad and the show was axed after one pitiful season.
10. The George Carlin Show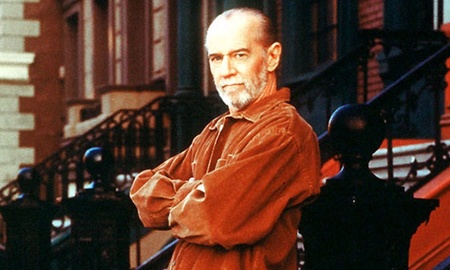 The notion of George Carlin as the lead in a sitcom was not nearly as strange as seeing him play a pint-sized train conductor in a PBS kids' show, but it was close. In both cases, though, the acerbic stand-up actually did very well. With this sitcom, it helped to have someone like Simpsons writer/producer Sam Simon shepherding the show about an oddball NYC cab driver through the thicket of network TV bullshit, and a cast that included veteran character actors Alex Rocco and Mike Hagerty as Carlin's barfly buddies. Unfortunately, behind the scenes tensions between the star and Simon and poor ratings doomed the show to relative obscurity after only two seasons.
11. Mr. Rhodes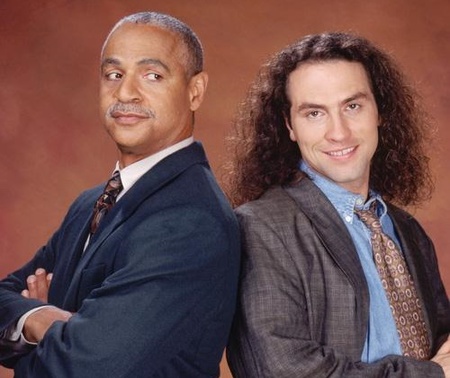 You can almost hear the gears turning in the heads of NBC execs as they dreamed this one up: let's grab energetic and pithy stand-up Tom Rhodes, drop him in the role of a failed novelist turned prep school teacher, let the cultures clash, and the money will roll right in. Well, it didn't quite work as planned as Rhodes' energy never really fit the sitcom mold (with little help from the show's stiff writing staff). Worth checking out if only to see the comic with long, glam metal hair and strange, laidback line readings.
12. Boston Common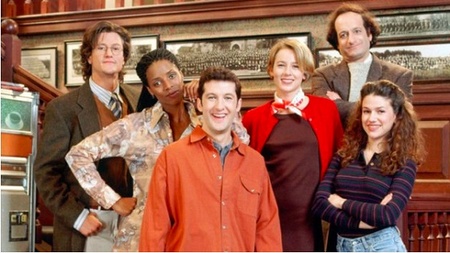 Anthony Clark's Southern charm and boy next door demeanor seemed an optimal fit for the sitcom world, but it took the comic some time to land on a show that stuck (Yes, Dear, where he acted alongside fellow stand-up Mike O'Malley). Until then he floundered in projects like this, which placed him in the student union of a Massachusetts university where he chases his dream girl and engages in wacky mishaps. While it was a first season success, NBC decided to move it to Sundays, essentially dooming it to a much smaller audience and a slow, quiet cancellation.
13. a.k.a. Pablo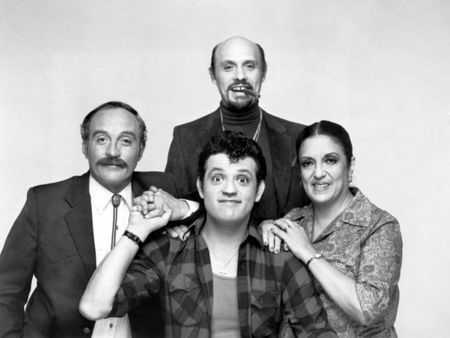 Produced by comedy hitmaker Norman Lear and generally considered one of the worst shows of the '80s, the idea behind a.k.a. Pablo was to attract Latino audiences to network TV on the back of rising stand-up star Paul Rodriguez. To hear the star tell it, the Latin community was confused by seeing an Italian, a Cuban, a Puerto Rican, and a Mexican pretend to be from the same family. And apparently white audiences couldn't hang either as it was yanked off the air after eight episodes.
14. Mr. Robinson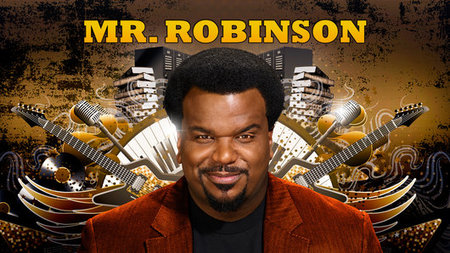 Craig Robinson was a stand-out on The Office, but his first stab at a starring role took over two years to make it to air. Extensively retooled and recast after a 2013 pilot, Mr. Robinson debuted on NBC last month, with Robinson playing a middle-school music teacher. Despite Robinson's charm and musical ability, and NBC's persistence in getting the show on air, it received scathing reviews, and was cancelled after only six episodes on the same day that NBC renewed The Carmichael Show.
Robert Ham is a Portland-based freelance writer and regular contributor to Paste. You can follow him on Twitter.