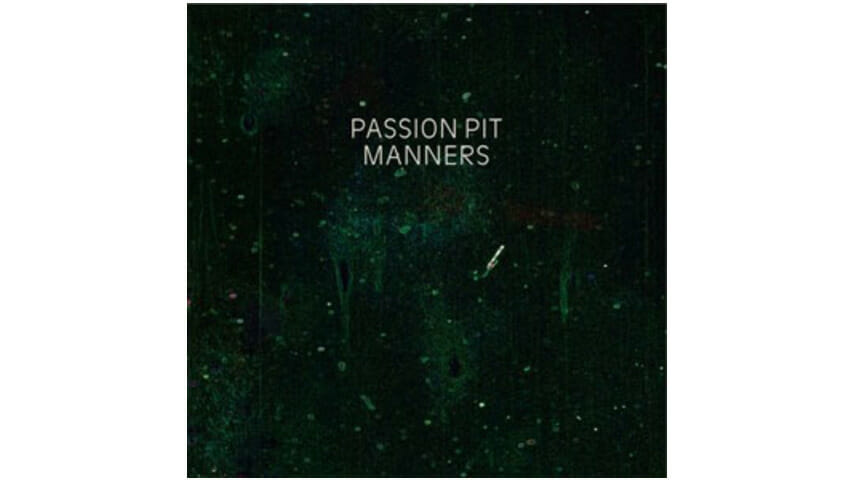 A little blast of euphoria
In the last several years, the indie universe has expanded—shambling white-guy rock will always have its place, but dance music now occupies the same hipster-certified space. No new band connects the dots better than Passion Pit, a Boston-area quintet with a giddy melodic sense and an unabashed love for synth pop.
Lead singer Michael Angelakos and his merry sidemen play with a verve that traces back to disco; Passion Pit's falsetto vocals sound like Bon Iver being sampled and sped up by Kanye West. It's easy to say that Passion Pit makes dance music for people who hate dance music, but these guys also make dance music for people who like dance music, so here's the new paradigm: They make dance music for people who like music.
Their sparkling debut album, Manners, is—like the band's live show—a keyboard bonanza. Beats tend to pulse. Melodies and voices tend to squeal. The 1980s provide a sonic touchstone, but (refreshingly) not in a campy way. Pop bliss is the goal here, just as it was for Ric Ocasek back in the day. Passion Pit will do whatever it takes to reach our pleasure centers—more than once, the band utilizes what sounds like a kids' choir. A hackneyed trick? Yep. Still effective? Definitely.
The album's best song is probably "Sleepyhead," the squiggly jam that had earned more than 1.6 million MySpace hits by press time. But the band seems ready to move on—"Sleepyhead" is buried as the ninth of 11 tracks, and earlier cuts are almost as good. "Make Light" skitters, whomps and screeches to excellent effect, and "Moth's Wings" is the new soundtrack for human beings running in slo-mo.
Not every song is perfect, but perfection is boring. What we need in these weary times—and what Passion Pit brings—is exuberance. Manners delivers the elusive feeling that everything will be alright. Or, just maybe, that everything already is.