Stone Temple Pilots Finally Deliver What They Were Always Capable of on Perdida
The legendary '90s band return with an acoustic record that showcases their wide-ranging influences
Music
Reviews
Stone Temple Pilots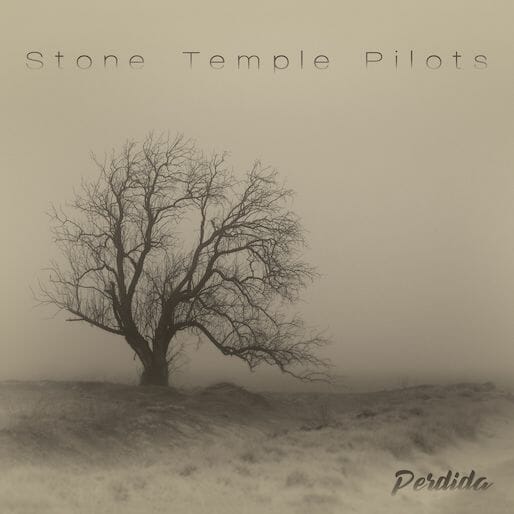 It's a cruel fact of life that even the most accomplished creative figures get reduced to thumbnail-sized descriptions that don't capture the full range of their careers. Stone Temple Pilots are no exception to this rule, but they ended up in that boat more or less by their own doing. After all, the Southern California quartet conquered the mainstream in the '90s, at least initially, by pandering to the prevailing alt-rock tastes of the day with guitar stompers like "Plush" and "Vasoline." So if you envision STP as a bunch of calculating trend chasers who jumped on the grunge bandwagon with their 1992 debut album Core, that's because the band did an uncanny job of disguising its most unique attributes.
Almost 30 years later, those attributes are on full display with the band's new acoustic album Perdida. With its seamless blend of country, British and Mariachi folk, orchestral pop and the soft rock that dominated the AM radio dial in the '70s, Perdida (which means "lost" in Spanish) finally delivers on the stylistic breadth that STP have hinted at over the years but never quite fully explored. By the same token, the band had gotten so comfortable working within its own established sound that it can openly reference familiar touches from old hits without dulling the freshness of the new material. We could say Stone Temple Pilots have come a long way, but that's not entirely accurate.
Outwardly, guitarist Dean DeLeo's chunky riffwork on Core followed the de-tuned Seattle blueprint while late vocalist Scott Weiland appeared to mimic a who's-who of then-popular singers including, at various points on the album, Soundgarden's Chris Cornell, Guns N' Roses frontman Axl Rose and (most infamously) Pearl Jam's Eddie Vedder. Unfortunately, Weiland's chameleonic tendencies obscured the breathtaking versatility and crystalline power of his voice, as well as his Bowie-like tendency to change guises almost from the inside out. Legendary MTV cartoon characters Beavis and Butt-head offered the following response to the video for "Plush," Core's breakout hit:
"Is this Pearl Jam?" asked Beavis.
"Yeah," answered Butt-Head in his usual deadpan, "Eddie Vedder dyed his hair red."
The reception from critics wasn't much better, although that didn't prevent the band from becoming MTV and commercial radio staples—or from achieving iconic status—over the next two years. Even though the main two-note riff on 1994's "Vasoline," the second single from the band's sophomore effort Purple, gives the impression that STP were aiming down to Beavis & Butt-head's level, the B-flat major 13 sharp 11 jazz chord that permeates the ambience of the song tells a different story. With Purple, the first signs of quirkiness began to define its sound at its outer edges, along with an increasingly apparent knack for amalgamating elements of classic rock and psychedelia.
It was still far from obvious, though, that Weiland and bassist/guitarist Robert DeLeo both harbored far-reaching tastes that extended well beyond the band's purview. Their next album would provide enough evidence for us to reasonably speculate whether DeLeo and Weiland would have found themselves equally at home working in other, more challenging genres like jazz, art rock and post-punk. If the first two STP albums contained only faint traces, the pair's left-field influences became more pronounced in the textures that underscore the band's more experimental third album, 1996's Tiny Music… Songs from the Vatican Gift Shop.
For a glimpse of just how far out the band could take things if it wanted, we need look no further than the Tiny Music deep cut "And So I Know," a dream-like bossa-nova ballad that shimmers with jazz chords and flamenco-style guitar. Indeed, it's hard to reconcile STP's grunge-by-numbers image with the group of musicians who could not only execute a song like that, but also pull it off without a drop of irony. Weiland's 1998 debut solo album 12 Bar Blues would stray even further afield of STP's sound, but from that point onwards the band reeled itself back in from the precipice, leaving "And So I Know" as a tantalizing promise of what could have been, a doorway looking out onto more exotic vistas the band never stepped through with both feet—until now.
With Perdida, their second offering with vocalist Jeff Gutt stepping into the frontman role that Weiland made so essential to the band's identity, Stone Temple Pilots showcase a smooth fluency working within a variety of styles. Though impressive, that alone isn't necessarily surprising given what they've teased in the past, but the utter seamlessness of the results suggests a band that had been aching to grow for a long time. On album opener "Fare Thee Well," for example, Dean DeLeo's slide guitar brings a touch of Nashville to the somber reflection of Yellow Brick Road-era Elton John, while the Fender Rhodes-inflected "Years" finds the middle ground between Steely Dan and America. NYC improv luminary Chris Speed's feathery alto sax solo on "Years" once again shows that STP were never interested in schmaltz.
Once again, the lack of irony is crucial. With the string arrangement on the title track, for example, the band draws from the same melodramatic presentation that made, say, Neil Diamond and Barry Manilow household names. But the sincerity of Gutt's lyrics about fading love, conflicted love, departed love, lingering love—and sometimes all of the above wrapped into one—give the music a vulnerability that's especially poignant considering the band's age. Moreover, Gutt's lyrics also allow listeners to get a sense of who he is, separating him somewhat from his almost unnerving similarity to Weiland's singing style.
Perdida is being advertised as an acoustic album and, while that's technically true, it's almost a disservice to refer to it as such because the very term "acoustic" implies "stripped-down" or "less full." On the contrary, Perdida may be the most sonically rich experience that Stone Temple Pilots have offered their fans to date—which is saying a lot given its affinity for the acoustic format in its heyday (its signature cover of Zeppelin's "Dancing Days," classics like "Pretty Penny" and "Sour Girl," etc.). "Three Wishes," for example, actually is pretty stripped down, yet the song swells to a hugeness of scale that rivals—and maybe even surpasses—STP's amplified classics.
Far more than a modern-day reprisal of the MTV Unplugged ethos, Perdida is the sound of a band stretching beyond its own self-imposed limits to challenge what a so-called "acoustic album" can be.